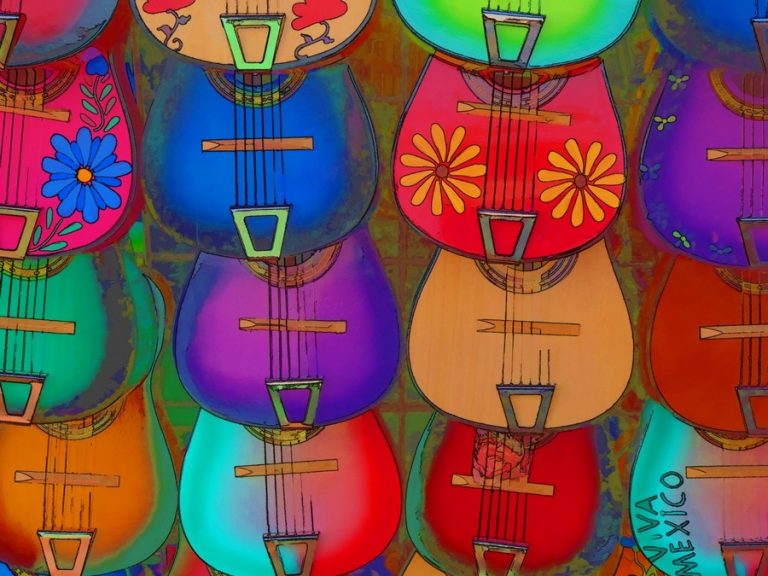 5 Reasons Why Latin Music is a Great Choice When Playing Games Online  
04 October, 2021
Are you looking for some fresh tunes to complete your online gaming experience? You have come to a right place. Playing games is more than just filling in spare time, and true gamers know this. It is a full experience, a passionate hobby, and for some people even a lucrative business. There are number of things to cross off the checklist for a true online gaming experience, including comfort, technical equipment, delicious snacks, and obviously, convenient background gaming music. Hip hop and r'n'b have dominated the gaming scene for decades, but in the recent times, gaming industry has opened their doors to more genres and vibes, and in line with it, players as well. Latin music has gradually acquired its status in the world of gaming and looks like it's not in a rush to leave this field. However, if you are still not convinced about why Latin music is the right choice for you and your favourite online games, take a look at the list below to help you decide on your ultimate gaming playlist.
1. It is dynamic
Latin culture itself is known and appreciated for its lively, passionate, and dynamic spirit, and so is Latin music. Gaming and gambling can be as unnerving as it is exhilarating and rewarding at times, so it is important to find a way a way to relax and balance it out. Music naturally evokes all kind of emotions, and if you're looking to cheer up and put a smile on your face even when losing, play Latino songs on repeat. Tellingly, if you're looking to throw a casino night for yourself within the coziness of your own apartment, you will find the very best gambling songs on Latino playlists for a true Vegas-like experience.
2. It forces you to move
Let's admit it, there is no such thing as a healthy or a moderate gamer – once you are into the gaming world, reality often shuts down and you lose all sense of time, which can be pretty dangerous, particularly for a good night's sleep and our muscles after long hours of static state before the screen. This is where Latin music comes to rescue! The essence of Latin music is to get you moving, and this is exactly what you need during the tense and exciting moments of betting or playing — an electric sensational wave swirling through your body and bringing some positive vibes and much needed physical activity.
3. You're Exposed to Beautiful Language and Culture
It is no coincidence that Latin America produces the best music and the best dances — Latin language is predestined for musicality and expressing emotions. Not only that you will be cheered up and soul-touched while listening to this music, but you will also enjoy the beauties of Latin languages. The flow of the Spanish makes the music sound easy, and the lyrics flow smoothly, allowing us to absorb the elements of language effortlessly. Imagine learning a language during an activity so often condemned as a waste of time — sounds like a dream come true. Humming to Spanish lyrics in the background while concentrating on finishing your game can be an extraordinary productive way of language learning. Moreover, through music, you gain an insight into Latino culture and lifestyle, their sense of community and hedonism. Who knew gaming could be such a culturally enriching experience?
4. You Pregame for an Afterparty
Being in love with playing online games does not exclude your potential to be the heart of the party later in the night. Humming to fresh Latin songs while kicking your opponents in the game, is the best way to pregame for the Saturday night out — or a Tuesday night in with a bottle of tequila, few great pals and some good Latino music!
5. FIFA approves
Music is also an integral part for most video games as they are since it is an extremely important component of the gaming experience. Therefore, many game developers take special interest in choosing the perfect soundtracks for each game and each edition, so as to ensure the optimal gaming experience for its users and consequent popularity. Latin music was in the shadows of more urban genres such as rap and hip hop which used to be exclusively associated with gaming, but in the recent decades is has finally earned its place in the gaming industry. One of, if not the, kings in the gaming industry, FIFA Soccer prominently features Latin music in its editions since 2010s, which adds an additional value to Latin songs as your go-to for playing online games.
Are you ready for the best game night of your life? Sit back in your sofa, get your joystick, and turn the speakers up.

Follow Sounds and Colours: Facebook / Twitter / Instagram / Mixcloud / Soundcloud / Bandcamp

Subscribe to the Sounds and Colours Newsletter for regular updates, news and competitions bringing the best of Latin American culture direct to your Inbox.
Share: