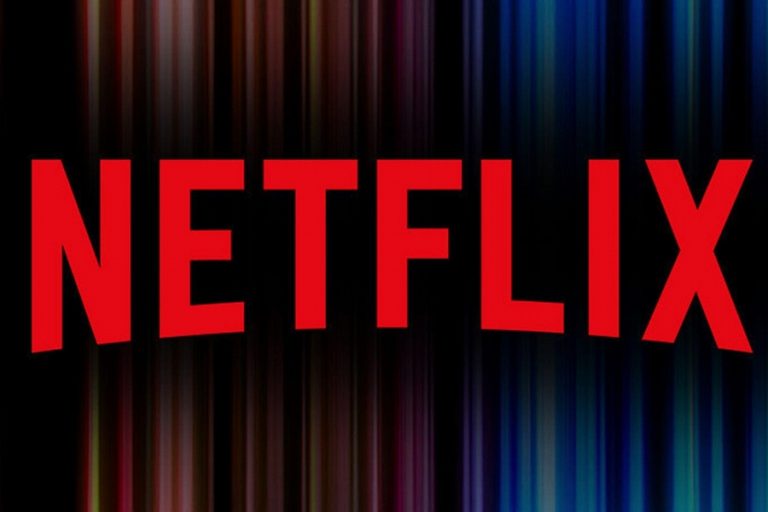 6 Latin American Netflix Movies You Should Not Miss!
26 September, 2022
Netflix has a variety of binge-worthy television programs. From La casa de papel and La casa de las flores to many other programs without the word "house" in the name, the streaming platform has enough TV to hold you glued to your sofa for a long.
Among all of that ongoing content, meanwhile, is one of the world's largest media collections. That implies that if you wish to delve beyond stories set in Hawkins Town or Litchfield Prison, you may locate a variety of critically regarded Latin American films.
Sadly, if you don't live in America, you might face issues while streaming Latin American movies but don't worry, you can bypass Netflix georestrictions with ExpressVPN in just a few minutes.
Latin America provides fantastic stories in both films and books. If you prefer to watch rather than read, have a peek at this exceptional collection of titles. If you enjoy binge-watching Latino flicks, check the top Latin American Netflix movies list, as all the movies are the best, and you will enjoy all of them.
1. The Perfect Dictatorship (Mexico)
The Perfect Dictatorship by Luis Estrada is a Mexican comedy that will teach you about Mexican history in a lighter manner. So, if you're unfamiliar with Enrique Pea Nieto, Televisa, or PRI, it's a great opportunity to learn about just how things actually work here in the beautiful state.
If you do not really care about true political connections, you can still enjoy the film. Politics is rife with absurdity, and the film will make you chuckle no matter wherever you are.
2. A Twelve-Year Night (Uruguay)
This is a biographical drama about José Mujica, a possible Uruguayan president, who was imprisoned for twelve years. The movie was chosen as Uruguay's entry for Best Foreign Language Movie at the Academy Awards, although it was not shortlisted.
However, the film is a must-see for lovers of Latin American cinema. The sights oscillate between horrific and exquisite, and the personalities will stay long after the film has ended. Then, remembering that these are true stories from real individuals, you'll be even more astounded.
3. Roma by Alfonso Cuarón (México)
Roma has been the most lauded Latin American film in recent times, as well as the most praised film released by Netflix. The picture received widespread acclaim, and the Academy rewarded it with several Oscars. Because of its renown, the very first results for "Roma" in Google do not include the Italian capital.
Who could have predicted that the narrative of a native maid could become so prominent? Moreover, such a summary is extremely unjust. The film depicts a "regular life" in turbulent times in a striking way. Tragic personal and national stories. In addition to flawless performance, extremely artistic black and white photography, and a hypnotic mood.
4. No One Will Ever Know (Mexico)
Lucia lives in rural Mexico with her hubby Rigo and child Braulio. To cut a long tale short, Braulio and Lucia are dissatisfied. Ultimately, the only way they can go away is in their own imaginations.
The film is out of the ordinary in that it alternates between real and imagined worlds. Colors are used to enhance the contrast. Interestingly, the truth is coloured, while the oneiric fancies are shot in white and black. Stream No One Will Ever Know on Netlflix to find out why.
5. My Masterpiece (Argentina)
Do you enjoy films with some twist? This Argentine dramedy will hold your interest for nearly two hours. Which performers are the most well-known? Yes, you are correct about the deceased! The plot revolves around two buddies, a painter and an antique dealer. The antique dealer attempts to resurrect his friend's career… and you may probably guess what happens next.
Prepare your popcorn ahead of time, and don't miss the first scene. This is a delightful film with non-traditional plot lines.
6. The Distinguished Citizen (Argentina)
A famous Argentine author and a Nobel Prize – winner, no less! —is invited to travel to his small town to collect the "Distinguished Citizen" honour for the year. The author hasn't visited back ever since he was a youngster, despite having lived abroad for several decades and writing about the tiny town life he left.
In Cohn and Duprat's gloomy dramedy, the writer's return home becomes a conflict of fantasy and reality, narrowness and globalism, as it gradually dawns on him that anything back to the house isn't as he left it, nor as he continues to picture it.
Oscar Martnez received the Volpi Cup for Actor Award for his portrayal of the literary genius lost in his own comedic world.
Conclusion
Streaming Latin American films on Netflix is an excellent method to improve your vocabularies and hearing abilities. Latin American movies also enable you to learn about other cultures and become acquainted with various accents and idioms.
Netflix originals should be kept but continue watching as soon as possible because the content expires as license deals expire. You can also check out our take on Latin American Books.
What else do you feel about this Latino movie selection? Have you come with any of them? Do you have any other suggestions? Drop them in the comment box.

Follow Sounds and Colours: Facebook / Twitter / Instagram / Mixcloud / Soundcloud / Bandcamp

Subscribe to the Sounds and Colours Newsletter for regular updates, news and competitions bringing the best of Latin American culture direct to your Inbox.
Share: