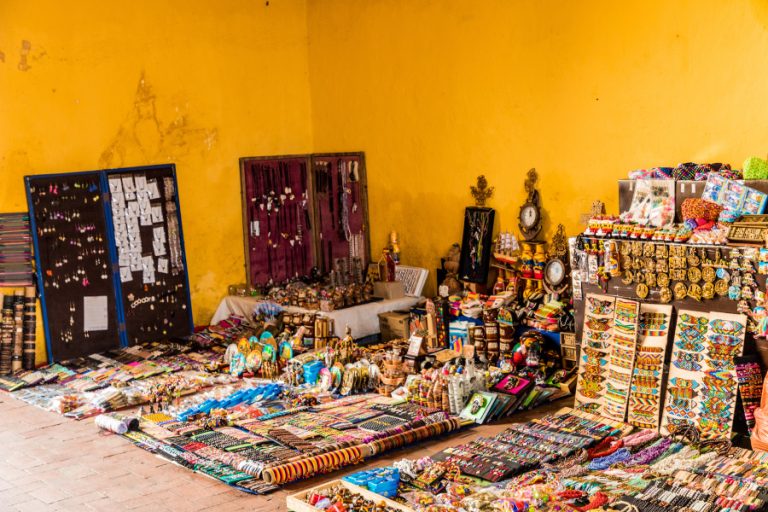 8 Trends That Could Move Caribbean Art Forward
01 February, 2022
Art is an industry that constantly changes and shifts, ensuring its future within the contemporary world. To remain relevant, one must adapt to society's needs and further their creativity to show progress. As a result of these changes, many trends have emerged throughout history across all aesthetics, especially ones concerning Caribbean art.
The Caribbean arts have seen many challenges throughout its early history, typically influenced by European countries through colonialism. These influences have inspired many Caribbean artists to focus on their nation's identity and national liberation movement, resulting in the naturalization or continuation of these ideas throughout their artistic careers.
The next step for Caribbean art is to show the world what it has to offer, which can also be achieved by the successful implementation of the following trends:
1. Social Media-Based Art 
On top of technology becoming a vital part of everyday life, social media is one of the most widely used communication forms today. It has become a meaningful way to stay connected with friends and family and a successful and profitable business tool to promote artwork.
Social media has also been a platform used by many Caribbean artists to share their thoughts and ideas with the world. Many have become internet personalities through various forms of social media, such as YouTube, Twitter, Facebook, and even blogging sites. In these forums, they can voice concerns for society while providing entertainment for their viewers.
Social media also provides new opportunities for artists who wish to expand their careers; it gives them the ability to show the world what they're capable of to gain interest, funding, and potential buyers. Many artists have begun to showcase their talents on sites such as Instagram – which served as a launchpad for several careers within painting kits.
2. Caribbean Painting Kits
With painting kits becoming more popular, many Caribbean painting kits have emerged. Many artists use painting kits to express themselves on paintings without painting on an actual canvas, enabling them to find new ways to style their artistic work.
Many painting kit brands have begun to emerge with various painting kits for beginners or professionals. Painting kits are also commonly used by painting companies as promotional items, which is another excellent way to gain more exposure and increase consumer interest.
3. Diamond Art  
With the emergence of painting kits, diamond art became one of the most popular forms of non-traditional painting in the Caribbean arts today. It's a form of painting that contains thousands of tiny images all over the paper, which creates a majestic and dazzling effect on the painted canvas.
Diamond art requires time and patience to achieve great results based on how detailed one wants their artwork to be. Artists who use diamond art in their work are typically highly skilled at what they do, leading to a flourishing career within the industry.
4. Increased Job Opportunities
With new trends constantly emerging with Caribbean art, many different job opportunities surface due to them becoming popularized. Many artists begin their careers as assistants and apprentices for known artists before they become popular, which is a great way to learn valuable skills.
The number of galleries and art institutions has also increased over the years, with many opening doors to those wishing to display their work within these spaces. There are also countless opportunities within the Caribbean art industry, such as curating and conducting art tours.
Besides assisting known artists and working in galleries, there are also many opportunities to teach others about Caribbean art while traveling. There's a considerable amount of individuals who already enjoy learning this form of art, and passing on their passion to others would not only be fun but beneficial.
The considerable increase in job opportunities offered by Caribbean art will make it a hotspot for individuals looking for better opportunities. And the industry, in itself, will benefit from the increased attention it gets from job seekers.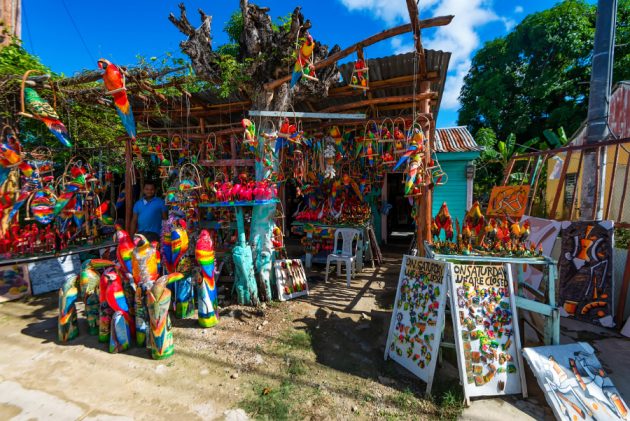 5. Caribbean Art Tours 
With the demand for Caribbean paintings increasing with each passing year, many artists are beginning to create more artwork in hopes of selling them abroad for considerable amounts of money within their local economies. One great way to make this idea happen is by having local art exhibitions in major international cities, which are larger than the average Caribbean city.
It'll allow local artists to display their work within a major international city, resulting in people from different countries traveling there only to see their artwork since it will become popularized. It can be an exciting opportunity for Caribbean art because it gives them the chance to come out of their small town and get a taste of what the world has to offer.
6. Art Competitions 
After popping up across social media platforms, art competitions have become increasingly popular within the Caribbean arts community. It has allowed many artists to share their work with others interested in viewing it, gaining more attention.
These competitions also allow artists to win awards and prizes for their artistic talents, which is truly an honor for most artists who see it as a chance to make a name for themselves.
7. Art Collaborations 
Collaborating with other artists has become popular within the Caribbean arts community because of its benefits. It allows artists who don't know each other to collaborate on projects that would not have been possible without their help.
Many benefits can arise from art collaborations:
higher chance of becoming more popular and noticed
an opportunity to gain new fans and followers on social media
increase in online presence as a result of collaboration projects
the possibility of working with artists from other countries who share similar interests
8. Exhibition Centers And Museums 
Lastly, Caribbean art has flourished within exhibition centers and museums which is an excellent way to enjoy the artwork.
As more people become interested in Caribbean paintings, many visit exhibition centers and look at the artwork on display. It can be seen as a positive trend for Caribbean art because it allows audiences to see what type of artwork they create and what inspires them.
Islands are also taking advantage of the growing interest in Caribbean paintings by opening museums dedicated solely to showcasing their work. It gives interested individuals a chance to see firsthand the talent from the region, which is interesting for most people who have never visited before.
Conclusion 
For Caribbean art to become more popularized, artists must be willing to step out of their comfort zones and expose themselves on a larger scale while gaining inspiration from different sources. There are many ways one can begin this process, such as sharing their work within international art communities online or finding international galleries that they can apply to in hopes of them accepting their work.
There are also social media websites to post images of artworks and gain considerable exposure within the Caribbean art scene. It's also essential for artists to be willing to travel and expand their horizons when creating unique art pieces.
These are just how Caribbean art can become more influential in their local communities and worldwide. Caribbean art's future is bright, and it'll be exciting to see what their artists and industry can create next.

Follow Sounds and Colours: Facebook / Twitter / Instagram / Mixcloud / Soundcloud / Bandcamp

Subscribe to the Sounds and Colours Newsletter for regular updates, news and competitions bringing the best of Latin American culture direct to your Inbox.
Share: