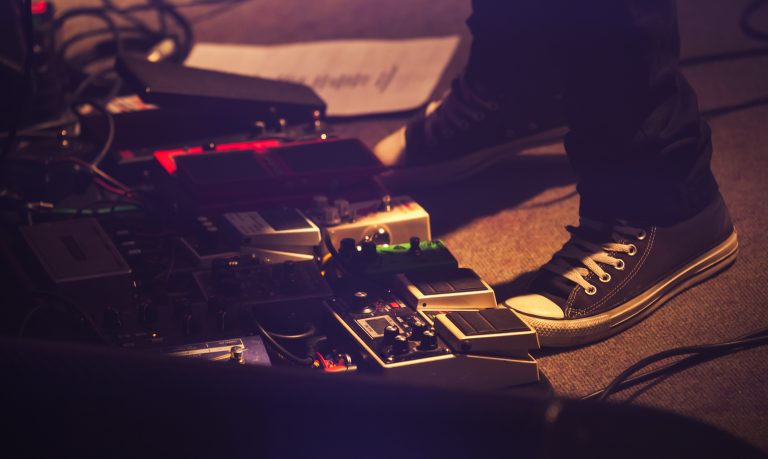 Bass Overdrive Pedals Buying Guide For Your Latin Music Remixes
19 June, 2020
Latin music is characterized by its unique rhythm, influenced by the traditional African beats. Although Latin music has had countless variations throughout the years, its fundamental form contains claves, which is one of the most basic Latin rhythms ever used and is still prevalent today. 
The uniqueness of the Latin music is one of the reasons why aspiring musicians create remixes with it. If you're thinking of doing the same in the future, investing in a bass overdrive pedal from well-known brands, such as SustainPunch, might be a great option for you. This portable effect unit works by emulating overdriven pre-amp sound from a stomp box.
If you want to end up with the best bass overdrive pedals for your Latin music remixes, consider the points below as your buying guide:

1. Pay Attention To Specific Features 
A bass overdrive pedal works by modifying signals from an electrical bass in order to create a distorted, buzzy, and overdriven sound. However, for the unit to work properly and provide the sound you want, you need to pay attention to several features first. How these features work can affect the sound that the bass overdrive pedal produces, as well as your satisfaction as a user.
Before you choose a bass overdrive pedal, make sure that you look into the following things first:
Ability to refine the sound: If you want to have full control over your Latin music remixes, look for a bass overdrive pedal that allows you to easily refine the sound. With this feature, you can adjust the width of the frequency band of the sound that's being altered, as well as the shape of the curve of the sound.
Presets: Newer models of bass overdrive pedals now come with built-in multiple presets. These presets usually come with a complete setup that allows you to apply different presets to your mixes or create a brand-new sound from your mixes.
EQ effects: This feature works by cutting or boosting the specified frequency within the original sound signal. If you're going to use high-end sounds or low-end sources for your Latin music remixes, for example, the EQ effects won't alter the pitch, but rather change the quality or timbre of these sounds.
Overdrive and distortion effects: Gone are the days when distortion is unwanted or considered undesirable in the music industry. Today, a lot of musicians have recognized that distorted signals created by a bass overdrive pedal can actually increase the sustainability of every note, allowing them to create more unique and interesting Latin music remixes.
2. Try Out Pedals In-Store 
There are many music stores that sell bass overdrive pedals today. While some of these are selling products online, others are doing it physically through brick and mortar stores.
If you don't have any idea where to buy your bass overdrive pedals, start by visiting different music stores in your area. Buying these units online might be convenient and fast, but doing so doesn't give you the opportunity to try out the pedals yourself.
When choosing bass overdrive pedals, make sure that you have the time to try out several units. When you walk into a physical store that sells bass overdrive pedals, sit down and get playing. Remember, you're spending your hard-earned money on this unit, which is why you should choose one that sounds right for you and meets your expectations.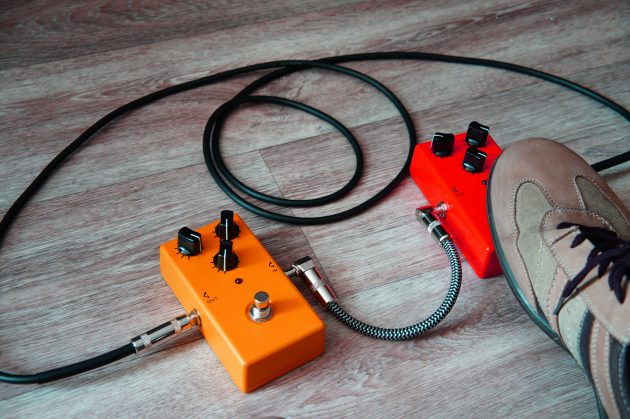 3. Ask Questions When Shopping 
Another benefit you can enjoy when you buy a bass overdrive pedal in-store is the ability to have accurate answers to any questions you might have on the spot. When you visit a physical store to buy a bass overdrive pedal, you will be assisted by associates who have in-depth knowledge of the said tool.
When you see yourself overwhelmed with the number of models available in a physical store, don't hesitate to ask the associates about how bass overdrive pedals are different from one another, or where is the best spot to put your pedal in your signal chain.
The knowledge of these associates will surely make it very easy for you to buy a bass overdrive pedal that suits your budget and needs!
4. Consider Looking At Vintage And Used Pedals 
Just because a bass overdrive pedal is old doesn't mean that it's no good. On the contrary, several musicians would consider their bass overdrive pedals as the "holy grail" to their music careers and would exert time and effort in taking care of them.
If you're still trying out the waters in using this unit and don't have a sufficient budget to buy a brand new bass overdrive pedal, consider looking at vintage and used pedals. Newer units offer newer features, but some would still choose to use older models as these could create unique and more interesting remixes.
Knowledge Is Power
Regardless of how you're going to use your bass overdrive pedals, whether it's for leisure or work, the one you're going to buy can significantly affect your life in a lot of ways. Make sure that you'll end up with a bass overdrive pedal that's worth your hard-earned money by using this article as your guide when you go out and buy one!

Follow Sounds and Colours: Facebook / Twitter / Instagram / Mixcloud / Soundcloud / Bandcamp

Subscribe to the Sounds and Colours Newsletter for regular updates, news and competitions bringing the best of Latin American culture direct to your Inbox.
Share: