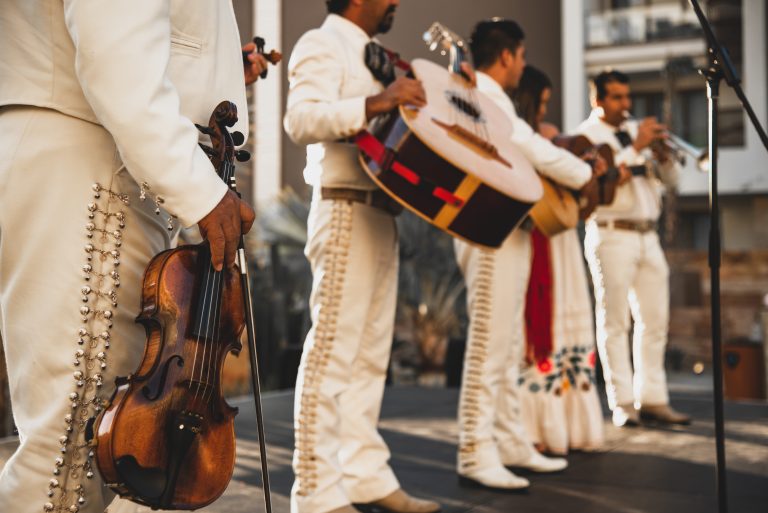 Create a Music Website: A Gallery for Latin Music
04 November, 2021
New media technologies, such as social networking sites have revolutionized how fans engage with music. Individuals may now communicate instantly with their favorite artists, friends, and family through social networking sites. In previously unimaginable ways, audiences may sustain social bonds. Social networking services have spawned a slew of online specialty groups. You may now listen to Latin alternative music on social networking sites.
The growth of the digital music business has enabled people to make and distribute music quickly from anywhere. As a consequence, social media has been utilized to promote underrepresented music genres. These music scenes have been nurtured by mainstream media and specialized groups inside social networking platforms and their networks. How else can you create a one-stop shop for Latin Music fans?
What Is Latin Music?
It is not easy to summarize what Latin music is. But it's an intriguing beat combo. The originator's enthusiasm reflects through the music. The rhythms will draw everyone who hears them. It's a genetically imprinted psychological trigger.
Today's Latin music is mostly in Spanish. Mostly reggaeton in the third decade of the century. It's a fusion of Salsa and Funk. Like other popular dances, salsa has a diverse cultural and philosophical impact. Salsa is unique in that it has spanned over a century and several regions. Every age and the musical trend has influenced and reinvented salsa. Musicians, dancers, and even the business world have altered it.
Latin music has evolved from pop ballads to a danceable rhythmic focus in the last 30 years. Latin music is rhythmic. It's the main engine for creating it. But it isn't easy because certain rhythmic measures demand a huge number of instruments.
And, who wouldn't forget the Los Lobos' 1987 remake of "La Bamba." Melody by Ritchie Valens. Today we may classify Latin music as a kind of Rock music. Why? It's the roots.
Challenges of Latin Music
Hard to sell in the US. Latin folk music encompasses various musical traditions. It's mostly in Spanish. Its audience is acculturated and assimilated across the US/Latin American border. Many American Latinos have a mixed cultural identity. There is no one US Latino marketing or identification category.
The music industry has changed a lot in 20 years. The music industry's dependence on record sales has diminished. It's not only ticket sales that have helped an artist recently. In other words, an artist's popularity may not be directly connected to record sales. Devout US followers of many Latin alternative performers are just as dedicated as those in Latin America. Many devoted followers dwell in large clusters throughout the US. Many Grammy-winning artists in this genre have sold more records in Latin America than in the US. Ritchie Valens, the first Latino rock star, was honored in 2001. He has influenced young Latino rockers since the late 1950s.
Popular among American Latinos for decades, Spanish language rock music has eluded music marketers. The mainstream is no longer the exclusive market for artists and promoters. Artist-audience cross-cultural and cross-genre connection is developing.
Here are the top 5 reasons why you need to create a music website and showcase Latin Music?
When you create a music website, you have absolute control over whether or not people see your changes or whether they get lost in the mix. Anything you publish will be there until you delete it—no paid promotion to your followers. You and Latin music fans own your fan connection, not some Silicon Valley firm.
Showcasing through a music website is more than simply a look back at two decades of Latin Music but also creating a permanent area devoted to all genres of Latin music.
People demand one-stop shopping. People would always go to a music website with the quickest method to learn about the genre, its history, and upcoming performers (through links to social sites). It's also the quickest way to join the mailing list if people are interested.
The experience revolves around the music. Similarly, a Latino/Latina band or artist's "brand" can only be successfully shown on a solo website. Other sites may allow you to play with color schemes, but only your own site gives visitors a complete picture of this music genre.
It's a fickle world of socializing and having your own website will never go out of vogue. So many artists spent time on Instagram or Facebook just to lose touch with followers as the site faded. Among younger Latin music enthusiasts, Facebook has had a similar effect. Never fall for a transitory social media fad. At the very least, don't rely only on social media. Preferably, it will outlive them all.
Wrapping Up
Currently, being able to access the world of Latin music has a significant degree of societal appeal. Almost no other musical style can ignore the success of Latin music. We even discuss its historical place as a sort of ethnic music. Reaching the elite of every Central American nation and now a global legacy.

Follow Sounds and Colours: Facebook / Twitter / Instagram / Mixcloud / Soundcloud / Bandcamp

Subscribe to the Sounds and Colours Newsletter for regular updates, news and competitions bringing the best of Latin American culture direct to your Inbox.
Share: