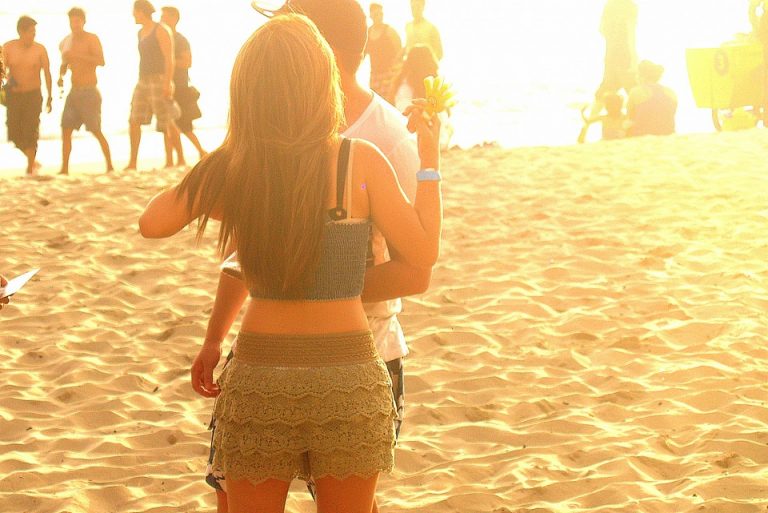 Dating Latino Guys: How to Impress a Latino Man
30 March, 2020
Love knows no boundaries. Do you want to impress a Latino man? Worry not! You can learn more here if this page does not provide enough information for you to satisfy..
In the United States of America and other culturally diverse nations, a cute Latino guy can steal your heart if you're open to interracial relationships, in the hookup dating sites you will find a lot of men who are ready to meet you.
But wait a minute! Who are Latinos, and how does it feel like when you're dating a Latino guy? Latinos are people of Latin American descent. Some of them are fluent in Spanish and English. That means if you're an English-speaking woman, there's no language barrier to cut you off from dating Latinos.
Most Latino guys are very open to dating all types of women. You don't have to be some a single Latina cougar to get his attention! A lot of women assume that this isn't the case and talk themselves out of even talking to a guy that they're interested in. Don't make this mistake!
If you're looking to date a Latino there are a few things that can make life a lot easier for you. Here are some tips in the big areas that every woman should know about.
Dating a Latino Guy: How to Impress Him
Dating a Latino man can potentially transform your love life in different ways. But that all depends on the Latino guy in question. At a party, on social media or wherever — it usually starts with a casual "Hi". Then before you know it, love binds you together.
How will this interracial relationship work out? First of all, it may work out well if you're ready to embrace his culture. Secondly, be sure you're in for a serious relationship, and not a fling. There is no point in trying to impress someone who has no long-term future plans with you.
That said, here are ways you can impress a Latino male.
Respect His Family
After weeks or months of dating, your Latino man, let's call him Richard Soto, may decide to surprise you with an invitation to his house. How prepared are you to make your first impression? By virtue of this kind invitation, it's a good sign that your Latino man is really into you, and wants to introduce you to his parents.
Once you visit his family home, portray yourself as a good white girl, a black beauty or any other race. The golden rule is, be nice to his parents and siblings. Courtesy is valued by many cultures, including Latinos.
Don't Say Not to Latino Food
A Latino diet may differ from yours, but never refuse to eat their food. He's going to be very much unimpressed if you constantly reject Latino food. Even if you don't have an appetite, just take a few bites and that's it.
Embrace His Religious Beliefs
The power of love lies in its ability to unite the hearts of people from different religious backgrounds. Faith runs through the blood of Latino families.
If you've different opinions about your guy's Catholic faith, don't be too critical of his religion. Let love lead instead. Remember that tolerance is the key to a successful relationship. If you don't mind, you can even join him for their rosary prayers.
On HappyMatches.com, you can try online dating and meet your dream Latino partner.
Learn to Speak Some Spanish
Of course, it's possible that your Latino guy is fluent in English. However, it's not only about the two of you; his family is going to be deeply involved in your affair. How are you going to interact with your guy's relatives who don't understand English?
To put smiles on his face, learning Spanish will be an advantage. Thankfully, Google Translate can help you do that.
Make Some Sacrifices
No matter how compatible your personality traits are, cultural differences will definitely exist between you and your Latino sweetheart.
For instance, while some Latinos take their dinner around 8–10 pm, typical Americans eat earlier than that. Ready to adapt to supper late in the evening? Do it to impress your Latino sweetheart.
If Christmas comes around the corner, gladly celebrate the birth of Christ with him. After all, you'll enjoy a new experience.
Be Yourself And Create Beautiful Memories
Latino guys come from families with close ties, which means most have colorful childhood memories. Latin families enjoy festivities, praying, dancing, and other ways to express love and joy. Hence, if you want to impress a Latino guy, make sure to create beautiful memories.
Don't be too overly confident or shy. Strike a balance between the two. If you're asked for a date, you can create an excellent lasting impression by documenting the best parts through photography. Enjoy capturing the moment that you'll both appreciate and never forget, such as a date on a beach with a photo of you holding hands or sunbathing. Take a self drive van hire and escape from guests for a few hours, arrange a romantic picnic and relax to the fullest! This is your day!
Of course, nobody should stop you from being yourself in front of a Latino or any guy of other nationality. Don't hesitate to tell your date what you want in a restaurant menu or the place you want to date. Express your ideas and opinions, showing your brave stance on various matters. The more genuine you are, the more loveable you become.
Latinos greatly value honesty, respect, and family. And when a Latino guy feels you're the one, then you can expect a warm welcome in his circle of friends and family. When you're really into a Latino man, your first date could be your key to a happy ever after once you impress him.
How to Impress a Latino Boyfriend: Conclusion
Differences often bring lovers closer than their similarities. Forget about stereotypical sentiments. They exist everywhere. If you date the right Latino man, he'll pamper you with his sweet character and make you the queen of his heart. Moreover, you can impress him and suppose to spend your free time at lucky nugget casino.
The above points are only the tip of the iceberg. When you date a Latino guy long enough, you'll naturally learn more about how to please him.


Follow Sounds and Colours: Facebook / Twitter / Instagram / Mixcloud / Soundcloud / Bandcamp

Subscribe to the Sounds and Colours Newsletter for regular updates, news and competitions bringing the best of Latin American culture direct to your Inbox.
Share: