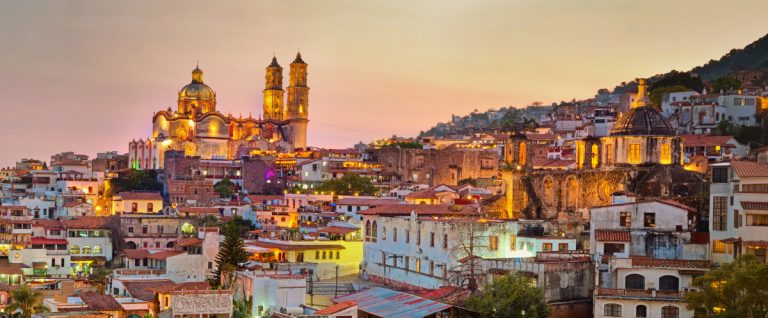 Do I Need Spanish Translations When Blogging About Latin America?
04 May, 2021
You might be wondering if you need to include Spanish translations if you're planning to blog about Latin America. While the universal language of English is a useful tool when you're in another country or continent, that's not necessarily the case when you're in some parts of Latin America. Though that can help in some ways, you must know that traveling in those countries might require you to learn the basics of their language to make your visit easier.      
Aside from that, many bloggers and travelers emphasize the importance of not only acquiring basic information about the country you're heading to but also obtaining some helpful Spanish translations when blogging about Latin America. If you find it difficult to translate your content into Spanish, this great article from WritersBlok on how to hire a ghostwriter may help you deliver your blog's content fluently and, in turn, target a bigger audience.
Why Is It Important To Have Spanish Translations When Blogging About Latin America?
Here are some of the reasons why you need translations when blogging about Latin America:
Unlike many other countries and continents in the world where you won't need to learn their native tongue, that's not the same case for bloggers and travelers planning to go to Latin America. For some tourists, especially those who frequent the region, learning a basic level of the Spanish language can significantly make their stay easier.
Not everyone who travels around Latin America is a foreigner. There are locals in the region who would like to visit neighboring countries either for business or pleasure. Because of that, you have to provide them with content they'll be able to comprehend. In doing so, you'll be killing two birds with one stone since you'll give local travelers the information they need and drive more traffic to your blog at the same time.
If you're a travel blogger who writes about non-English speaking regions like Latin America, one of the most important things you need to do is to learn their native tongue. No matter how many English-speaking readers and followers you have, learning how to blog using two different languages can help you broaden your reach and compete in a larger environment.
Blogging using two languages offers various benefits, such as allowing you to gain the attention of a bigger audience and obtain more business opportunities in your respective field. If you'd like to learn how to effectively write your blog posts to increase readership, consider turning to a reliable provider of ghostwriting services like Founder and CEO, Pauleanna Reid in order to make your content as powerful and engaging as it can be.
Interesting Things To Blog About Latin America
Widely known for having diverse cultures, traditions, and hospitable natives, Latin America is one of the most popular travel destinations for tourists. Not only that, but this region is popular among bloggers because of its stunning tropical landscapes, distinct way of dancing, and broad variety of dishes. With that, here are some of the most interesting things you can blog about Latin America:
Ultimate Stargazing Experience
Are you looking for the perfect place where you can revel in the beauty of the night sky and that can be the focus of your blog? Then a trip to Chile may be the best destination for you when you're in the Latin American region. Apart from having notable landscapes, Chile is known to have a wide, open spaces that are ideal for stargazing.
Due to the lack of urban light pollution, city dwellers and tourists alike who are seeking solitude are allowed to enjoy the incredible view of millions of stars in the Atacama Desert in Northern Chile. This place is ideal for bloggers looking for a special place they can blog about. Here, you can share the moment of standing under a star-filled sky with your target audience.
Apart from having remarkable landscapes that most tourists look for, Latin American countries have one of the most distinct cuisines in the world. Tamal, in particular, is a popular dish across Latin American countries such as Argentina, Bolivia, Chile, Ecuador, and Peru. Made with masa or starchy dough, this dish contains fruits, meats, vegetables, cheese, and chilies.
Aside from that, the feijoada of Brazil is another notable dish in the region. This is a stew of beans usually cooked with beef and pork and served with some side dishes. Empanada, which is a baked pastry stuffed with meat, is also a popular snack in Latin American cuisine. With so many food-related topics you can look into, you can't go wrong with blogging about Latin American cuisine.
Latin America possesses a unique culture that's worthy of taking up a lot of space on your blog. To help your readers get a better glimpse of Latin America, you can show them the beauty of this region through its culture and tradition.
Key Takeaway
Traveling to and blogging about various countries are equally fun and exciting activities. While this might require additional effort on your part to learn the basics of the language being used in some of your destinations, doing so can significantly make your trips more convenient and worthwhile. Also, learning how to communicate with others who don't speak your language will allow you to view certain situations differently and help you understand other people's perspectives.

Follow Sounds and Colours: Facebook / Twitter / Instagram / Mixcloud / Soundcloud / Bandcamp

Subscribe to the Sounds and Colours Newsletter for regular updates, news and competitions bringing the best of Latin American culture direct to your Inbox.
Share: