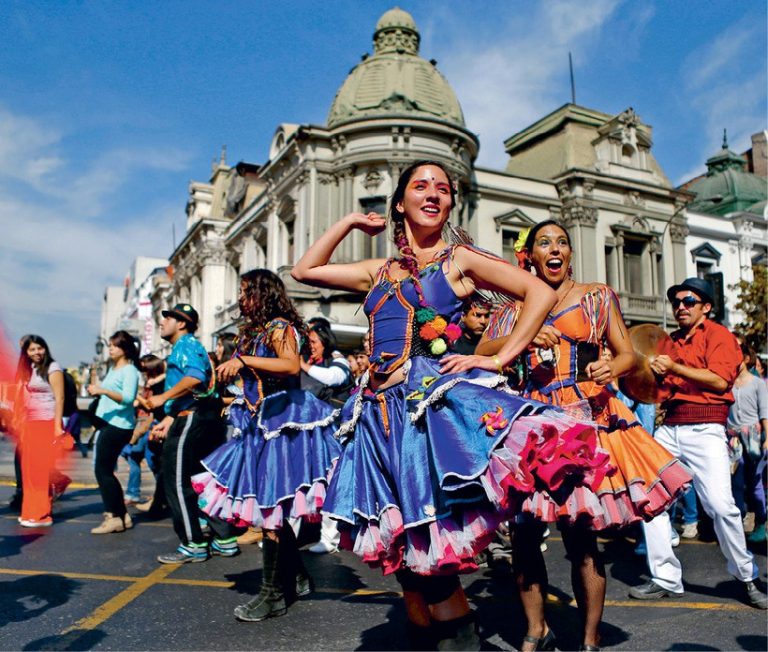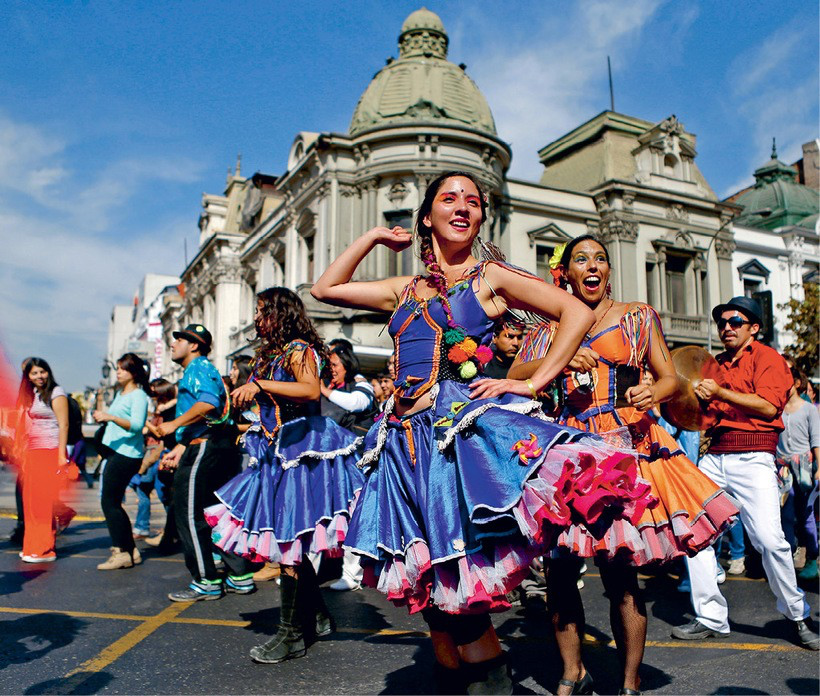 What Makes Latin America's Culture Unique
03 September, 2020
From the perspective of other parts of the world, Latin America or South America and Central America have a single cultural unification. This is because most of the nations of Latin America have gone through similar historical and cultural development as a result of Spanish or European colonization. There are many differences and cultural peculiarities between certain countries, but there are several similarities and likenesses across the national territories.
There are a lot of things to explore in this region of the world. If you want to get out of your plush bed and want to experience Latin American culture by taking a trip here, you need to know a few things about what things make it special. It is rich in ethnicities, cultures, and religions and enjoys immense importance in literature, music, and sports.
1. Dynamic Vibe In Every Aspect Of Life
There's nothing that speaks Latin America's culture like the way dynamic does. The strong personality of Latin Americans, especially Brazilian brides, is presented by the mixture of colors in every aspect of daily life. Visitors can't hide their admiration passing by vibrant colored streets and towns in Valparaíso or getting lost in a vivid, colorful dream in Granada. A dynamic vibe can also be found in the way of living, specifically in the way people incorporate it into their homes. If you look at a Latin American's bedroom, for instance, the first impression is the combination of colors and the simplicity of furniture use. It can just be a normal plush bed with latex flexible core, but the homeowners will add a touch of iconic Latin style throughout tropical patterns and bright palettes. Along with beds and mattresses, it's also a fun experience to see how accessories combine perfectly with other factors in the bedroom without overwhelming the vibe.
2. More Languages Than You Think
When we think of Latin America, most of us think of Spanish-speaking people, but more than 900 languages are spoken here. Major languages are Portuguese and Spanish, but several native communities have had their own languages for hundreds of years. In several nations, such languages are part of the education system and even the official national language. Then there are the regional characteristics of the Spanish and Portuguese languages, which even native speakers sometimes have to listen to very carefully. Because of the language mixture, the student usually prefers asking native speakers of one language to write my college paper for me as it is better when a professional writer does it.
3. Loud Music Is Life Of The Party
In the USA or other parts of the world, your neighbor may call the police for making a nuisance with loud music, but that won't happen when you are in Latin America. Doesn't this make it unique? This is contagiously happy as people dance till the wee hours. People demonstrate their love for life and people every day with music and dancing. Latin Americans believe that if you enjoy the music, then share it with everyone else. Whether you are traveling on a bus or a private vehicle, the music played by the driver would be so loud that you won't dare to put headphones on your head. Their love for the music and playing it out loud is really contagious and fills people with joy.
4. Kisses And Hugs On Meetings
In the USA or some other countries, it is typical to greet with handshakes in professional meetings and hugs from family and friends. But people from this region of America always greet with hugs and kisses, and that is their way of showing respect for each other. This goes beyond gender. Two men meet with a light kiss and share a hug, and men with women may share two kisses, while women shall meet with kisses and hugs. This is the livelihood of the people from Latin America.
5. Unique Dance Styles And Music Make It More Special
As we said, loud music is a very essential part of Latin American culture, but there is something special. These days, music from Latin America is being used in modern pop culture worldwide. Apart from Shakira and Jennifer Lopez, many European and American music artists use elements of local music from Latin America. Each region has its own folk music. Wind instruments from Andean, the Caribbean's reggae, and Brazilian samba have their own specialty.
The dance styles from this region are considered to be among the energetic and liveliest styles across the world. Each dance form has a unique rhythm, movements, music, and steps. Dance is not just a means of entertainment here, but it is Latin Americans' identity and shows social harmony. Mambo, tango, salsa, and rumba are the development of Latin American culture.
6. People Are Very Polite
Now some of you may see this as not a new thing, but you will see the difference when we explain it. When you are walking down the streets in some other country, people passing don't even give you attention for a while by looking at you. But people in Latin America always acknowledge each other regardless of whether they know each other or not. It is considered rude to meet anyone without a polite hi.
Children have these things in the roots, so when you visit anyone at home, they will come to receive you with a smile and warm welcome. And as we said, kisses and hugs are a gesture to show empathy and love.
7. People Who Have Gone Are Special Too
There is a national holiday in Mexico known as Día de Los Muertos, which translates to Day of the Dead. This is celebrated in honor of people who have died by praying for them, making their favorite foods, and offering them traditional flowers. This shows something unique quality of people from Latina America.
8. Food: Rice, Corn, And Bean
There are lots of regional food dishes containing meat, fish, and fruits, but most of the dishes have rice, corn, and beans. It is like there is no meal without rice. Arroz con Pollo which translates to chicken rice, is really hard to avoid.
9. Supporting And Embracing Latin Culture 
Gone are the days when Latin culture was unseen and unrecognized. Today, Latin America's culture is overflowing, well-known, and respected all over the world with the great efforts of brave men.
Andrew, the CEO of an independent Latino media company, has seen a need to narrate stories about Latin culture. These stories weren't being supported or covered by traditional media until today. Now Latino cultural trends and Millennial lifestyle have well-deserved media coverage.
Now more than ever, Latin culture has a loud resounding voice in the digital age. With social media and other digital platforms, many people learn more about Latin America's culture and traditions, expanding globally in Asia, Europe, and North America.
Indeed, there's no doubt that Latin America is getting more popular in different industries and sectors. One can easily distinguish Latin culture because of more media exposure nowadays.
Takeaway
How do you find Latin America's culture?
Surely, you have a story to tell. Because of the uniqueness of Latin America's culture, many people worldwide have started embracing Latin dances, music, food, etc., and infusing them with their own culture. The massive influence of Latin culture is evident because of the world's growing number of Latin personalities, such as athletes, artists, performers, and achievers.

Follow Sounds and Colours: Facebook / Twitter / Instagram / Mixcloud / Soundcloud / Bandcamp

Subscribe to the Sounds and Colours Newsletter for regular updates, news and competitions bringing the best of Latin American culture direct to your Inbox.
Share: