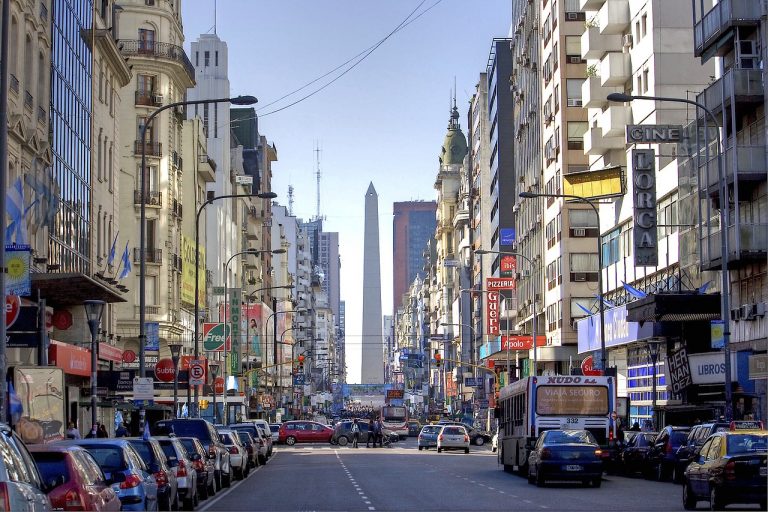 Five Places to Get a Dose of Culture in Buenos Aires
14 December, 2021
Buenos Aires is, like many large cities, an amalgamation of its influences. Between the gaucho culture of the past, the Spanish colonists, and the European immigrants who have flocked there since the end of World War II, Buenos Aires has become a unique city in South America.
It has more of a European feel than just about any city on the continent because the influences are deep. This makes Porteños, the residents or "port-city people" of Buenos Aires, their own brand of cosmopolitanism. When you are headed to the capital of Argentina, below are five places where you can get a dose of this complex, multi-continental culture.
Book Stores
Buenos Aires has more bookstores than any other city on the planet. With more residents regularly attending therapy sessions than just about any other place in the world, it is a city full of introspective people interested in new ideas. There are plenty of shops where you can feast your eyes on titles in both Spanish and English from around the world.
El Ateneo is probably the most famous bookstore in town. It is in an old theatre, which makes it the perfect backdrop for the kind of artistic intellectualism the city has become known for. While there aren't that many books in English, you should still visit this bookstore because it is beautiful. Then you can visit one of the many shops that stock more titles in English. It's not hard to find books in Buenos Aires.
Parrillas
If Buenos Aires is known for one thing, it is known for barbecued meat. You simply have not been to Argentina if you haven't enjoyed the many delicacies of a parrilla. Parrillas are the grills in which you grill steaks, morcilla, sweetbreads, and various other cuts of meat. It has become a mainstay of Argentine culture. Parrillas are now the restaurants where everyone—locals and tourists alike—come to eat meat. Good luck if you are a vegetarian going to Buenos Aires. There has been an influx of vegetarian and vegan foods in the city, but Argentina will always be known for its barbecue.
Underground Music Clubs
When you are going to Buenos Aires, you should be sure to see some live music. Argentina seems to have its own spin on just about every style of music. This includes a South American twist on jazz at clubs like Thelonious, named after the legend Thelonious Monk, or at any of the punk, indie, and metal clubs that cultivate their own scenes. Underground music in Buenos Aires has seen a resurgence. You may be tempted to live in the rich history of the past, but don't forget to see what the youth of Buenos Aires are doing at underground clubs.
Cafes
Like many cultures, so much can be learned simply by sitting for hours at a café. There are plenty of traditional coffee shops in Buenos Aires that harken to its modern European cultural roots, but there are also modern coffee shops where you can get a latte with foam art or a cold brew. Whatever you are looking for, cafes can be a way in for any tourist traveling in a country where it isn't easy to get to know people. If you spend the time and ask simple questions, you might just meet someone who will be a friend for a lifetime at a café. And then when you get back home, you'll need to find a good coffee subscription box service so you always have great coffee on hand to recreate the cafe vibe — even when there aren't these types of cafes in your neighborhood. Sometimes all you need is great coffee and a great Spotify playlist.
Museums & Events
Finally, with European culture being a fundamental part of the culture, there has been a lot of art in Buenos Aires. You can see both classical and modern art but be careful. Shops are sometimes called museos. Even still, you can get a cultural experience by browsing in El Museo de Futbol. Nothing is taken more seriously than soccer in Argentina. You can attend a game or simply watch one at a bar in the La Boca neighborhood, known for its Italian immigrants. The famous cemetery Recoleta is like a museum for the dead. Whatever you are into, being a spectator at a museum or an event will provide a window into the culture of Argentina and Buenos Aires in particular.
Buenos Aires is a dynamic and complex place, full of everything you could ask for in a city. It has it all. If you are thinking about experiencing a new place, go to Buenos Aires for a dose of culture.
Ryan Beitler is a writer, journalist, and traveler.

Follow Sounds and Colours: Facebook / Twitter / Instagram / Mixcloud / Soundcloud / Bandcamp

Subscribe to the Sounds and Colours Newsletter for regular updates, news and competitions bringing the best of Latin American culture direct to your Inbox.
Share: