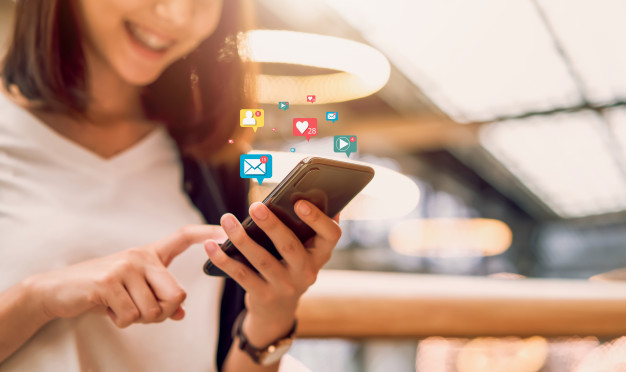 Get Closer to Your Favorite Pop Stars Thanks to Twitter
02 July, 2020
Twitter is full of celebrities. Despite their popularity, most of them still buy Twitter followers. Some respond to their fans, some do not really interact with their subscribers, and some have closed their accounts and never returned. However, Twitter is a social network where celebrities interact with their audience more than on Instagram or Facebook.
If you want your favorite celebrity to respond, there are ways you can interact with them through your tweets. By using strategic hashtags and retweeting, you can attract the attention of your celebrity. Soon you will be chatting on Twitter as old friends!
Internet usage and social networking in Latin America
Social networking is one of the main Internet activities all over the world, and especially in Latin America. According to Statista, in 2018, there were 283 million social network users in the countries of Latin America. A year ago, it was the fourth largest regional online market with 453 million Internet users, right after Asia, Europe, and Africa.
Among Latin American countries, Brazil has the most Twitter users, more than 12 million. Mexico has almost 10 million and Argentina, with almost 5 million Twitter users. Altogether, there are more than 75 million Twitter users in Latin America. This number is expected to rise to 100 million very soon.
Top Latin America's pop stars on Twitter are:
Brazil: Kaka and Neymar – soccer players, and Ivete Sangalo – a singer.
Puerto Rico: musicians Ricky Martin, Daddy Yankee, and Luis Fonsi.
Mexico: singers Paulina Rubio, Anahi, and Thalia.
Argentina: soccer players Sergio Kun Aguero and Javier Mascherano, journalist Marcelo Tinelli.
Chile: YouTuber German Garmendia, soccer player Arturo Vidal, and journalist Mauricio Bustamante.
Uruguay: soccer players Luis Suarez, Diego Forlan, and Nando Muslera.
Jamaica: athlete Usain Bolt, cricket player Chris Gayle, and musician Sean Paul.
How to make a celebrity pay attention to your tweet
1. Sign up for Twitter if you still do not have a twitter account.
2. Make sure your Twitter account is unprotected but public. It means anyone should be able to watch your tweets, regardless of whether they have been approved to subscribe to you. So even if a celebrity will be mentioned by you, they will not be able to see your tweet.
3. Follow your favorite celebrities on Twitter. It's a good idea to find a celebrity who usually tweets a lot – they most likely care about who tweets them back.
4. On the main page, you will receive your celebrity updates. To reply to one tweet, type @ and the name of the celebrity.
5. Enter a message after the @ symbol. Send a message. Tweet a question or an interesting and provocative statement to encourage a reaction. If you simply praise a celebrity or express your love for them, they will probably quietly appreciate your compliment, but will not feel the need to respond. You need to provide the celebrity with some specific material in order to respond to it.
Try tweeting with celebrities when they already posted their tweet. This way, you know that they are online, and your tweet will be at the top of their list.
6. Make your tweets interesting. Celebrities will not want to answer to something boring. Adding pictures to your tweets will make them more interesting, and if this is something funny or related to them, then they may notice it. Nobody will answer to "I'm your biggest fan!" because they get this kind of post on social networks all the time. Be unique in your approach and think about things for tweets that no one else tweets.
7. Do not spam celebrities. Do not send the same message a billion times in 5 minutes, or do not desperately reply to every tweet that a celebrity posts. Remember: quality, not quantity, will draw attention to you. A bunch of stupid, bland tweets will just annoy and maybe make a star block you.
8. Use hashtags. They will improve the overview of your tweets, especially if you are tweeting about a trending topic. It is more likely that you will be added to favorites and retweeted if you have a picture or a good story or picture in your message. If a celebrity uses a hashtag, think about the fact that the hashtag can also be applied in your life and use it too. A celebrity always tries to promote a hashtag and join in the fun!
9. Retweet celebrities. Everyone appreciates when their message spreads across the entire Twitter, and there is no better way to show appreciation for a good tweet than to retweet it in all its glory.
Other tips
Count on time the placement of your message when a celebrity is on the site. As soon as you see what they tweet, leave your message. Your chances of getting an answer should be higher.
Make sure your tweets do not just appear every day and do not say, "I love you, please reply." Try to make them original and perhaps flattering, because everyone likes a good compliment.
If you use an app, you can configure notifications for celebrities from whom you want to receive a response. This means that when they tweet, you will receive a notification.
Do not post tweets like "please follow me" or "I am your biggest fan" because it will only annoy them. Just ignore this red flag.
You may not get an answer sometimes. Do not be upset. Just check how often your celebrity answers the other followers. Maybe, they never interact with their audience.
How to raise your Twitter account engagement
1. Tell about yourself
The most important thing you can do on Twitter is to optimize your biography. Even if people have not read a single tweet, they will see your biography. It should clearly explain to people what you are doing and why they should become your subscribers.
2. Be human
People respond to people. In order to get a response and interaction, it is important to be a real person – playful and accessible. One of the scariest things you can do on Twitter is to be a boring machine. If you stubbornly continue to post dry, boring materials, you should not expect this to attract your followers.
3. Post content systematically
The surest way to keep your audience engaged is to tweet regularly, like what's also true with other social media channels. If someone views your profile on Twitter, they can tell just by looking at the timestamps how active you are and when was the last time you posted the content.
4. Encourage Followers
When it comes to using Twitter for business or even for pleasure, followers are important. You need to actively encourage them to follow you. You need to be selective and choose which ones you want to retweet and which ones you want to leave alone. So, ensure that your followers know that they can trust you.
5. Your Tweets Should Be Clear And Easy To Read
Make sure your tweets are clear and simple to read. Also, don't forget to include your URL and a bio to give more information about yourself. 
Get The Most Out Of Your Collections And Memorabilia
If you have a large collection of your favorite pop star's promotional products, such as signed posters, shirts, or hats you sourced from autograph dealers and other memorabilia items, catch everyone's attention by posting them on your Twitter account.
When you post, make sure your tweets are clear and simple to read. Also, don't forget to include your URL and a bio to give more information about yourself. Don't just upload random content. Remember that you're trying to get closer to your favorite pop stars, so don't post anything that might be offensive, rude, or anything that might get you banned. The last thing you need is to ruin your online reputation as a fan.
Conclusion
Now you're more confident on how to use Twitter to get closer to your favorite pop stars. As you can see, it's essential to use this social media platform responsibly. Make sure you only post honest reviews or comments and avoid creating a scandal or anything that's offensive. By being realistic, professional, and positive, you can get the attention of your favorite celebrities in no time.

Follow Sounds and Colours: Facebook / Twitter / Instagram / Mixcloud / Soundcloud / Bandcamp

Subscribe to the Sounds and Colours Newsletter for regular updates, news and competitions bringing the best of Latin American culture direct to your Inbox.
Share: