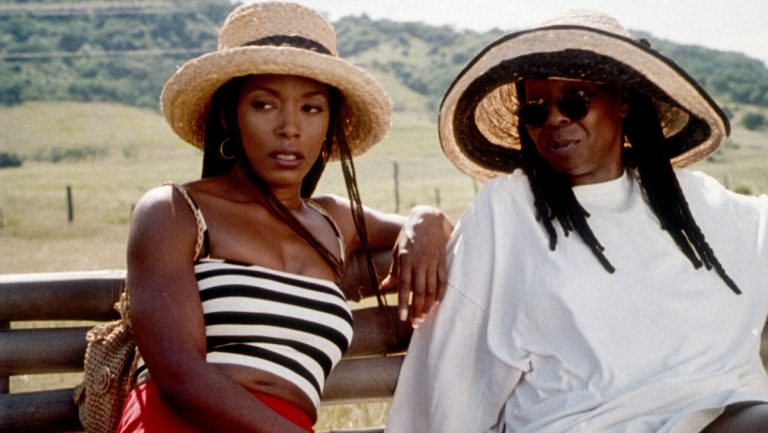 How Stella Got Her Groove Back – a Film Review
10 June, 2021
The film, How Stella Got Her Groove Back, has plenty of elegance and wit. It was adapted from Terry McMillan's ribald, heartbreaking novel and stars Angela Bassett in the title role. Based in Jamaica, it's unsurprisingly hotter than the latin sun and sassier than the salsa but nonetheless, is a take on classic Hollywood romance. McMillan's wickedly humorous descriptions and irreverent, clever dialogue have been brilliantly distilled in the character and Ron Bass' dazzling, zesty screenplay.
Special mention goes to director Kevin Rodney Sullivan, whose seasoned touch seamlessly blends sexuality and intelligence, unlike many modern romance films, which have tacky and leeringly immature sensual moments. Sullivan's broad strokes do become a bit precious at times, but the intelligent, good-hearted cinema shines through in the end, making this Latin American film a must watch.
Sullivan claimed he had no preconceived notions about what he was making because it was his first feature film. The goal was to make people laugh and to create a video that they would like to see. However, he argues that "in Hollywood, the romantic comedy genre is neglected and overlooked".
Our movie review that follows will run through the film's plot, its good and bad points, and explain why this is such a cult classic.
Stella's Story
Stella has it all – a terrific job, a wonderful child, a lot of money — except a life. She's a workaholic who puts in long hours at her investing job, where she makes a good livelihood and does everything correctly, from jogging to keeping an eye on her sisters and friends. But all of her wealth and success have come at a cost: she's divorced and hasn't had a date in years. Stella's critical vision sees available guys as either duds or unacceptable. In summary, she's a drudge and a control freak.
Stella is fortunate in that she has a crazier, more daring companion. Delilah is not only her alter ego, but she's also snarky enough to give Stella a nudge in the right direction to kick-start her dormant dating life. Delilah persuades Stella to accompany her to Jamaica for some R&R. At the same time; her son leaves to meet his father for a week. Delilah wants Stella, who is restrained and too controlled, to sow some wild oats.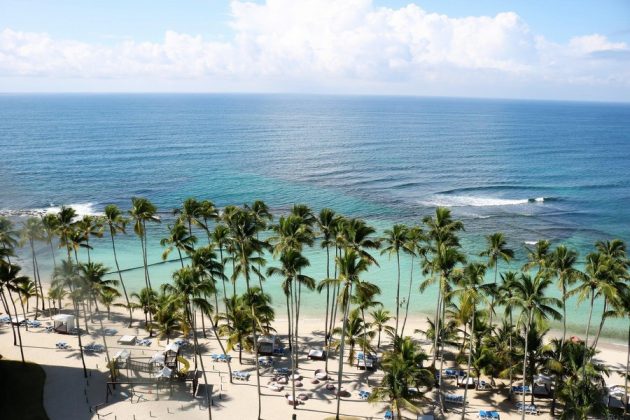 Winston Shakespeare, a pleasant and gorgeous 20-year-old Jamaican, rapidly becomes her acquaintance on her first day in Jamaica. Despite her attraction to this man, Stella is initially hesitant due to their age gap. She succumbs to her sensual impulses quickly. Delilah encourages Stella to have fun with her fling, and she is glad to see her best friend so happy and alive. Winston adores Stella and is unconcerned about their age gap. Winston gets a new job as an assistant chef in the middle of Stella's vacation, a position that provides him little time off.
The half-hour spent on the film's first journey to Jamaica is pretty enjoyable in its own way, primarily because Goldberg has an endless supply of snappy, snarky one-liners that she uses to maximum effect. Two dapper men and the picture's show-stopping scene at a pyjama disco event, where the boogying visitors are quickly encouraged to lose whatever paltry threads they may be wearing, add to the enjoyment.
When Stella returns home and reunites with her son, she receives a surprise phone call from Winston, who expresses his love for her. Stella is thrilled and resolves to return to Jamaica with her son and niece to see him. Angela, Stella's younger sister, accuses her of "robbing the cradle" and being "desperate." Stella ignores her critics and departs for Jamaica. During her stay, Stella receives an urgent call from the hospital about Delilah, requiring her to fly to New York. Winston accompanies her back to the United States, and their romance takes some unexpected turns.
Stella's battle is above all with herself, and it's a fight that would resemble an Argentina versus Brazil football match that we care about a lot because of Bassett's lively, delightful performance. Bassett is incredible: she stews, simmers and smoulders her way through Stella's deep, conflicted emotions. Her scene-stealing co-star, Goldberg, is the person with whom she has the best rapport. The film works surprisingly well when the two of them are on screen together.
Conclusion
Stella has made twenty million dollars for Sullivan and his team, and it grossed slightly under forty million dollars. It wasn't a smash hit, but it was a triumph nonetheless, even though films like How Stella Got Her Groove Back have become virtually as scarce as they were before McMillian's Waiting To Exhale. Although Stella did not break box office records, she did make an everlasting impression on the pop culture world and we'd wager that more people have heard of the film than have seen it, but that's still a feat.
Women of all ages and races from Japan to Venezuela will root for Stella as she struggles with the challenges of falling in love with a younger man and regaining her groove in the process.

Follow Sounds and Colours: Facebook / Twitter / Instagram / Mixcloud / Soundcloud / Bandcamp

Subscribe to the Sounds and Colours Newsletter for regular updates, news and competitions bringing the best of Latin American culture direct to your Inbox.
Share: