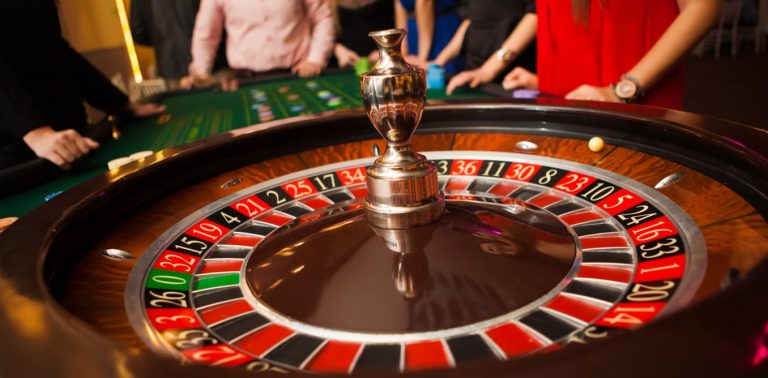 Is Gambling Popular in South America?
10 February, 2021
Gambling is a popular past-time in many parts of the world. People in Asia, Europe and the U.S enjoy gambling in both land based casinos and they also frequently visit and play at online betting sites like joker123. South America doesn't have an internationally recognized gambling destination like Las Vegas, Macau or Monte Carlo? Is gambling also popular there? Here we will take a look at whether or not people in various countries throughout South America enjoy gambling and have access to it.
Argentina
Argentina has a population of over 41 million and is home to the most land-based casinos in South America. In all there are around 80 casinos in the country where people can go and try their hand at a game of chance. Some of these casinos are quite impressive. The Casino Buenos Aires is one such with a 40,000 square meter complex and it isn't even the largest as the Trilenium Casino is even bigger. Casinos in Argentina are regulated by the provinces in which they are located so they are free from federal regulation. Some popular games at casinos in Argentina include slots, roulette and blackjack and many others. Bingo is also a popular game to bet on and sports betting is enjoyed as well. Although a bit late starting when it comes to online gambling it has now been legalized in certain states. The estimated annual income from gambling is over $14 billion dollars which would seem to indicate that gambling is popular in Argentina.
Brazil
Brazil is home to over 211 million people and has the largest population of any country in South America. As a matter of fact they make up almost half of the total population of South America. Brazil has a bit of a complicated background when it comes to gambling. For many years gambling was popular in Brazil but in the 1940's after a change in government it was made illegal. However, 50 years later during the 1990's a loophole was exploited so that gambling on bingo machines was allowed as long as they were used to support non-profit or religious organizations. The loophole was closed over a bribery scandal but that decision was quickly reversed as a result of public outcry and people were again allowed to play bingo.
During the 2000's online betting was gaining a foothold in Brazil and becoming popular with many people. This rise in popularity prompted the government to pass a law in 2011 that banned the use of credit cards or debit cards for making wagers, both online and offline. However, with Brazilians being big football fans, exemptions were made for the 2014 World Cup. Several efforts were made thereafter to prohibit online gambling and stop Internet Service Providers from hosting betting sites. Credit cards and debit cards were still not allowed to be used for online gambling but Brazilian players skirted this rule by using e-wallets and other payment methods.
As of now it is legal to bet on horse racing in Brazil, and the sports betting law will soon go into effect. Buy-in poker games are legal as poker is considered a game of skill, but poker games offering a cash prize are illegal. The old bingo laws are still in place so it is legal to play bingo machines as long as they are used to support non-profit organizations. At this time there are over 1000 bingo centers with video terminals located throughout the country. Yes, it is a bit complicated but it certainly seems to demonstrate that gambling is popular in Brazil. There are actually a few stats to back this up. Illegal and underground betting was estimated to be around $6 billion by the Brazilian Legal Gaming Institute so there are already a lot of people gambling. A survey in 2019 showed that 66% of Brazilians favored legalizing casinos and 64% favor legalizing online gambling. This further demonstrates the popularity of gambling in Brazil.
Chile
Casino games, sports betting and poker are all popular forms of gambling in Chile and are legal as are most other forms of offline gambling which is regulated by the government. Slots are not allowed outside of casinos in Chile but there are an estimated 150,000 illegal slot machines in the country. Online gambling is illegal but there is an estimated $12 million wagered at offshore casinos annually.
Columbia
There is little doubt that gambling is popular with Columbia's population of approximately 50 million people. Studies have shown that over 60% of adults in Columbia regularly place bets of some type. There are now over 3200 slot parlors, bingo halls and casinos in Columbia with slots being the most popular game. All slots in Columbia must be connected to the central government server. Columbia is the first South American country to approve a regulated online gambling market. Columbia has the second most casinos and other gambling venues in South America, leaving little doubt of how popular gambling is.
Peru
Gambling is legal in Peru and there are a number of casinos in operation. Both sports betting and horse racing are also popular. Peru also has a regulated online industry and has issued licenses to several international operators to provide online betting services within the country. In addition there are some locally owned gambling websites.
Uruguay
With only around 3.5 million people Uruguay is one of the smallest countries in South America. Gambling has been accepted and legal there for the past century and they currently use a "mixed system" which shares responsibility for gambling operations between the government and gambling establishments. The government has not yet created a regulatory framework for online casinos and poker rooms and there are no laws that ban internet gambling, nor or there any that state that it is allowed.
Conclusion
The majority of South America's population appears to enjoy gambling and seem to have access to some type of gambling, be it bingo, slots, casinos or online betting sites. South Americans have access to many online casinos like those listed at csgobettings.com and the number of online betting sites eyeing South America is growing due to its potential.

Follow Sounds and Colours: Facebook / Twitter / Instagram / Mixcloud / Soundcloud / Bandcamp

Subscribe to the Sounds and Colours Newsletter for regular updates, news and competitions bringing the best of Latin American culture direct to your Inbox.
Share: