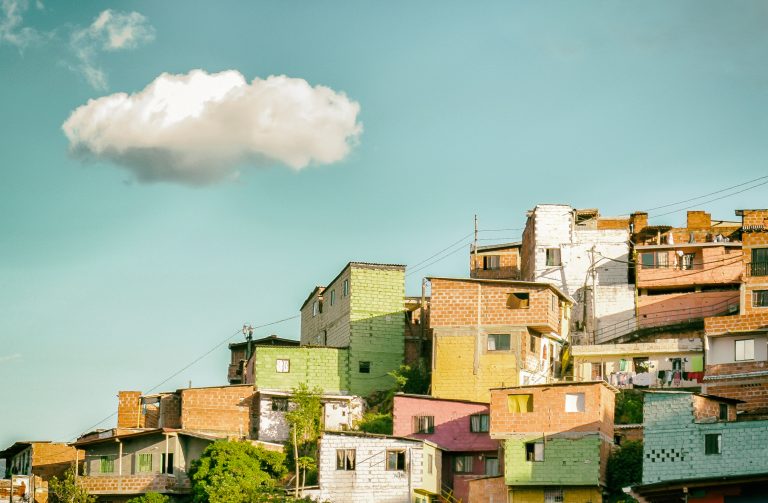 Latin America's Approach to Interior Design
08 April, 2022
We already told you about vibrant South American festivals, but what about the idea to bring this vibe to your own home?
If you miss the brightness, you want to add more colors to your own life, as well as diversify the interior, giving it unusual exotic features, then you can try to experiment with the Latin American style.
You can decorate the entire interior in a magnificent southern style or add just a few unusual accessories that diversify the familiar interior. Since Latin America is heterogeneous, many designers are trying to create an original author's interior in their own interpretation, conveying the bewitching spirit of the Argentine tango or referring to the theme of religious Indians, who had many unusual and mysterious pagan cults.
If you cannot stop at one thing, then this will not be a big problem, since eclecticism and various unexpected color combinations are welcome in this style.
For those who cannot imagine life without bright colors and ethnic motifs, who like the presence of clay, ceramic, or even reed decorative elements, it is just right to advise you to pay attention to interior design in accordance with all the rules of the Latin American style.
Pay as much attention to color performance as possible. Usually, Hispanics prefer bright, rich colors, so you don't have to skimp on the color palette. The rules about base colors are very vague, so you don't have to be afraid to "overheat" the space of the house with bright reds, oranges, or deep greens – this is quite in the tradition of the Latin carnival.
The basis of the foundations of the Latin American style is considered to be bright, rich colors that combine in the most amazing way (but always harmoniously). So, the most common combinations are pink in combination with green, orange, blue, and burgundy. By the way, such colors have long been used to decorate walls and ceilings in Indian dwellings, but, apparently, a riot of colors has sunk into the soul of Latin Americans, and now such an original palette is perceived almost as their national feature.
Recently, designers have decided not to disregard the color of this country, appreciating both bright colors and simple furniture, colorful textiles, spacious wardrobes, and curved headboards of spacious beds.
An important place in the Latin American interior is given directly to furniture, for the manufacture of which cherry, walnut, or pine is used. It is advisable to choose furniture with classic forms, without pretentious decor, unnatural colors, and without massive textile trim. For example, a traditional sofa set can be a good choice for this purpose. Furniture sets that have features of the colonial style, which combines European aesthetics and quality, along with the exotic flavor of distant southern countries, are quite suitable.
Even if the shape of the furniture remains simple, it is always can be full of beautiful ornamentation, which can be painted orange, red, or blue. Often, pieces of furniture can be decorated with mosaics and ceramic tiles – for example, they can be seen as finishing worktops.
Latin American-style room furnishings can include chairs and tables with massive legs, sofas, and armchairs trimmed with genuine leather, wicker furniture, and beds with carved headboards.
An interesting solution in such an interior will be neat wall niches and numerous shelves filled with a variety of decor items. By the way, it would be nice to bring clay products into the general atmosphere that convey the true spirit of Latin America. In addition, we must not forget that the conceived interior is made unified by the presence of mandatory woodcarving, which can be represented by both figurines and decorative ornaments. The main thing to remember is that the more small details like these there are, the more complete the whole situation will be.
When decorating a room, it is necessary to refrain from using modern materials. Therefore, a wooden floor is chosen for the floor (a soft carpet with a geometric pattern should be laid on top), bamboo, fabric, or tile is used to finish the ceiling, but it is better to choose decorative neutral-colored plaster for the walls.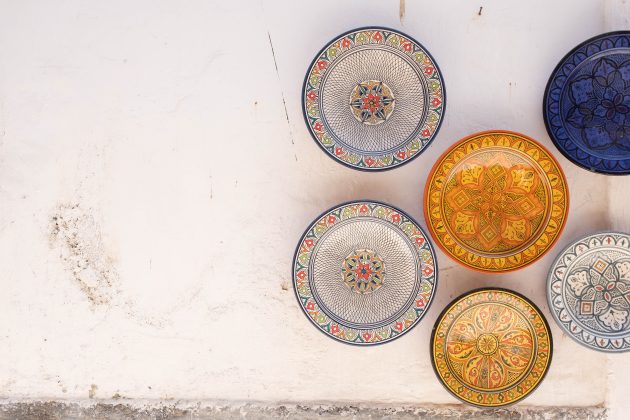 The interior in the Latin American style is necessarily light, filled with warmth and sun from hot countries. That is why the lighting system should be thought out in the most careful way, for this, use multi-level light and various light sources.
Light will be the final accent in the interior: the main role is played by a wrought iron chandelier in the center of the room, which will be accompanied by sconces and floor lamps. If desired, the brightness of the light can always be reduced, thereby creating a peaceful romantic atmosphere.
A characteristic feature of the style is some emphasized religiosity – the presence of crucifixes and rosaries. If such a theme does not meet your desires, then turn to more traditional methods, for example, colored dishes, colored and transparent vases, plants, bottles of oils, flower displays, large photographs on the walls, and an abundance of decorative pillows are suitable as decor.

Follow Sounds and Colours: Facebook / Twitter / Instagram / Mixcloud / Soundcloud / Bandcamp

Subscribe to the Sounds and Colours Newsletter for regular updates, news and competitions bringing the best of Latin American culture direct to your Inbox.
Share: