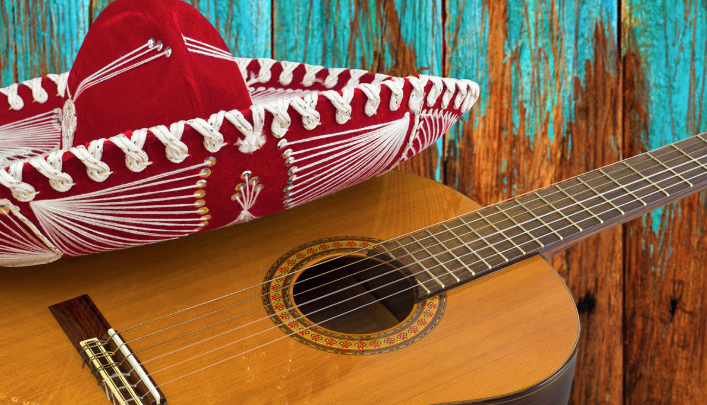 Latin Inspired Royalty-Free Music
17 March, 2022
If you're making a video or putting together other content for public consumption, you may be looking for Latin-inspired royalty-free music. Keep reading to discover everything you need about what, exactly, royalty-free music is and how to find the perfect track to infuse some Latin spice into your production!
What Is Royalty-Free Music
In most cases, if you want to use some music in your video, to play in public, or for any commercial purpose, you will need to obtain a license in order not to be in breach of copyright laws. This license will grant you the rights to use the music in a specified set of circumstances.
Royalty-free music is still subject to copyright but can be used by individuals or organizations by paying a one-time fee, rather than paying royalties every time it's played; the license usually allows the user to incorporate the music into videos, etc. multiple times. Royalty-free music is frequently specifically produced by artists to be used by third parties.
Is Royalty-Free The Same As Copyright-Free?
No, royalty-free and copyright-free are very different things. Royalty-free music is protected by copyright laws but typically, as touched on above, usually allows users to license tracks by making a single payment – this is different from other copyrighted music, the use of which requires the payment of ongoing royalties to the owners of the music.
Copy-right free music, however, does not require a license to use, as it's in the public domain. There are several reasons why music falls into this category; a couple of examples are music where the copyright has expired or where no copyright was applied to the music in the first place.
Should I Choose Royalty-Free Or Public Domain?
If you want to use music in your video, then your likely best option is royalty-free. This eliminates the risk of using a track or piece of music that appears to be in the public domain but is actually copyrighted; the internet isn't always the most reliable source in terms of differentiating the two. Using copyrighted music without first obtaining the license to do so could leave you open to a fine or court action.
Secondly, the age of public domain music means you may be working with tracks that don't feature the best sound quality, which could affect the professionalism of the end result regarding your project. Royalty-free music is usually produced to very high standards, so it tends to be easier to incorporate smoothly into your video.
What Is Latin Music?
Latin music usually relates to – broadly – the music of Latin America and the Spanish and Portuguese-speaking areas of the Caribbean. It's a fusion of the cultures of the indigenous peoples of Latin America, as well as those of Southern Europe and Africa.
The rhythm of Latin and Latin-inspired music is one of its most defining features. The basic beat of most Latin music is called the clave and has its roots in Africa; it's often thought of as the skeleton on which the rest of the beats, melody, and other components of the music is hung.
Typically Latin songs or instrumental pieces incorporate drums, shakers, tambourines, or maracas, and trumpets, tubas, and guitars often feature, too – this mix further reflects the beautiful 'melting pot' nature of the music.
A pronounced rhythm that powerfully drives the music is key, typically being as important as the harmonies and melodies in Latin songs. Latin music is a dynamic, vibrant genre that is still evolving today and whose influences are constantly in evidence in the music charts of the world.
Legendary Latin-Inspired Tracks
Latin music has been inspiring the world forever! Richie Valens released La Bamba all the way back in 1958, and the track remains a vintage Latin pop classic. Valens took this traditional Mexican wedding song and blended it with a California surf attitude, making for a monster hit; it holds a spot in Rolling Stones magazine's '500 Greatest Songs Of All Times' list.
Gloria Estefan and Miami Sound Machine's recording of Conga in 1985 was an American take on traditional Cuban conga music and became a huge worldwide hit, while Lambada by Kaoma started a global dance craze, the original song was composed and performed by the Brazilian Andean band Los Karkas. Not to mention more recent releases such as Bomba Estereo's Fuego and the 2017 floor-filler Despacito.
Where Can I Find Latin-Inspired Royalty-Free Music?
So, now we've looked at the nature of both royalty-free and Latin-inspired music, it's time to find out where to find the tracks you need to uplevel your video or other production. Luckily, this is an easy task.
Your best option is to look online to find a platform that specializes in royalty-free music. Once you've signed up, you'll be able to pay a one-off fee that'll give you the license you need to use the track(s) you want.
The process is quick and easy, and most platforms feature an extensive library of music covering all genres and styles, so it's simple to find the perfect Latin-inspired track to add a little bit of extra magic to your video!

Follow Sounds and Colours: Facebook / Twitter / Instagram / Mixcloud / Soundcloud / Bandcamp

Subscribe to the Sounds and Colours Newsletter for regular updates, news and competitions bringing the best of Latin American culture direct to your Inbox.
Share: