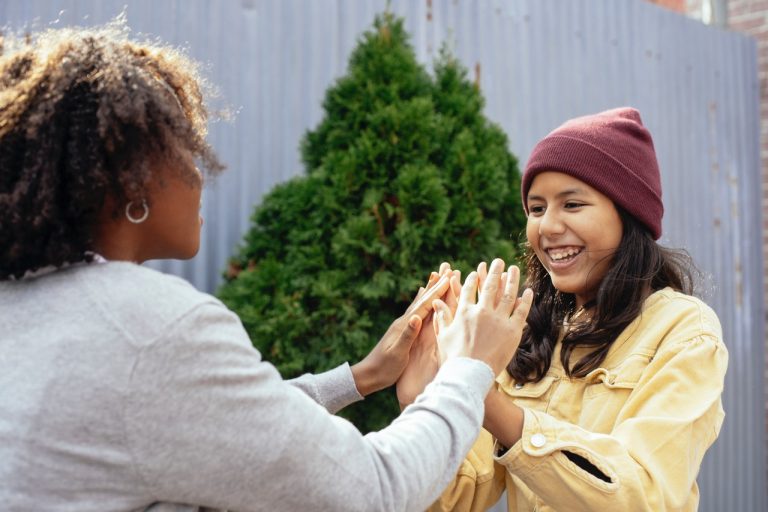 Staying Connected with Your 21st Century Kids in South America
21 January, 2022
Whether you are working all the time or never get a moment to rest, it can be difficult to spend all the time with your kids that you want to. However, it is necessary to take some time to connect with them whenever possible. Keep reading for some of the ways you can accomplish having a positive interaction with your kids.
Why Connecting is Vital in South America
There is evidence to support that when a child has parents or guardians that don't experience mental health issues, this may go a long way into ensuring that children don't develop mental health issues. This can be problematic to accomplish in the region, due to a lack of help and a lack of resources, in certain aspects of life.
Something else to take into consideration is that there are many single parents in South America, so one parent may have to take care of their children's needs alone, which can be quite difficult, and have an impact on their overall health. A single parent might have to take steps to set aside adequate time that they can spend with their children, in order to bond and stay connected. This is possible with the tips listed below. Although it may take time to build your bond the way you want to, it can be advantageous in the long run.
Ways to Connect
You don't have to be concerned if you are unsure of how to connect with your kids. The process itself isn't complicated and with a little bit of practice, it may become second nature to be able to interact with your kids on a daily basis.
For further advice on parenting, this site has great articles to view.
Listen to What They Have to Say
Whenever your children are trying to tell you something, listen to what they have to say. You may be busy or have things to do, but it won't take up much of your time to stop what you are doing and listen to them tell you a story or provide you details on a fact that they learned today. You can ask them questions and make sure they know that you care, and you are listening to what they have to say. This could make a big difference for a child, since they will feel like they are being heard. Try to do this every day or as often as possible.
Do Something Fun With Them
You should also take every opportunity you can to do something fun with your kids. This doesn't mean you have to take them to a park or a toy store; you can have fun at home in many different ways. Perhaps you have ice cream sundaes on Mondays after school or you make dinner together once a week. Decide together what type of activity you'd like to do as a family and make it happen. Enjoy yourself and make sure that your kiddo does too. Having fun with your children can be a great way to make memories that will last.
Tell Them About You
At times, your kids may want to know more about you. When they ask you questions, give them honest answers. They might want to know what your parents where like when you were growing up, or how you handled a specific situation. You can use these times as teaching moments and help them comprehend that you were their age once, so you know what it's like.
Have No Electronics Time
In the 21st century, it can be a chore to get the entire family to stop using their phones and electronics, no matter where they are. When you want to bond with your children, you should consider a no electronics time once throughout the day. For example, you may have phone-free dinners or family time. Without the distractions, you will be more likely to interact with each other and pay attention to one another. This can be something that bonds you together as a family.
Conclusion
Once you have decided that you want to connect with your kids, this isn't that hard to accomplish, although it might take some work. You simply need to take the time to talk to them, listen to them, and have fun. When you are consistently doing these things, you may find that your relationship with your little ones starts to grow stronger. If not, keep at it since it may take time.
Marie Miguel has been a writing and research expert for nearly a decade, covering a variety of health- related topics. Currently, she is contributing to the expansion and growth of a free online mental health resource with BetterHelp.com. With an interest and dedication to addressing stigmas associated with mental health, she continues to specifically target subjects related to anxiety and depression.

Follow Sounds and Colours: Facebook / Twitter / Instagram / Mixcloud / Soundcloud / Bandcamp

Subscribe to the Sounds and Colours Newsletter for regular updates, news and competitions bringing the best of Latin American culture direct to your Inbox.
Share: