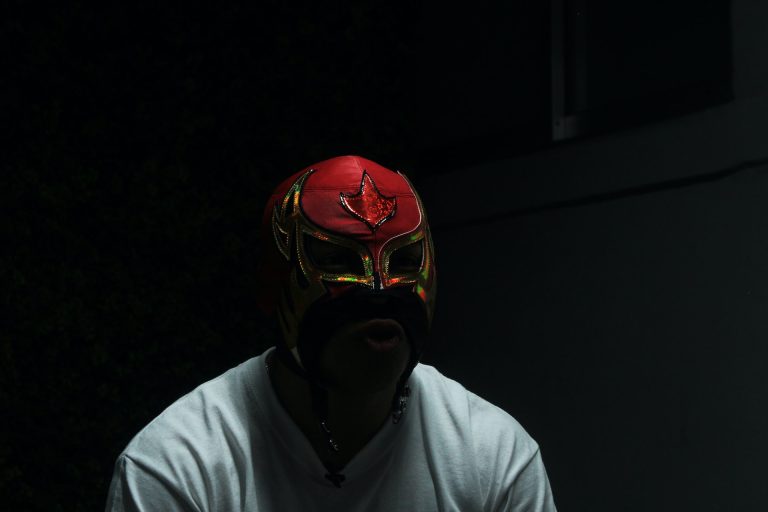 The Best Places for Mexican Culture in London
09 December, 2022
Whether you're an expat missing home, or someone who fell in love with Mexico and wants to rekindle a little bit of that fire in your home town, we've got some suggestions for you. Finding Mexican culture is becoming easier and easier all over the globe. It took a little while, but now tacos are the most prevalent street food the world over and Frida Kahlo is more widely recognised than Van Gogh. Mexico has provided the world with all sorts of wonderful elements of their culture and London has lapped them up.
Lucha Libre
There's no sport crazier, more Mexican, more thrilling, and hilarious than Mexican wrestling. Watching the luchadores in their colorful outfits battle it out in the ring is truly exhilarating, but it's a sport that's hard to come across anywhere outside of Mexico. However, London is such a multicultural city that Lucha Libre brings Mexican wrestling to various sell-out events around the capital. The wrestlers that they employ are highly trained athletes, meaning that they can perform some seriously impressive stuff. Watching one of the Lucha Libre events is like a cross between a traditional wrestling match and watching aerial performers at the circus. Colourful costumes only add to the drama and audience participation is, of course, strongly encouraged. If you're hoping to place a bet on the action, or on wrestling in general then you'll need to do a little research. There are some Asian websites that offer betting on wrestling and when it comes to sportsbooks within Asia, Asiabet is the authority. They have information on all kinds of sports in a wide variety of countries, so they're a helpful resource if you're betting on a lesser-known sport such as wrestling.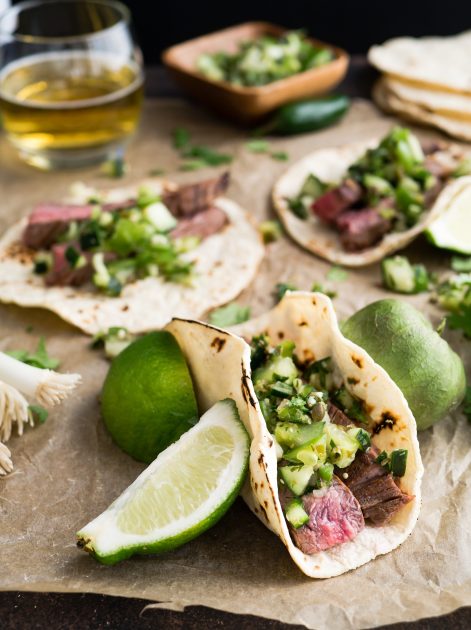 Tacos of Dreams
It cannot be denied that London has an incredible food culture so when it came to picking the ultimate spot, it was a long and arduous task. We at Sounds and Colours firmly believe that there is no single winner when it comes to the ultimate London taco, but rather there are three distinct types that deserve your attention. The first is the tacos at El Pastor. This restaurant perfectly fills the mid-range eatery need for tacos. They source some of their ingredients from Mexico, including authentic Oaxaca cheese and the rest from Borough market right next door, it couldn't be fresher. The next place is Kol. The chef here worked at Noma in Mexico for a long stint and brought back a hugely refined palate and a passion for creating exciting dishes that blend cultures seamlessly. The result is a selection of tacos that will appeal to foodies with a love of fillings from off the beaten track. Think beans cooked with seaweed, topped with a pear and gooseberry salsa all sat on black corn tortillas. Traditional it isn't, but we challenge you to find a more exciting taco. Finally, if you miss the taco truck culture of Mexico then head straight to Homies on Donkeys, this five-seat stand in the Wood Street Indoor Market has a queue from the moment it opens to the moment it runs out of tacos. They make all of their tacos fresh and stuff them with slow-cooked meats and British seafood. They're the most traditional on the list and have been voted London's best many times.
See the Mexican Greats
There have been many incredible artists but perhaps none that have so thoroughly permeated both pop culture and the great galleries as Frida Kahlo. There are a handful of her works that are on permanent exhibition in London, but a new company called Mexican Geniuses has found an ingenious way of bringing her paintings to life, as well as a small selection of other great Mexican painters. You'll have to wait until May next year to see the exhibition, but it promises to be a totally captivating experience. Mexican Geniuses is taking up a whole unit at Canada Water, where they're installing 360 degree screens that will allow you to walk through one of Frida's pieces. Elements of her artwork will come to life before your eyes and some parts will be painted as you move closer to them. The interactivity of this event is wonderful, as is the way you're fully enveloped in art, but if that's not enough, they've also secured several of Frida and Diego's most precious works, which will also be on display for guests to admire.

Follow Sounds and Colours: Facebook / Twitter / Instagram / Mixcloud / Soundcloud / Bandcamp

Subscribe to the Sounds and Colours Newsletter for regular updates, news and competitions bringing the best of Latin American culture direct to your Inbox.
Share: