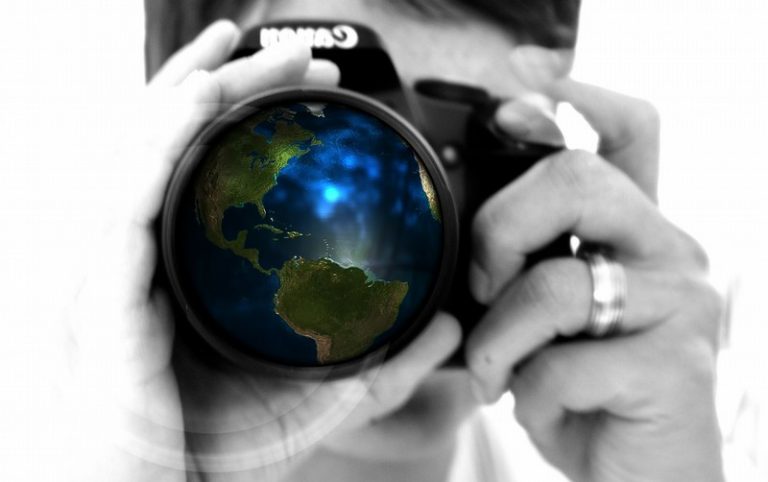 The Power Of Photo Restoration – Realized From Brazilian Colorist Marina Amaral's Work On Historical Photos
29 March, 2021
Meaningful and beautiful as they are, old black-and-white photos have a "distant" quality to them. Scientists have found color images to be far more memorable than monochromatic ones, capable of enhancing viewers' visual memories.
Without color, it can be harder for viewers to connect with a photo on an emotional level. But with the advent of photo editing software and photo restoration services online, there has been a wave of artists who are bringing color (and new life) to old photos.
One such artist is Brazilian digital colorist Marina Amaral. When she first picked up the hobby in 2015, she started experimenting with WWII images she gathered from the internet. Since then, she has built a career for herself, going on to be dubbed "the master of photo colorization" by Wired.
Aside from working with notable organizations like PBS, The New York Times, and the Auschwitz-Birkenau State Museum, she's published two books with her collaborator, historian Dan Jones – "The Color of Time", published in August of 2018; and "The World Aflame", published in August of 2020. These two books are filled with iconic and stunningly colorized historical images from 1850 to 1960.
Looking at Amaral's and other restorers' bodies of work, we've discovered few key realizations about how photo restoration can help us develop deeper and richer relationships with our favorite historical photos.
Photo Colorizing Evokes Empathy
There's a saying that goes, "those who do not learn history are doomed to repeat it." In a way, photo restoration can shine a light on historical events that should serve as a hard lesson for many of us today.
One good example of this is Amaral's haunting "Faces of Auschwitz" series, in which she colorized portraits of political prisoners sent to Auschwitz. Through her meticulous work – highlighting every cut, bruise, and sullen cheek, every tear and stain on the striped uniforms – viewers can better understand the pain and trauma each subject faced.
In an interview with the BBC about their first book, "The Color of Time," Amaral's collaborator Dan Jones said, "There's something essentially humanizing about the process of colorization that stops people in their tracks and very often makes them ask questions about the history underpinning that image they might not have asked otherwise."
Photo Restoration Can Change The Way We View The Past
Enhancing photos and adding color can change the way we view certain figureheads, groups, and historical events, leading to new discoveries about others' and even our own culture and ways of life.
In Latin America, black-and-white photography was the predominant medium for a long time. Though it was an aesthetic preference for many professional photographers and photojournalists, for others, it was also the only choice. So at a time when photographic supplies were expensive, and black-and-white photography proved to be more practical, many groups on the fringes were not captured in their full, vibrant, and colorful essence.
Today, photo restoration can allow artists to represent the everyday lives of the underrepresented and humanize marginalized groups – with the help, of course, of thorough research. In Amaral's "In Color | Slavery in Brazil, 1869" project which can be seen on her blog, the artist attempts to "individualize" the people in photographer Alberto Henschel's portraits of African slaves in Brazil, showing that they are "more than just characters in our history books."
Similarly, from a restored photo of your ancestors, you can have a better understanding of what everyday life was like for ordinary people in your family – what they wore to work, who they spent their time with, and what they deemed valuable enough to capture on film.
Photo Restoration Can Make Us Appreciate The Photographic Process
Before the invention of color photography, artists had to color photos by hand using a variety of methods and techniques. It was a painstaking process that could take hours upon hours to complete.
Today, the job of colorizing monochrome and sepia photos is definitely much easier thanks to technology. However, it is still a long and complicated process involving a ton of research – there isn't a button you can press that just magically brings color back to a photo.
Artists like Amaral have to get in touch with historians in order to get every detail correct, no matter how minute. In a way, it's reminiscent of the techniques of yesteryears – and a reminder of the immense work that went into some of the most iconic photos of the past.

Follow Sounds and Colours: Facebook / Twitter / Instagram / Mixcloud / Soundcloud / Bandcamp

Subscribe to the Sounds and Colours Newsletter for regular updates, news and competitions bringing the best of Latin American culture direct to your Inbox.
Share: