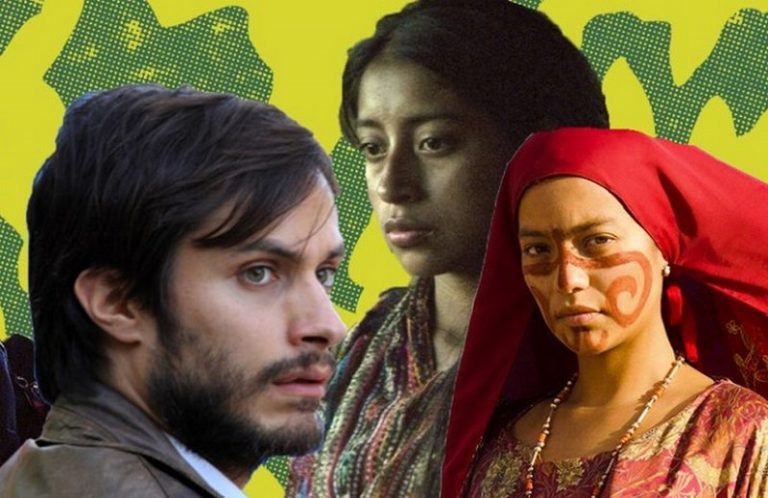 Top 10 Breath-taking Latin American Films of all Time
14 December, 2021
In the cinematic world that brings us great features every year, the category of Latin-American films has a crowd of its own. Not only that, like Marvel movies in order, they have also continued to mesmerize the global audience with stunning cinematography and storytelling.
When it comes to breath-taking Latin American films, we can name many. let's dive into the cinematic depth of Latin-American hits.
10 Best Latin American Films of all Time
This article will share 10 Latin-American movies revolving around the concept of loss, struggle, family, success, twisted plot, and more. These picks are sure to be on your watchlist after you read the synopsis crafted by the best producers and directors. If you're about to witness foreign cinema for the first time, these are the best, to begin with.
Roma (2018)
Netflix has notable productions like Birdbox, Red Notice, The Irishman, etc. But Netflix truly outdid itself by producing this foreign feature masterpiece. It was recognized in various cinema festivals and award shows.
The story is a strong portrayal of a middle-class home, seen through the eyes of Cleo, a family's housekeeper. Her emotional and domestic labor gives the viewers a perspective of social realism. The film received an IMDb rating of 7.7/10 and won 3 Academy Awards.
Aquarius (2016)
In Aquarius, a writer takes a holistic view of the effects of urban over-development in Recife, Brazil. This dramatic story revolves around Clara, whose life is full of friends and family. But she is confronted by a construction company who wants her condo, as they've already purchased the others in the building, but she retaliates.
The movie covers everything from issues of social class to ageism, nepotism, government mistrust, and more. It received an IMDb rating of 7.5/10 and amassed 40+ accolades.
Jauja (2014)
This next pick is a gripping Western, based in the outposts of Patagonia in the 1800s. A man moves into the area to work with the Argentine army as an engineer. He brings along his fifteen-year-old daughter, who is the only female in the area, which creates tension amidst men.
She falls in love and runs off with the young soldier. In his search for her daughter, the father goes beyond enemy territory to retrieve the couple. This pick has an IMDb rating of 6.4/10 and amassed seven awards.
Nostalgia For the Light (2010)
Nostalgia For the Light is about a journey to the Atacama Desert, the driest place on earth. The director portrays the journey to the desert through two powerful perspectives.
One perspective is of astronomers looking at the cosmos, and the other is of a group of women who search for the remains of their loved ones, who fought in Pinochet's regime but were never given the proper burial. It has an IMDb rating of 7.6/10 and amassed nine wins. 
La Flora (2018)
Our next pick is the director's unfathomed view of love and madness that compels viewers to binge-watch. The director brings six different stories in one movie, each with different subplots and genres. The magic part is how six different stories have the same four actresses.
This refreshing take on cinema jumps between genres like a spy thriller, musical, adventure, etc. Each tale has a classy start and no ending in perspective. It has an IMDb rating of 7.4/10 and is a true exploration of the wonders of fiction beyond limits. It amassed six awards with 14 nominations.
Tempestad (2016)
This story revolves around an emotional journey and has a subjective view on the most powerful emotion: fear. It features the story of two struggling women who are victims of Mexico's injustice law and are accused of corruption.
Their lives irreversibly transform in this unjust trial as they go through hell to survive the adversity. The director portrays fear as a sickness driving the next step of life. The feature has an IMDb rating of 7.8/10 and amassed 14 awards.
The Tiniest Place (2011)
This next powerful piece is a motivational pick that shows us how to rise, rebuild, and recreate the future after facing loss. The story talks about the aftermath of the 12-year civil war in El Salvador, which wiped off the village named Cinquera from existing.
When the village is nothing but ruins, a new civilization takes birth with newer homes, families, and futures. The people of Cinquera learned to live past the loss and look towards a brighter future. It has an IMDb rating of 7.8/10 and amassed 12 awards.
Birds of Passage (2018)
From the Academy-award-winning production team comes a story of power and loss. It was set in the marijuana bonanza when the drug business reached heights. It soon reached the vision of a man in Rapayet, Colombia, who gets into drug trafficking and soon has his family's support.
However, as things escalate into war in business, the family struggles to be the living contenders, sacrificing their morals and culture. This movie is a visual depiction of loyalty, greed, and change. This pick has an IMDb rating of 7.5/10 and amassed 31 accolades.
No (2012)
This next pick is a powerful story of rising beyond adversity and fighting for freedom. To stop the Chilean military dictator Augusto Pinochet from reigning Chile again, the advertising executive, Rene Saavedra, empowers a campaign against him. He, and his team plot out strategies for defeat, despite the limited resources and pressure from the supporters.
This epic powerplay against the government is a remarkable watch to stream. The feature has an IMDb rating of 7.4/10 and amassed 13 wins.
It All Started at the End (2015)
Our last pick is a documentary about Colombian artists who were true cinephiles. Their love for art transcends to passion as the group faces the chaos of the 70s and 80s and still produces features that go down in the history of Colombian cinema. It is an epic depiction of friendship, struggle, life, and love for cinema. It has an IMDb rating of 7.7/10.
Conclusion
Latin American movies provide entertainment that can touch your heart and shake your soul. Enjoy them alone to know the intricate meaning of the plot! Also check out, The Invisible Life of Euridice Gusmao.

Follow Sounds and Colours: Facebook / Twitter / Instagram / Mixcloud / Soundcloud / Bandcamp

Subscribe to the Sounds and Colours Newsletter for regular updates, news and competitions bringing the best of Latin American culture direct to your Inbox.
Share: