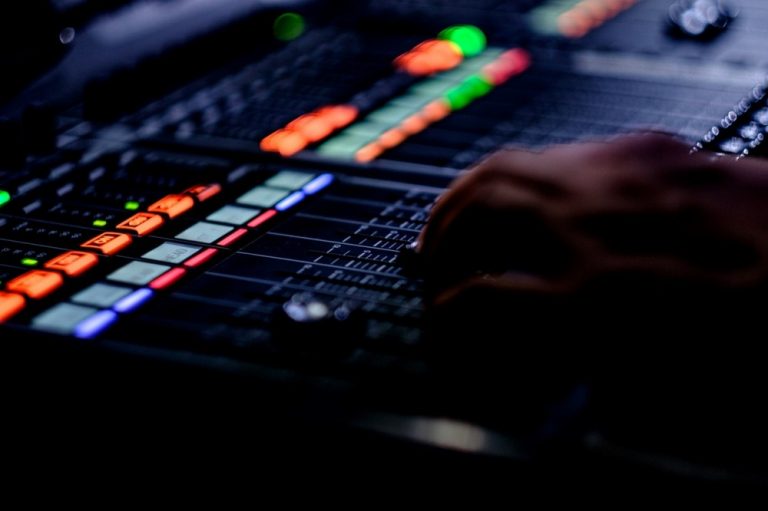 What is Cinematic Sound Effects Library?
07 May, 2021
Once upon a time, movies have to be shot in different countries to portray an environment, but the evolution of the movie industry has featured the use of some intuitive tools that help to connect with all kinds of audiences at a muchdeeper level, irrespective of their location.
Hollywood is known for using visual and audio elements to portray Latin America and other societies that are out of its purview. An example of this tool is the cinematic sound effect, and it's also common in the Latin America film industry.
Cinematic sounds, what are they?
Cinematic sound effects are a broad term that can encompass every type of sound effect that has ever been produced. To be more precise, it is a term that's used to describe sound effects used in movies, short films, documentary, indie films and any cinema production. A quick check on the number of sound effects that you hear in an average movie will help you to further understand the broad range in the category called "Cinematic sound effects."
What sound effects bring to Latin America Cinema?
The use of sound effects and the lack of it in specific scenes can help build poignancy or tensionneeded in most Latin America films. This effect is not just primary to films,it's no different in documentary and promotional videos.
Although promotional videos are short, it's imperative that you don't create a linear narrative within them. The universal aim of shooting a promotional video is to display a product or brand in an evocative and striking way, usually relying on creating visuals and sound effects.
Most visuals feature numerous dynamic and quick cuts that help to create a coherent narrative when properly merged and synchronized with the right side effects.
This is one of the importance of Cinematic sound to Latin America cinema; it helps to weave pieces of visuals together by evoking certain emotions and setting moods at a time the director wants the audience to feel those emotions, this is more important to Latin America soap operas that are shown to non-native speakers. Emotions from sound effects have something visceral about them, and a perfect blend with a highly captivating and immersive viewing experience.
Ways to use Cinematic sound effects in Latin America Cinema
There are numerous ways to source cinematic sounds for your movie creation, but the most efficient is sourcing ready-made sound effects that have top-notch quality.
So what ways can you get the sound effect for your visual content? Here are some ways to try:
1. Purchase ready sound effect
The most awesome feature with purchasing sound effects from online platforms is that they are ready to use. You don't have to convert, neither do you have to make any edits. This can be an advantage when you're making a low-budget film and you still want it to be top-notch.
Although it offers convenience, the sounds on the other hand are not unique and can be seen in other visual content. However, because of the humongous types of sound effects that are available on most platforms, that isn't much of an issue.
2. Use source audio to make unique sound effects
When referring to source audio or video, we're referring to high-grade recordings of weather, vehicles, or animals that are professionally made and suited for application in visuals.
Typically, you can't just drop source audio into a project the way it is. The reason is that it usually has a high sample rate, which can make the file size higher than it's needed.
3. Make your own sound effects
If you're not keen on using a recording made by a thirdparty, then you may want to record sound effects for your scenes. It gives you full control over your sound effects and even offers you the opportunity to make money when you license them to other creators. However, going through this route can be pretty expensive as you'll need some equipment and mastery of the musical equipment to successfully create a sound. A noteworthy benefit of this method is that it can give you total control over the sound effect you want to create, something you can also get by purchasing sound effects from a reputable platform with lots of sound effects in its library.
In Summary
Cinematic sound effects are essentially designed to connect with and tailor the emotions of their audience as desired. Sound effects are hugely popular in Latin America Cinema, and it has been seen in successful movies like the Brazilian film, Aquarius.

Follow Sounds and Colours: Facebook / Twitter / Instagram / Mixcloud / Soundcloud / Bandcamp

Subscribe to the Sounds and Colours Newsletter for regular updates, news and competitions bringing the best of Latin American culture direct to your Inbox.
Share: