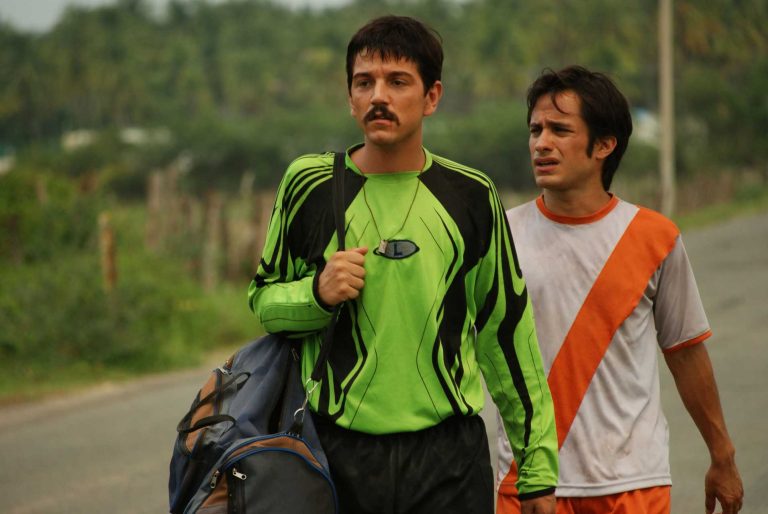 Which Are The Top Movies That Made Audiences Take Up Sports?
06 January, 2022
Sports are huge around the world, and this is certainly true of Latin America. But why is this? To begin with, sports are exciting to watch and fun to follow. In addition, they are a central part of life in Latin America and this makes them something we all like to chat about with friends.
Of course, sports are also popular to bet on and this also explains why so many people are interested in them. Even if you only bet occasionally, placing a wager on a game brings extra excitement and interest into what happens. If you do like to do this, remember to find the best odds first and maximize your potential returns. Betfred betting odds are some of the best around and this is a great place to start when hunting down the top places online to bet.
Sports are also well-loved in Latin America because of the many movies produced over the years, which show them in a positive light. This has helped persuade more people to take them up after watching these types of film. But what are some of the top movies that have gotten more people into sports?
Rudo y Cursi
When it comes to sports in Latin America, soccer is still the biggest around. One movie that has helped to maintain soccer's appeal and bring more people into it is 2008's Rudo y Cursi. Directed by Carlos Cuaron, it stars Diego Luna, Gael Garcia Bernal and Guillermo Francella.
A comedy-drama, the film tells the tale of two brothers who play soccer for their local village team, in the hope it will provide a way out of their life of working on banana plantations. One day, a talent scout from a major team in Mexico City arrives to sign them up – but it is not quite as simple as that! Perfectly showing how this sport can transform lives, it was a big hit.
Rocky
As with soccer, boxing is huge around Latin America and many people in the region have taken it up over time. It has also seen the world-class Latin American talent Julio Cesar Chavez go down as a legend of the sport. The first Rocky movie came out in 1976 but is still a classic that people watch to this day. It stars Sylvester Stallone as the titular character who is a decent but fairly low-level boxer in Philadelphia.
Over the course of the movie, we see Rocky get a once-in-a-lifetime shot at the world heavyweight championship and watch not only his unorthodox training program but also how the final bout unfolds. With superb performances from Stallone, and Carl Weathers as reigning champ Apollo Creed, this rags-to-riches story helped bring more people into boxing.
The Karate Kid
Although the 2010 remake with Jackie Chan was pretty decent, it is the iconic 1984 original Karate Kid that made people a lot more interested in the sport. Although Ralph Macchio puts in a great turn as lead character Daniel, this film really works due to Pat Morita's portrayal of Mr. Miyagi.
Miyagi starts out as the janitor who looks after the apartments where Daniel lives but we soon find out he is in fact a karate expert. With Daniel having just moved to the area and experiencing trouble with local bullies who go to the Cobra Kai dojo, Mr. Miyagi steps in to train him in self-defense. The final showdown is the stuff of film legend and a major reason why so many people enrolled in karate classes after seeing the movie.
Cool Runnings
If terms of inspirational sporting movies, Cool Runnings certainly made people feel energized to take up sports. Although based on the niche sport of bobsleigh, the overriding message of this film actually applies to any sport. It showed that you could compete in any event you wanted to – as long as you had belief, the right support and the right attitude.
Released in the late 1980s, Cool Runnings tells the story of the Jamaican bobsleigh team, whose dream is to compete at the 1988 Winter Olympics. Although they face many obstacles, they do not give up and eventually make it. Loosely based on a true story, this is a feel-good classic that made many people believe they could take up the sport of their dreams too.
Movies can help people get into sport
While fun films like Lina from Lima are always entertaining, there is no doubt that the right sporting movies can help people get active in real life. This is mainly down to the inspirational messages these films have and the positive light they show sports in. If you find yourself needing a little help to take up a new sport or exercise routine, any of the movies discussed here are worth watching.

Follow Sounds and Colours: Facebook / Twitter / Instagram / Mixcloud / Soundcloud / Bandcamp

Subscribe to the Sounds and Colours Newsletter for regular updates, news and competitions bringing the best of Latin American culture direct to your Inbox.
Share: