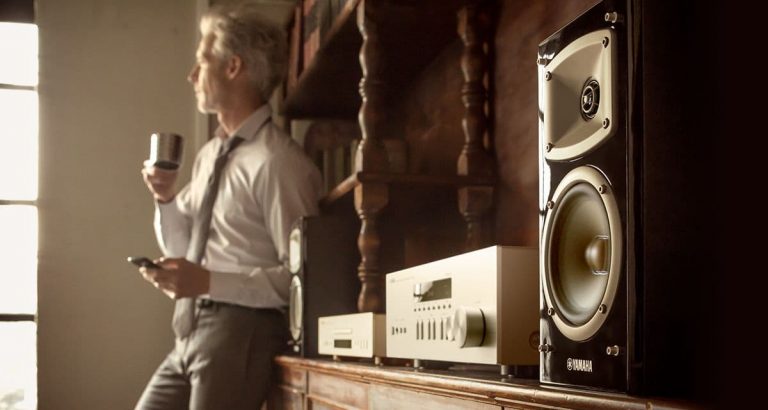 Setting up the Ultimate Home Entertainment System for Latin American Cinema
|

16 November, 2021

If you are a big fan of Latin-American or world music and cinema, then you will want to be able to enjoy it when you want, and in the best way possible.

Right now, there are some top-notch Latin American movies you need to watch, and having the right home set-up can make them even more enjoyable.

This short guide is designed not to help you pick the best brands, but to understand how to get the most out of your home entertainment system. There are some brand names mentioned but largely purchasing decisions will be down to your budget, and your own requirements.

Here though, are some ideas on how to best set up a home entertainment system for the best quality vision and audio experience.
How do you set up the best home entertainment system?
For anyone with an unlimited budget, hiring a consultant to come in and evaluate the home is no issue. They could then buy you Chronsonic XVX speakers for a mere $330,000 and all the other high-end components to go with it.
However, if you are dealing with a rather more modest budget, and just looking to enjoy a better quality audio and visual experience than you currently do, then there are other options.
Having a good home entertainment system isn't all about spending big sums of money, it is about knowing how to select the right choices for your home, and how to position them.
So, without further ado, here are some of the areas you will need to consider, and some ideas for optimizing them.
How to get the best TV for your room
There is a school of thought that you should get the biggest TV that you can afford when choosing this part of your entertainment system.
While many gadgets have gotten smaller as technology has advanced, TVs have just gotten bigger and with higher resolutions. However, you don't need the world's biggest TV ever to be able to fully enjoy your movie choices.
There is a way to select the best TV for your room, depending on your budget. The best recommendation for most normal sized rooms would be for a 4K TV. These televisions have a very useful feature that also helps you choose the right size for your home.
Whatever the size of a 4K TV is, that is also the recommended distance you should view from. So if you have a 65 inch TV, then you should sit 65 inches away from it. All you need to do before choosing a 4K TV is to measure your room and work out the best size for your viewing pleasure.
Streaming television and movies
You may already have your favorite streaming channel on subscription but there are ways to improve your choices. If you want to know how to have uninterrupted Netflix streaming in Latin America, then you are not alone.
Using a VPN will let you not only access foreign Netflix libraries when in any Latin American country, but you will also be able to join other overseas channels too.
This means your movie library will get substantially bigger.
Cast games and movies from your phone
With your new smart 4K TV, you should now have the ability to display anything on your phone to your now shiny new television.
You can use a wireless display adapter or simply plug your smartphone into the TV's HDMI port.
Now you are able to play all your mobile games on a big screen or watch any downloaded movies. You can also browse the internet this way which turns your TV into a home retail center.
Choosing the right speakers for your system
The single best way to improve the sound quality of any audio is through the speakers. No matter how good the cabling is and what precious metals are involved, if there aren't good speakers at the end of it, then it will all be for nothing.
One way you may want to consider getting the best out of your entertainment system, is to build your own speakers. Purchasing audio components from a supplier that ships to Latin American countries means that you can build your own speaker system.
If this seems daunting then there is a middle ground. DIY speaker sets allow you to purchase a kit that you can assemble yourself. They come with technical support and normally allow you to purchase quality speakers at a lower cost than the equivalent assembled versions. This way you get better speakers for less money. 
Get the best WiFi connection you can
If you are living in Uruguay then you may be lucky enough to enjoy the fastest internet speeds in Latin America. Conversely, if you are in Costa Rica you may find your Netflix and gaming experience somewhat disappointing at times.
To get the most out of your new home entertainment system, you need the best connection to the internet you can have. There are a number of ways that you can improve your existing system.
Make sure your router isn't blocked by walls or other obstructions
Secure your router so no one else is using data
Install ad-blockers
Remove auto-updates
Stop downloading at the same time you are streaming
These small changes can sometimes help to improve a WiFi connection. If they fail then shop around and compare all the network options in your country.
Set up surround sound
You will of course want to consider surround sound once you have built your new speakers and installed your TV. Knowing how to set up a 5.1 surround sound system will be a big key to you enjoying your favorite music and movies.
Bose, Sonos, Wharfedale, and more all make quality soundbars, and there are now many budget options that can still provide great quality audio.
Other considerations for your home entertainment system
Something you may want to consider for your new setup is your seating. While you may not have the room to install a home theater seating arrangement, you might want to upgrade your decade-old armchair.
A La-Z-boy recliner might be the key to you being fully immersed in your video and audio system. And while on the subject of audio, you may want to consider a DAC and a good amplifier. Installing quality equipment such as an SMSL amplifier might just be the finishing touch to taking your audio pleasure to new heights.
Amplifiers are there to take any sound produced by your system and then boost it so that you can enjoy it through your set of speakers. If you decide to build custom speakers then don't neglect the amplifier.
Summary
Building the best home entertainment system for you doesn't have to mean breaking the bank or spending thousands of dollars.
Improving what you already have may be as simple as connecting your smartphone to a big TV to enjoy games in high resolution. Or it could be fine-tuning your WiFi to receive faster internet speeds.
You could connect your games console to a 4K TV and some DIY speakers which could improve your online gaming experience no end. Or simply use a VPN to add other regions to expand on your Latin American streaming experience.

Follow Sounds and Colours: Facebook / Twitter / Instagram / Mixcloud / Soundcloud / Bandcamp

Subscribe to the Sounds and Colours Newsletter for regular updates, news and competitions bringing the best of Latin American culture direct to your Inbox.
Share: