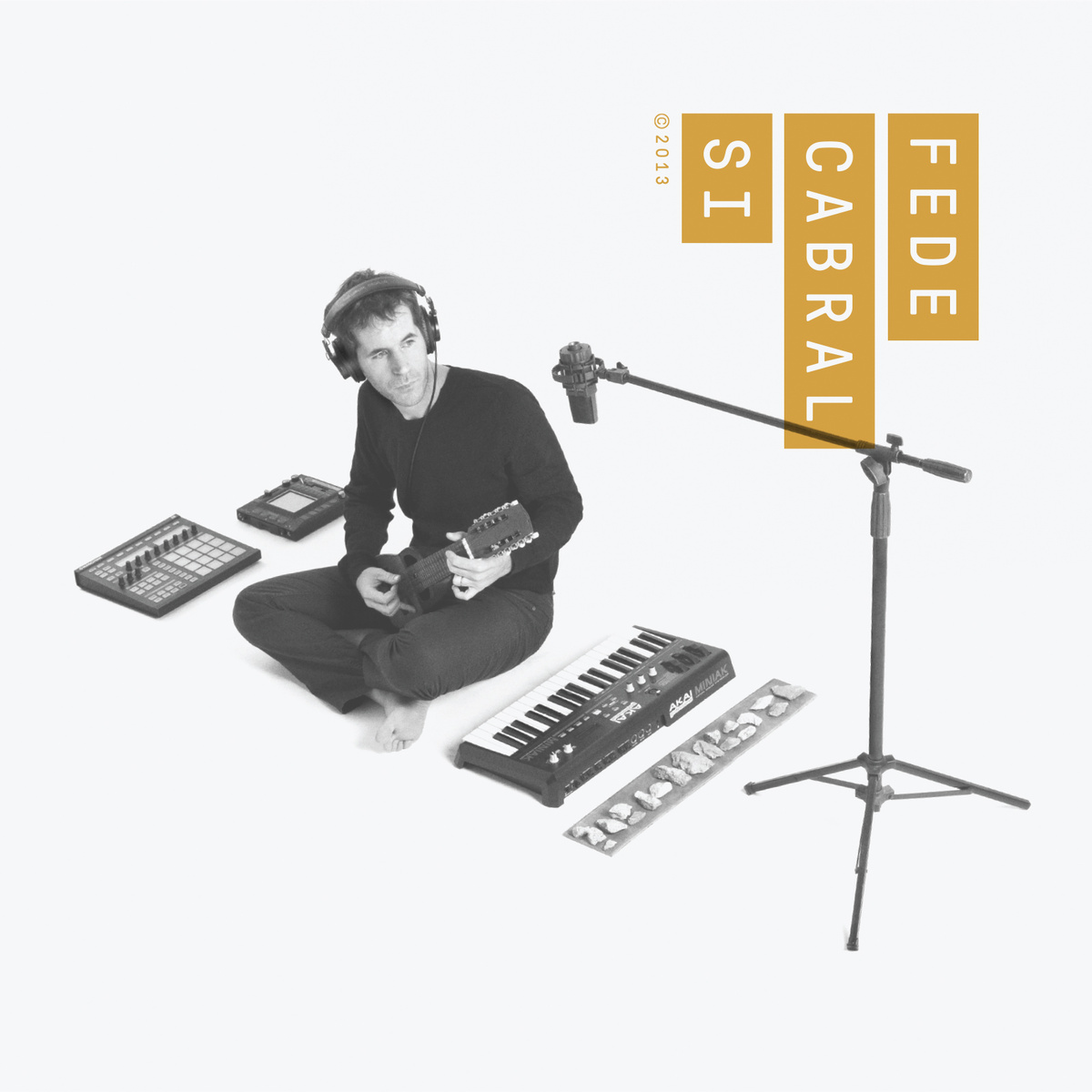 Fede Cabral's record Sí is definitely a pleaser for anyone with strong pop sensibilities. Like any good pop record it's short and sweet, with the first song, a charming, melodic and catchy tune called "Ahora No Lo Sé", setting up the playfulness of the record. As a South American pop junkie, this record was an easy album for me to get into. But despite being easily digestible Sí has, as its one flaw its commonplace sound.
After "Ahora No Lo Sé" takes you into the decisively pop, singer-songwriter genre, the next song, the also fun-loving "Please" moves the record more toward the earworm level that many good pop records enter. These first two tracks flow well into each other, and they establish an intimate yet melodic soundscape. But once you hit the third song, the more subtle "Ringo & Mía," the catchiness of the first two has worn off a little, and the album starts to sound a tad predictable, starting its descent into forgettable.
Many of the tracks on Sí feel like they're waiting to take flight. The first tracks are Cabral's takeoff, but after you reach "Ringo & Mía" you wonder if you are indeed getting closer to cruising altitude. This song, although perfectly fine and lovely, was a strange choice to follow "Please" because it's slightly less upbeat, and it is definitely more sombre than "Okinawa," one of the dancier tracks on the record. "Okinawa" is catchy, fun, and feels like Argentina's version of Voxtrot. It makes you want to jump up and down and for a second, it feels like the record has begun to really soar.
But then the record stalls, and not because the songs after "Okinawa" are not delightful, or fun, or melodic. It just merely starts to sound like a million other pop records. Nowadays, with so many pop albums, pop artists and pop music all around us, an album's replay value becomes its currency. Wanting to play it over and over again is what makes a pop record stand out, and right now, the Southern Cone has become the birthplace of some of the most replay-friendly pop in this hemisphere. With so many interesting Chilean and Venezuelan artists pushing pop's playful boundaries, Cabral's Sí ends up getting lost in the mix. It's missing the intimate lyricism of Ulises Hadjis, the erratic, 80s infused dance beats of Adrianigual and the pushing of pop boundaries that Astro do so well. The song "Frida" is fine, but that's the issue. Like the rest of Sí, it's just fine. The whole time this record is feeling like it's going to be extraordinary and just does not get there. "Curry" tries to take you inside Cabral's apartment, but it's missing the fun DIY feel of CLDSCP so it feels like it should be more intimate than what it is.
There is no song that made me want to skip forward (except maybe for "Telescopio," which just seems so oddly out of place in the album) and in fact, my favorite track, "Solo Quiero Bailar Con Vos," which comes right after, is the only one I found myself returning to over and over again. You can hear the Los Amigos Invisibles funk influence as well as that Southern Cone pop that we've all come to know and love (think Campo meets a little splash of Alex Anwandter). And that's what's frustrating about this record: I kept wanting to fall in love with it, but I just couldn't. I kept wanting to decisively hate it, but I just couldn't. I stand in pop limbo with this record, thinking that it's OK, and that sure, I might play it again, but I also might not. One thing is for sure though, it's a good basis for Fede Cabral's solo work. He clearly knows how to make technically sound pop. Now it's just a matter of honing down what he's trying to say musically and to not be afraid to let it soar into the skies.
You can listen to Sí at fedecabral.bandcamp.com and buy it from iTunes

Follow Sounds and Colours: Facebook / Twitter / Instagram / Mixcloud / Soundcloud / Bandcamp

Subscribe to the Sounds and Colours Newsletter for regular updates, news and competitions bringing the best of Latin American culture direct to your Inbox.
Share: