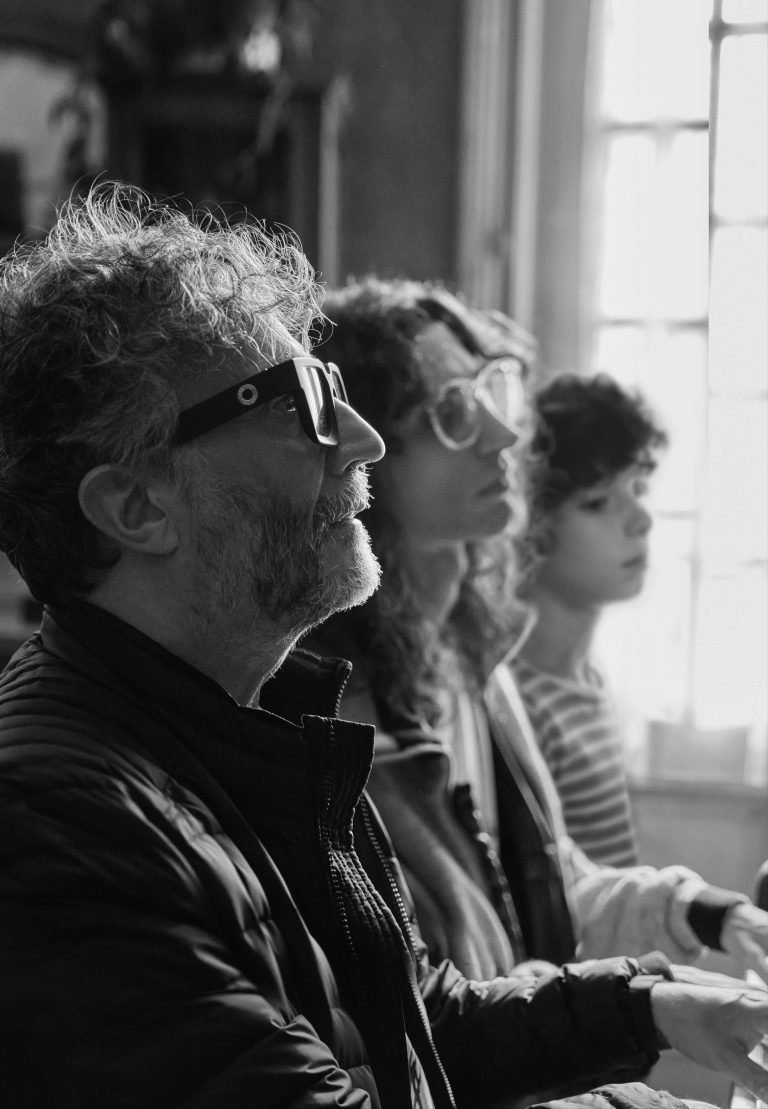 Photo credit: Netflix
'Love After Music': New Netflix Series Chronicles Life Of Argentine Rock Icon Fito Paez
04 August, 2023
Fito Paez's songs are part of the popular Argentine repertoire. 'Dale alegría a mi corazón' , 'Un vestido y un amor' or 'Cable a tierra' -to mention just three from an extensive list- have become true anthems. Several generations of Argentines know him and have listened to his songs. El amor después del amor (Love After Love) an album released in 1992 and considered the best-selling record in the history of Argentine rock music, is ingrained in the cultural imagination, and even young people who were not born during that time -and in fact were born many years later- know the lyrics to many of his songs. Fito represents a bit of all of us, and we all see ourselves a little in him.
What makes Fito's music so special for Argentinians? I once heard a journalist on television say something like the lyrics of his songs are part of the collective unconscious of our society. Like many artists in the National Rock genre -such as Charly García or Luis Alberto Spinetta, for example- the lyrics of his songs talk about love, politics, anger, joy, and they speak in a language that belongs to us, that identifies us, with our own slang. Argentine Rock music also has elements of the melancholy of tango, the joy of candombe, and the rhythms of folk music that distinguish it from other rock genres around the world. Songs like 'Giros' or 'Detrás del muro de los lamentos' -for example- could only have been created on the shores of the Río de la Plata: suena un bandonéon / parece el de otro tipo pero soy yo / que sigo caminando igual / silbando un tango / silbando un tango oxidado…
That is why the recently released Netflix series 'El amor después del amor' (Love After Music, Netflix, 2023), based on the memoirs of the Argentine singer and produced under his supervision, has not gone unnoticed. It has even caused a stir in the rock scene. Local artists like León Gieco have expressed their excitement about it and dedicated space on their social media to talk about the series. And rightfully so. The series covers the story of Fito Paez, from his birth in Rosario, the death of his mother when he was a baby, his time as a member of the troubadour movement in Rosario, his first concert at the Ferrocarril Oeste stadium for the Buenos Aires audience, his role as a keyboardist in Charly García's band, his first solo album, the death of his father, the murder of his aunts, the decline, and ultimately, his consecration at the Estadio Vélez Sarsfield. Intertwined with the idol's personal and artistic experiences is Argentina's violent and turbulent political and social history.
The performances of the main actors are outstanding: Ivan Hochman bears a striking physical resemblance and meticulously studied Fito's gestures, not to mention Micaela Riera, who portrays the talented singer Fabiana Cantilo, Fito's companion for many years. The cast delivers a memorable performance, especially Martín Campilongo as Rodolfo Páez and Julián Kartún, who portrays Luis Alberto Spinetta. Together, the character portrayals, the recreation of the era, and, of course, the emotional experience of listening to the songs that are the soundtrack of our own lives make this series a must-watch, not only for fans. Fito's story is one of tragedy and some failures, but above all, it is the story of the visceral energy of a unique artist.
'El amor después del amor' (Love After Music) is available to watch on Netflix

Follow Sounds and Colours: Facebook / Twitter / Instagram / Mixcloud / Soundcloud / Bandcamp

Subscribe to the Sounds and Colours Newsletter for regular updates, news and competitions bringing the best of Latin American culture direct to your Inbox.
Share: