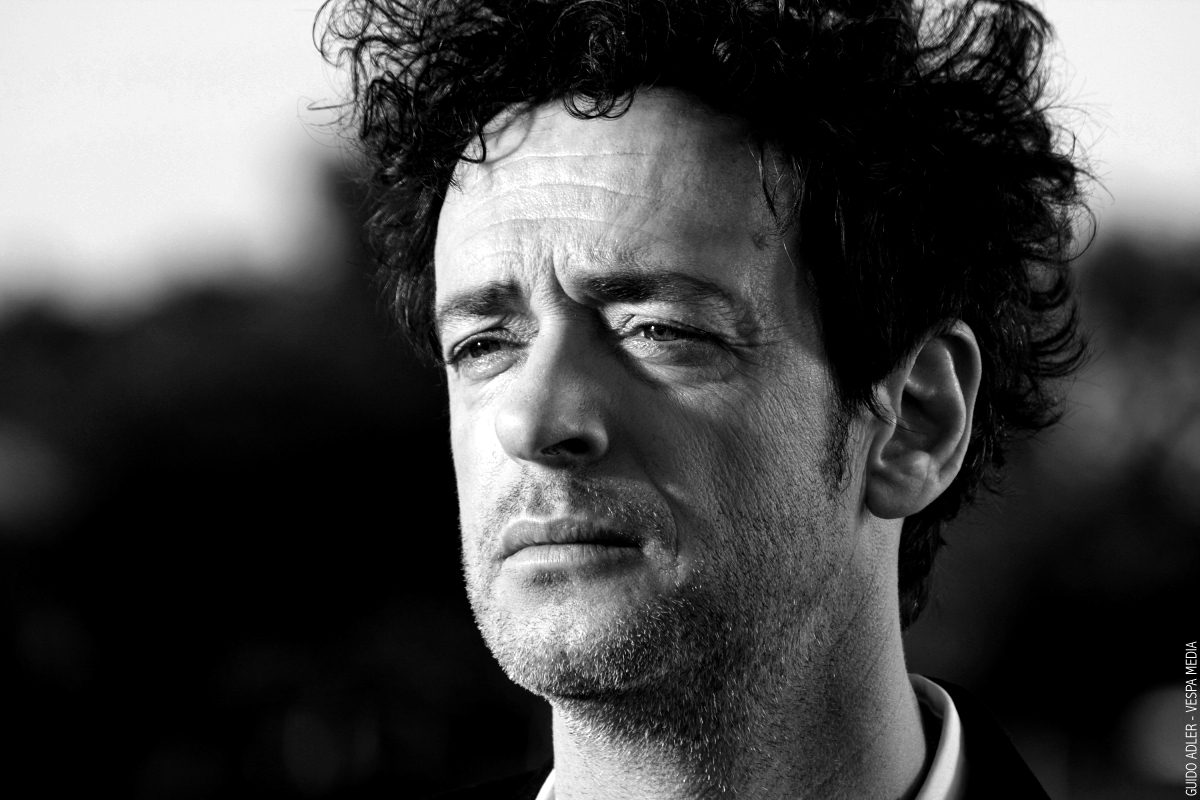 Remembering Gustavo Cerati 1959-2014
05 September, 2014
Gustavo who? That was my reaction when someone told me that Cerati had suffered a stroke and was in a coma. It was May 2010, and I'd moved to Chile two months earlier. The news that the Soda Stereo frontman had collapsed shortly after coming off stage in Venezuela was met with dismay. Cerati wasn't just a singer, they told me, he was a cultural icon, a genius. For a certain generation, Cerati's music was synonymous with who they were, classic songs drenched in nostalgia for distant summers, youthful romances and rebellious teenage phases. Memories and Cerati were invariably interwoven, his music providing the soundtrack to all of life's stages.
The prognostic wasn't good: Cerati was in a vegetative state with little hope of recovery. I could understand people's sadness. Many years earlier, Kurt Cobain's suicide had struck my long-haired adolescent frame with the force of a train. But I didn't actually know who Cerati was. In spite of being the singer of Argentina and Latin America's most popular rock band, Gustavo Cerati was a largely-unknown entity in the English-speaking world due to the mainstream's distaste for anything that isn't packaged and branded correctly (although, if I may say so, my own ignorance of the band was more connected to a lack of interest in stadium rock than the Spanish language). Yesterday, Cerati finally slipped away after four years in a coma, sparking widespread mourning but also a sense of release. A hero must be allowed to die with dignity. He is gone but his memory remains, and neither Cerati nor his family need suffer any longer.
It is hard to overemphasise the importance of Cerati in South America. He is, and will remain, up there with the best of them. Imagine if Mick Jagger had been twenty years younger or if Bono had never disappeared up his own arsehole. Cerati is a rock star to rival either of them. His music had a cross-cultural appeal, beloved of taxi drivers, hipsters and housewives alike. Songs which I'd never heard before setting foot in South America are now forever engrained in my consciousness. From time to time, the opening bars to a Soda Stereo song will cause me to do a double-take: is this a song I've only known a few years or has it been with me my whole life?
Soda Stereo formed in Buenos Aires in 1984. Cerati was the brains behind the outfit, the singer, the guitarist, the chief songwriter. He was joined by Héctor 'Zeta' Bosio on bass and Charly Alberti on drums. They released their self-titled debut album in December '84 and went on to release another six over the next eleven years. They split up in 1997, as Cerati enjoyed sustained success as a solo artist, before reforming again in 2007. The subsequent Me Verás Volver tour was the largest in Latin American music history, with over a million tickets sold as Soda Stereo broke records for the largest concerts ever seen in Colombia, Ecuador, Chile, Peru and Panama. You could say that the decision to get back together was a popular among fans.
Cerati's death now dominates newspaper front pages across the Spanish-speaking world.  When the news was announced, legions of fans descended on the clinic where the singer lay motionless for the last four years of a life that, in truth, had ended in May 2010. The president sent her condolences. Hundreds of people followed the hearse that transported his body through the heart of Buenos Aires, his home city which had been a profound influence, and a stirring romantic presence, throughout his music. And all over Latin America and beyond, songs such as 'En la Ciudad de la Furia', 'La Música Ligera' and, fittingly, 'Adios' resonated louder than ever. Goodbye, Cerati.
Here are a few of our favourite songs to remember Gustavo Cerati. Feel free to add your own below.
En la Ciudad de La Furia
Te Llevo para que Me Lleves
Te para Tres
La Música Ligera
Adios

Follow Sounds and Colours: Facebook / Twitter / Instagram / Mixcloud / Soundcloud / Bandcamp

Subscribe to the Sounds and Colours Newsletter for regular updates, news and competitions bringing the best of Latin American culture direct to your Inbox.
Share: