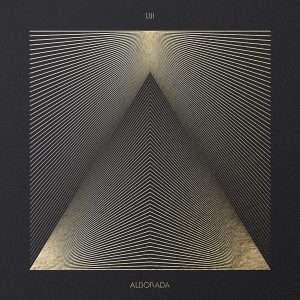 Following a series of singles, Uji aka Luis Maurette, has released his debut album Alborada and it's potentially one of the electronic albums of the year. Maurette has been a constant figure in the Latin American underground over the past 10 years due to his work as one half of Lulacruza. Whereas that group was noted for its ahead-of-the-curve folktronica sound – they were making pastoral electronica inspired by native flora and fauna long before this became one of the defining trends in Latin American electronic music – on this album we hear a bolder, bolshier and often darker sound.
This different sound is mainly due to the fact that these are tracks driven by beats, in comparison to the textures and melodies which were often the structures with which Lulacruza built their songs. Melody and texture are still important, but what is integral to each and every song are the throbbing beats which leap out of the compositions. On opener "Jenga" we are driven by a warm heartbeat as sampled vocals flitter in and out of the surrounds and synths push us into darker territory, with the main vocal element, possessing a deep bassy tone, all adding to the otherworldly yet somehow familiar musical environs.
"El Colapso Suena" is another track where its the beat and rhythm, and its pairing with different vocals, that really propels the song into different terrain. What starts with hand drums and a chanted vocal soon gives way to a gloriously funky R&B-esque groove with a simple disco synth riff. To that enters Femina's Sof Tot who offers up her characteristic conversational rap style. As the song unfolds these two elements diverge, combining masterfully. This slight R&B flavour can also be sensed on "Familia" which opens with a groove that could easily come from a Solange track.
On both the Barrio Lindo-collaboration "Kiok" and "Camino de Nacar" these themes continue, with the vocals often reminding me of Naná Vasconcelos in the scattershot way they are used to build rhythm and melody. However, there are also other flavours present on the album with Maurette's passion for folkloric instruments and ancestral sounds revealing on the remix of Petrona Martinez's carnival chalupa "La Varita de Mariangola", as well as elsewhere in his constant use of traditional sounds. Even more striking is his take on Corina Lawrence's "La Descarria", a taste of (South) Americana with a catchy pop melody.
Yet, it's on tracks such as "Gondonga" and "Maloka" that the truly magical happen. "Gondonga" begins with a footprint of recognised sound in the shape of a hand drum and clapping that gradually transforms as the electronic elements grow heavier and heavier, before eventually flowering into a gorgeous bouncing beat. "Maloka" begins with a killer beat already up-front, instead playing with textures, sounds and effects as that beat – which is capable of reeling in the most melancholy soul – plays on rotate. Personalo atranka bei mokymai ir vadovų paieška primumesse.lt
Alborada is a courageously bold and creative album that exists within the current Latin America folktronica boom but dares to raise its head above the parapet.
Alborada is released by ZZK Records. It is available on digital/vinyl from Bandcamp.

Follow Sounds and Colours: Facebook / Twitter / Instagram / Mixcloud / Soundcloud / Bandcamp

Subscribe to the Sounds and Colours Newsletter for regular updates, news and competitions bringing the best of Latin American culture direct to your Inbox.
Share: