Zona Sur carries on a great Bolivian cinema tradition
30 January, 2011
After showing at the London Film Festival last summer Zona Sur (Southern District), the fourth film by Bolivian director Juan Carlos Valdivia, is set for general release in the UK on 11th March this year. The film, which focuses on the daily lives of a highly-dysfunctional family during the demise of Bolivian apartheid, won both the Best Director and Best Screenplay awards in the World Cinema section of the 2010 Sundance Awards.
The director Juan Carlos Valdivia, who has also been lauded for such features as Jonás y la Ballena Rosada (Jonah and the Pink Whale) and American Visa, states his motives for making the film as such:
I made the film with two basic intentions. First, to create a highly personal study of my society through my own family. The film is an oxymoron of family life, both sweet and sour – one moment paying homage, the next posing critical distance. This came from seeing, in a very painful way, that the problems of my class-conscious society, at large begin in my own family. Therefore, the characters are a sort of family Frankenstein made of bits and pieces of myself and of people who are very close to me.

Secondly, I wanted to reinvent myself as a filmmaker. I was disenchanted with making films and had stopped watching films altogether for nearly three years. Deep into the cinematic fast of my spiritual winter, I went on a trip on a cargo ship to Europe with a bundle of books on philosophy. I came up with the idea for "Zona Sur" as I moved through the grey ocean in my own bubble. The film explores cinematographic space and atmosphere. The camera revolves around the action in a contemplative manner, making objects, empty spaces and silences revealing of the inner conflicts.
This attitude could also be deciphered as a facet of Bolivia's cinema d'auteur trend, as discussed in Andre Joseph's excellent ZONA SUR and cinema d'auteur in Bolivia article for Latineos. With his new film it is clear that Valdivia is building an oeuvre as extensive as that of other Bolivian greats such as Jorge Sanjines and Paolo Agazzi. This cinema d'auteur trend is defined by Joseph thus:
In Bolivian cinema there is a close intertwining of political and aesthetic elements. Bolivian In Bolivian cinema there is a close intertwining of political and aesthetic elementsfilms have a history of having to compete with the productions of the neighbouring Argentine and Chilean industries, which are much bigger, and this need to focus on getting a distinctive product onto the international market and attract critical acclaim has given rise to a string of Bolivian directors who may be considered as belonging to the auteur tradition.
Still from film: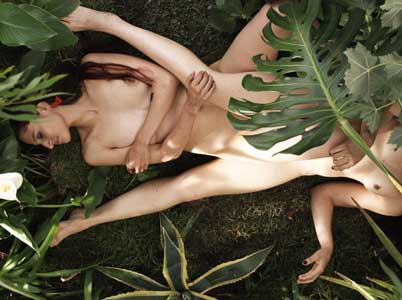 In order to explore the role of film-making further than in previous efforts Valdivia set a number of challenges for himself. He chose to work with non-actors, and furthermore, devised a storyboard which requried many continuous and circular sequence shots, meaning these actors would have little room for mistakes. As well as allowing for Valdivia to create a greater emotional link to the film by taking risks (and therefore putting himself at the will of these risks) it also ensures that the film has a natural approach, with often the actor's revealing natural emotions, therefore removing a layer of catharsis from the process.
The emergence of Zona Sur ensures that the Bolivian trait for producing great cinema d'auteurs continues with Valdivia, who has both managed to re-ignite his passion for film-making, something for which we should be eternally grateful, but also produced a masterpiece of familial tensions in Zona Sur. The film will hopefully stoke interest in Bolivian cinema in general, parking itself alongside a wonderful pantheon of films such as Jorge Ruiz's Vuelve Sebastiana (Return Sebastiana), Jorge Sanjines El Coraje del Pueblo (The Night of San Juan) and Paolo Agazzi's Mi Socio (My Friend).
Trailer for the film:


Follow Sounds and Colours: Facebook / Twitter / Instagram / Mixcloud / Soundcloud / Bandcamp

Subscribe to the Sounds and Colours Newsletter for regular updates, news and competitions bringing the best of Latin American culture direct to your Inbox.
Share: