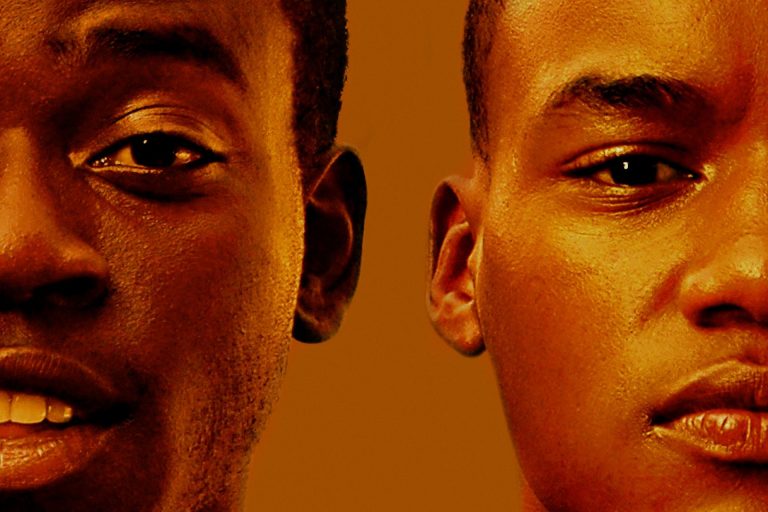 Cine Stat Tv channels
10 Best Films Set In Rio de Janeiro
17 November, 2016
Rio de Janeiro is notorious for having one of the highest levels of social inequality on earth. A city of dramatic contradictions – it's glamorous but ugly, passionate but angry, tranquil but dangerous. While beauty radiates from its tropical landscape and the gorgeous women of Rio's upper-class beach posts below; terror, darkness and gunshots rule the neighbouring slums above. The Brazilian film legacy is renowned for bringing the harsh realities of poverty-stricken urban life to a global audience, but Rio is much more than that. This list offers a collection of films that represent the city's diversity but comes with a warning: danger ahead.
City of God (Cidade de Deus; 2002)
Far from holy, City of God is a Brazilian film and a multi-award winning international phenomenon; famed for its brutal chronicle of crime and drug trafficking in one of Rio de Janeiro's most dangerous suburbs. By following the totally different paths of two crime lords, directors Fernando Meirelles and Katia Lund offer an intense glimpse into both the internal and physical war favelhotas (residents of the slum) face between morality and survival.
Central Station (Central do Brasil; 1998)
Walter Salles' multi-award winning and Oscar-nominated feature Central Station is a hard-edged film about a former school teacher who writes letters for illiterate people and a young boy in search of his father. When hope is almost lost, destiny finds them and guides them on an exploratory journey of self-discovery.
Four Days in September (O Que É Isso, Companheiro?;1997)
Directed by Bruno Barreto, Four Days in September is a gruelling expose of the Brazilian dictatorship in 1969. Based on a true story, two friends, Fernando and Cesar join the terrorist group MR8 in order to fight the military junta. A must see for anyone interested in Latin American socio-political history.
That Man from Rio (L'homme de Rio; 1964)
Part of the Cohen Film Collection, That Man from Rio is a fun, stylish pre-James Bond flick starring Jean-Paul Belmond. With Rio's shimmering golden beaches and cinematic mountains as its backdrop, Philippe de Broca's feature depicts the adventures of a young man who goes on a mission to rescue his fiancé who has been abducted by thieves. Amazingly, Belmondo did all of his own death-defying stunt work.
Rio, I Love You (Rio, EuTeAmo; 2014)
The third of the 'Cities of Love' trilogy, this collaborative film explores the diverse stories of love and passion that ooze from the fascinatingly different neighbourhoods of Rio de Janeiro, proving that love can be found on every corner in this hedonistic heartland.
Favela Rising (2005)
Transforming rage into rhythm, Matt Mochary and Jeff Zimbalists' film, Favela Rising, documents a community activist who leads a cultural movement known as afro-reggae.
Elite Squad (Tropa de Elite; 2007)
Another hugely successful multi-award winning Brazilian film, director José Padilha uncovers the shocking web of corruption and ruthless violence of the BOPE (Brazilian parliamentary police) by exposing how the police accepted periodic bribes from the Rio drug lords in the late 90s that paid for freedom. Based largely on true events that date back less than two decades, this is a story the world needs to know.
Dzi Croquettes (2009)
Raphael Alvarez's and Tatiana Issa's documentary is a chronicle of the Brazilian theatre group Dzi Croquettes, who under Brazil's brutal dictatorship, laid the groundwork for gay rights in the 1970s and changed theatre and dance language for an entire generation.
Waste Land (2010)
With Moby's music resonating throughout, this award-winning documentary couldn't have been anything but an inspiring, profoundly moving crowd-pleaser. Directed by Lucy Walker, Waste Land highlights the transformative power of art by chronicling the altruistic act of top-selling contemporary artist Vik Muniz who takes us on an emotional journey from the world's largest landfill, Jardim Gramacho, on Rio de Janeiro's edges, to the height of international art fame.
City of Men (Cidade dos Homens; 2007)
Following the international success of City of God, City of Men is a Brazilian film directed by Paulo Morelli that tells the tale of two 18 year old best friends who come to terms with the truth about their deceased fathers, a truth that will be the ultimate test of their friendship.

Follow Sounds and Colours: Facebook / Twitter / Instagram / Mixcloud / Soundcloud / Bandcamp

Subscribe to the Sounds and Colours Newsletter for regular updates, news and competitions bringing the best of Latin American culture direct to your Inbox.
Share: