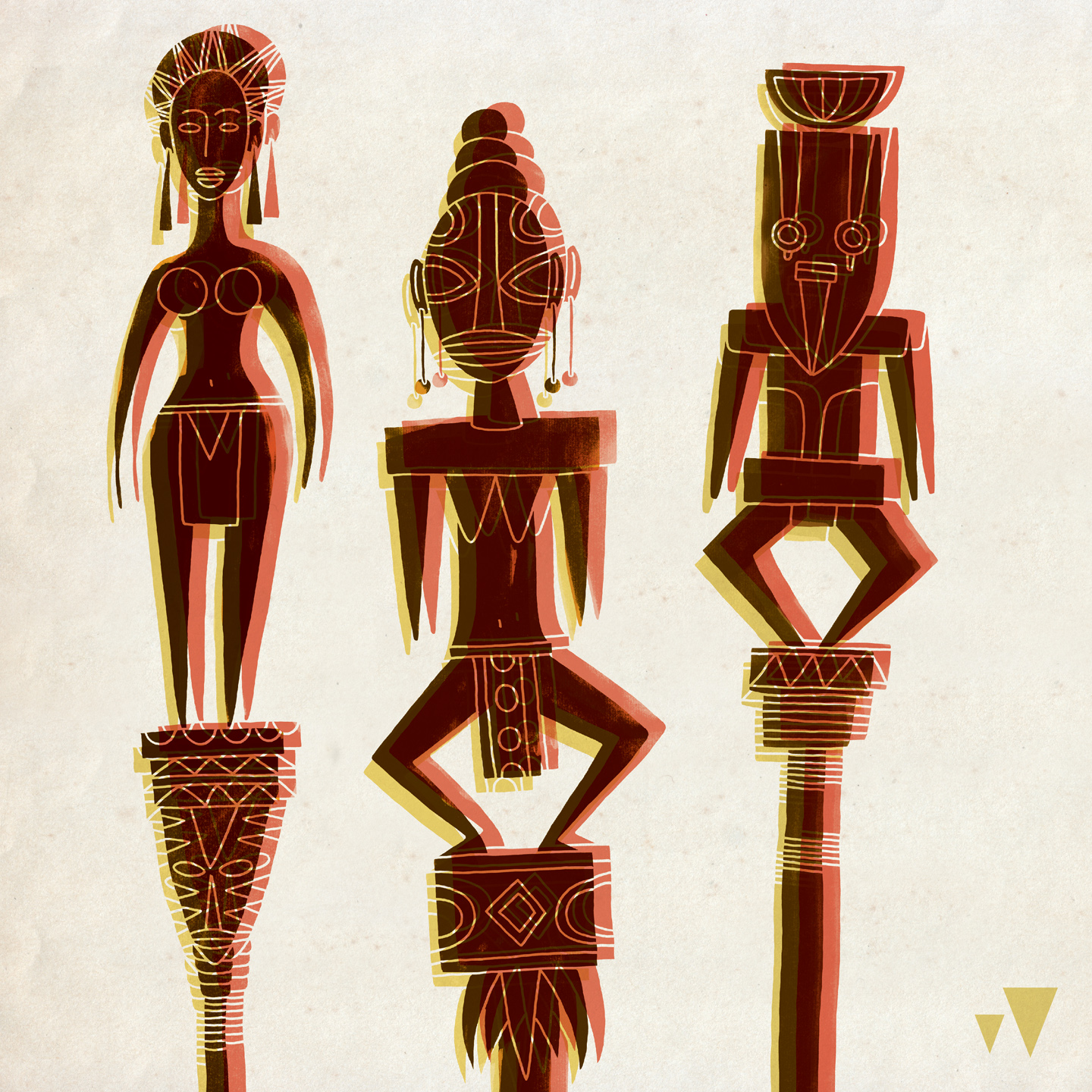 Even if the São Paulo bairro of Bixiga was almost entirely colonized by Italian migrants more than one hundred years ago, today that influence is clear only when reading the surnames of its inhabitants and eating out in one of its delightful restaurants. Culturally, it is indeed another pair of shoes, because the central borough of the Brazilian city is dotted with venues, cultural centres and shops able to give life to one of the most exciting and diverse artistic panoramas in Brazil.
Bixiga, as the name suggests, is also the inspiration for a project born five years ago called Bixiga 70, which has rapidly become an embodiment of the musical dynamism of the area. Earlier this year, the band, which added a distinctive 70 to its name recalling the outstanding band of Fela Kuti, Africa 70, but also the house number where they used to live, has released its third LP and demonstrated that the link between Brazil and West Africa is possibly even stronger than the one with Europe.
In truth, the 10-piece collective represents the most African-oriented aspects of the paulista music scene, drawing from afrobeat, funk and jazz, Afro-Brazilian spiritual imaginary, but also from their own country's and South America's traditional repertoires, reviving styles like carimbó, candomblé, samba, salsa, cumbia…
To refine the atmosphere, the musicians also decided to give their productions some electronic and psychedelic atmosphere, and reggae upbeat mood. The result has always been an irresistible rhythmic blast characterized by determined percussions, overwhelming beats, frequent turnovers between solos, improvisations and ensemble music and haunting melodies.
However, if their previous efforts served to make their name known, it's with their most recent work that Bixiga 70 finally shows itself to be more than a young and up-and-coming act. III is the proof that the ensemble has effectively become aware and confident in its own abilities.
Bixiga 70's sound has become more cohesive, dynamic and smoother, while its grooves are still addictive, today as they were five years ago. Opening track "Ventani" is truly a bee in a bonnet, which thanks to its catchy harmonic line quickly seduces the listeners' ears.
[soundcloud url="https://api.soundcloud.com/tracks/223955917″ params="auto_play=false&hide_related=false&show_comments=true&show_user=true&show_reposts=false&visual=true" width="100%" height="450″ iframe="true" /]
From the beginning of the album, the band's tribute to its own traditional dance music is glaring. The characteristic carimbó vibes shake the first minutes of the song, but the following tunes are defined by more exotic influences and references. Even if afrobeat plays the lion's share, Bixiga 70 musicians love to travel across the South Atlantic Ocean and explore its shores.
"Niran" fluently moves with authentic Northern Brazil rhythms and adds Western Africa brass explosions to give life to a tempestuous funk. While "100% 13" is a mellower tune dressed up in jazzy clothes, which also hides some Northern Africa scents. The fourth track of the album is arguably one of the finest examples of songwriting that Bixiga 70 has ever shown. "Di Dancer" fully expresses the ensemble's creativity through an uninterrupted rhythmic succession on a recurring melodic theme that would make Fela Kuti jealous.
Along the 45 minutes of III, Bixiga 70 reveal a remarkable cohesiveness, a unique feature for such a large ensemble. Their musical communion is essentially absolute and can be easily pointed as the reason why their sound is so overwhelming and passionate. That is also why tracks like "Lembe" and "Mil Vidas", turn out as a whole, colourful but at the same time unpredictable amalgam of paces and rhythms.
It's not a cinch to stand out in the impressive Brazilian music scene, but Bixiga 70 have today become an easily recognisable expression, which not simply distinguish themselves but are also able to enrich the scene.
III is available from Amazon UK, Amazon US and iTunes

Follow Sounds and Colours: Facebook / Twitter / Instagram / Mixcloud / Soundcloud / Bandcamp

Subscribe to the Sounds and Colours Newsletter for regular updates, news and competitions bringing the best of Latin American culture direct to your Inbox.
Share: