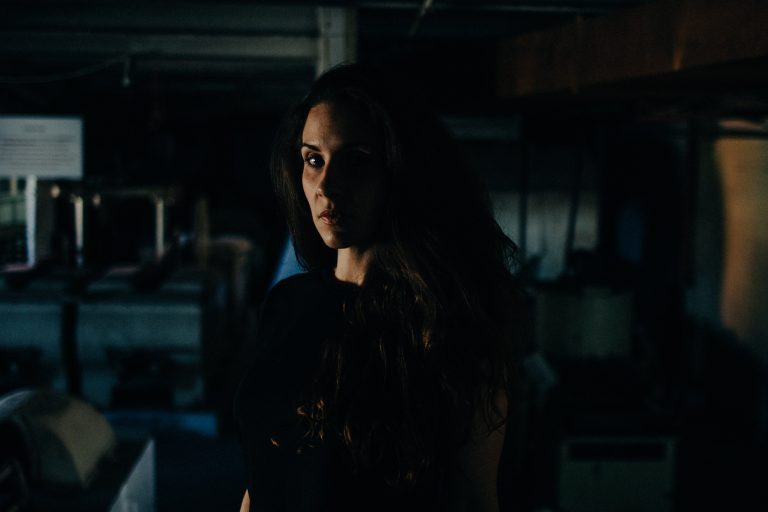 Brazilian Wax #5
27 January, 2021
January's a slow month for music at the best of times – and these, most certainly are not those. In the UK, indulging in the self-deceiving ceremony of resolutions and better tomorrows, we hauled ourselves across the line into 2021 in front of Jools Holland's Hootenanny, and straight into Lockdown Mk III, carrying with us a more fatal strain of the virus. For Brazil, meanwhile, the new year brought a rampant second wave, which has been likened to a medieval plague. In the face the current crisis, exacerbated by Jair Bolsonaro's incompetent leadership (which has seen Brazil's vaccination programme drastically fall behind those elsewhere), Brazil's relative musical dearth this January is both expected and hardly something to bemoan. While quiet, though, between December and the first few weeks of the new year, a handful of impressive releases have offered bright moments of respite, proffering spaces for escapism, comfort and excitement just as we need them most.
Full-Length Albums
HIGHLIGHT
Rafael Martini – Vórtice (ESTÚDIO304)
Rafael Martini's 2020 magnum opus is aptly titled. To enter his extensive Vórtice, which translates to "Vortex", is to catapult yourself into an eddying space-time that drips with the treacle-like synthesisers, the sprawling solos and the mind-expanding grandeur of 1970s fusion music. The 47-minute masterwork, which traverses 1960s bossa nova and traditional piano-trio settings, before stretching out towards prog-rock and Return To Forever jazz fusion, finds its centre-point in a majestic version of Led Zeppelin's "The Rain Song" – originally released in 1973, the same year that Chick Corea, Stanley Clarke, Joe Farrell and Brazil's jazz-fusion power couple Airto Moreira and Flora Purim released their tour de force, Light As A Feather.
It's from this fertile musical soil, that the germ of Vórtice begins blossoming. In 2013, the trio – Yuri Vellasco (Drums), Pedro Santana (Bass) and Martini (Keys) – started performing together with a repertoire of Pink Floyd, Black Sabbath and Led Zeppelin as a base for the building of free jazz experimentation. Next, over a week in 2016, they came together to record much of this album, before Martini partook in "time tunnel" exploration, re-visiting the Vórtice sessions over the next four years and meticulously adding layers of synths, vocals and pedals to expand the already maximalist sound.
It's one such layer that begins the album. A flanger- and gain-laden synthesiser writhes beneath airy falsetto on the eponymous opener. Sheets of frenetic drums and mirroring synths build and swell, propelling the piece towards frenzied bursts and then drawing back for meditative spells. It's clear that the album title identifies more than Martini's taste for musical time-travel. Indeed, the frequently looping melodic motifs, and the dynamic layers which spin towards tranquil, meditative centres, are structurally vortex-shaped.
Another short, cycled motif introduces "Dobrado Atemporal", before being taken over by a bright Fender Rhodes which evokes the Return To Forever sound-world. Pulling captivating melodies out of the spaces between modal changes, Martini's soloing is slick and lyrical – adjectives that can be attributed to his playing throughout. On the contemplative re-interpretation of Jobim's "Meditação" ("Meditation"), Martini delicately switches between melodic right-hand lines and scalic runs that span the breadth of the grand piano. Engaged in the latter, Martini's soloing shimmers with the twinkling majesty of an Errol Garner improvisation, making "Meditação" an album highlight. Adapting the bossa nova standard, the trio take Jobim's title literally, underpinning the piece with a transcendental "om sound" built from the shimmering harmonics of Martini's electric keys. Underpinned by a pensive bass which walks in sixths throughout the piece, the trio uncover a new darkness to Jobim's brooding love-song.
Martini's trio finds exceptional depth on their Zeppelin cover, as well. With shimmering harmonics jumping out from Vellsaco's bowed double bass, and broken chords trickling from Martini's grand piano, Led Zeppelin's "The Rain Song" begins with the sweeping grandeur of a Kamasi Washington epic. Achieving the theatricality of Zeppelin's original without the cinema strings, the band set an impressively intense, measured mood, tilting from a crawling ballad ever-closer to a gear shift that sees the piece soar into a rock 'n' roll romp. It's a rapturous moment, and one that epitomises this album. At its centre, Vórtice is bewitchingly calm, introspective and majestic. But it is most beguiling when it spins and swirls towards moments of giddy euphoria.
Alaíde Costa & José Miguel Wisnik – O Anel: Alaíde Costa Canta José Miguel Wisnik (Selo Sesc)
Spot-lit and solo, as if unaccompanied under the soft lights of an intimate jazz club, Alaíde Costa's luminous voice climbs in the darkness on album opener "Aparecida". Raspy yet warm, gentle but resounding, the 85-year-old's opening melody on O Anel – a recital of compositions by collaborator José Miguel Wisnik – is bewitching. Her voice, lifted by a sparse and spacious accompaniment – unobtrusive piano, sensitive clarinet and occasional open ride cymbals – floats gracefully, showing off the immense beauty and quiet levity of Wisnik's previously unreleased composition.
It's not the first time Costa has made Wisnik's songs soar. Indeed, the composer first recognised Costa's potential as an interpreter of his songs when, as a 19-year-old in 1968, out of a list of performers that included Elis Regina, Claudette Soares, Lucio Alves and Beth Carvalho, Wisnik elected the bossa nova singer to perform his composition "Outra Viagem" at TV Tupi's first Festival Universitário de Música Popular Brasileira in São Paulo. After her performance, Costa, disappointed to not win the competition but grateful to be selected to perform, gave Wisnik the ring she was wearing as a token of gratitude. Now, over fifty years later, both song and gesture have been immortalised on this 2020 release. Late in the tracklisting we hear the first ever recording of the plaintive "Outra Viagem". Far more stirring, though: the title track "O Anel" ("The Ring"). Written in 2020 by Wisnik in reaction to Costa's generous gesture, the piece, written as a duet, brought Costa to tears when it was first presented to her. It's clear why.
After a gorgeous introduction, in which Costa's ethereal vocals are paralleled by squeaking clarinet valves, Wisnik, in his honeyed croon, takes the lead for the album's most moving moment: "Tudo então que nos unia, Numa voz e uma canção, Nele brilha solitário, Diamante escuridão" ("All that then united us, In one voice and in one song, It shines lonely, Diamond darkness"). As the piece builds, Costa unites with Wisnik in a brooding duet underlined by lingering slide guitar and percussive twinkling for one of the most breath-taking entries into the history of MPB.
Lulina & Hurso – Vida Amorosa Que Segue – Vol. 1 (YB Music)
"It's the soundtrack to a bar on the Olinda seashore, in the 80s". Lulina, charged with a warm nostalgia, vividly describes her latest full-length, Vida Amorosa Que Segue – Vol. 1, a collaborative album with friend and producer Hurso Ambrifi. On spirited lead single, "Uma Tela Do Bob Ross", the 80s influences shimmer through immediately: velvet synths and buoyant bass underpin the Olinda native's sighed meditations on art's aphrodisiacal qualities. Warm and mellifluous, Lulina floats like a sea breeze above Ambrifi's silky production. It's a vapour-thin sound that the pair have dubbed Tokyolindense, each sheer, shimmering layer taking stock in 70s Japanese city-pop, as well as 80s and 90s Brazilian soap operas, the softcore funk of Connan Mockasin and Blood Orange and contemporary poptimism.
But, highlight, "Joanete Clair" finds its sonic home elsewhere, beyond Tokyolindense's two elided locations: overflowing with soap-opera performativity and 80s strut, "Joanete" bounces in like an unearthed Wham demo. The track, which navigates the drama of a relationship's death throes, borrows its name from Brazil's illustrious radio-play, TV and novel writer, Janete Clair, who popularised various soap opera formats from the 50s to the 70s. In a playful, if slightly incongruous twist, Janete, here, becomes "Joanete" – Portuguese for "bunion", forestalling the duo's proclivity for mocking melodrama (and its creators thereof). Fit with elevator-music synth and over-modulated keys, a fizzing percussion groove sways and swells under Ambrifi's groaning: "Que eu bebo pra lavar minha alma suja de lembrança suas" ("I drink to cleans my dirty soul of your memory"). When the chugging chorus hook suddenly hits, its infectious energy makes it impossible to keep your fist from pumping.
But it's an energy that's lacking for much of the album. Pretty moments are plentiful but too often they fizzle out, the enchantingly limpid production compromised by limp song-writing. The charming pentatonic (and, thus, distinctively Japanese) melody on "Meu Sono É Seu" doesn't pluck up the courage to go anywhere. Meanwhile, second single, "Música Da Categoria Amor" becomes the butt of its own joke, being as nondescript as its ironic title. The languid instrumental "My Sweet Sorrow", borrowing the whirring off-kilter guitar sound of Mac Demarco, rescues the album late on. And "Pois É", with a curious minor-to-major progression, remains beguiling for its duration. But, after ample promise, the duo's debut only proves why 1980s Olinda is, generally, left in the 1980s.
André Abujamra – Emidoinã – A Alma de Fogo (Tratore)
André Abujamra is foremostly a film composer, celebrated for penning, among over 40 soundtracks, the score to Héctor Babenco's devastating 2003 prison-drama Carandiru. And it's clear from the opening minute of Abujamra's latest album that cinema's drama is central to his composition style. On Emidoinã – a Alma de Fogo he translates to disc all the pomp of a silver-screen spectacle, fashioning his most far-fetched album to date out of the bombast and melodrama of thundering timpani, crunching guitars and soaring strings associated chiefly with film music. The polymath performer, who played every instrument on his latest album (the second instalment in a quintology on "five" natural elements), has an unparalleled sonic vocabulary. Lucid and persuasive, throughout Emidoinã, the Paulista of Lebanese-Italian descent weaves dense narratives with a grandiloquence fitting of the big screen, and the devastating magnitude of the album's eponymous element: "fogo", fire.
On early highlight "O Amor Comeu O Fogo", a thick mist of feedback melts into military percussion and swelling strings which carry the piece towards a climactic and sudden vocal interlude with its haunting melody, borrowing Eastern modes, sung by Ukranian quartet DhakaBrakha. It is an intriguing shift, that changes the piece's pace and tone – but rather than incongruous, the shift works like the introduction of a new character to a cast of rich musical ideas. The following "Astrófago", with a thunderous backbeat accented by bowed strings, sweeps in like a Bond theme tune. Its atmosphere, like many pieces on this album, is rooted as much in the sounds of his Lebanese heritage as it is in film music, with turns to the harmonic-minor scale – evocative of Arabic and Eastern music – woven throughout 47 minutes of rich textures. Album highlight "Nig Nigá Dazé", meanwhile, is a web of string stabs, chanting and interlaced violin flourishes, underpinned by a rollicking trip-hop beat. Indeed, it's one of a few occasions that the bursting energy of Emidoiã tilts towards dance music. It's an exhilarating track that swells and overflows, flooding the senses as layers of sampled vocals, thudding bass strings and spoken ramblings (courtesy of Criolo) pile up. The one hang up? The intense density of Abujamra's rousing compositions are an endurance test and threaten to engulf the listener. Emidoiã is less a single feature-length film, more a full-on movie marathon.
Lê Almeida – Aulas (Transfusão Noise Records)
In 2018, at the invitation of 90s cult indie icon Doug Martsch, Lê Almeida and his Orua bandmate joined Idaho alt-rock band Built To Spill. To the casual fan, Martsch's appointment of "some Brazilian folks" would have been intriguing – peculiar, even. However, for followers of Almeida (the founder of Fluminense's Transfusão Noise Records), it seemed a perfect fit. Indeed, Almeida is a long-time scholar of 90s alt rock – something evinced most recently on Aulas, where you can hear, in abundance, Built To Spill's tendency for dense jam sessions and the off kilter pop and lo-fi crackle of early Pavement. In spite of clear influences, on Aulas, though, it is unmistakably Almeida's own sound that thrills and challenges the listener. "Luar Crescente", which follows a 40-second introduction, sets the tone with sinewy guitars, melodic bass, and airy vocals – which sit low in the mix, vying for attention. Indeed, awash with ample fuzz, Almeida's vocals, solos and guitar squeals don't always bite quite like Stephen Malkmus'. Instead, Almeida delicately strikes a balance between screeching rawness and stone-washed psych – just as often evoking the breezy post-Tame Impala generation of psych rock, as the visceral hiss and splutter of 90s America. Nevertheless, the messy yet meticulous song-structures ("Imaculada"), the brief yet brilliant idea-songs ("Insight Fim"), and the sprawling jams ("Fatal Falta") all smack of American indie's golden era, while remaining vibrant and fresh. Case in point: the ten-minute "Amarração", on which Almeida's guitar-work, tonally warm and full while maintaining a breath-taking brittleness, bursts to the forefront much like Martsch's might. Underpinned by a pulverising bass drone and fit with strung-out psychedelic backing vocals, though, Almeida's expansive tour de force lifts-off from its 90s reference points, remaining immediate and engaging for its duration.
HIGHLIGHT
Arismar Do Espírito Santo – Cataia – da Folha ao Chá (Tratore)
Intuitive and ceaselessly imaginative, Arismar Do Espírito Santo's musical ingenuity outshines most virtuosos' – perhaps, in fact, all Brazilian multi-instrumentalists' save for his former bandmate Hermeto Pascoal's. A musical polymath from his earliest days, the Santos native begun playing bass as a child prodigy, wielding the instrument as if it were a six-string guitar, playing chord voicings, rather than individual notes typical of bass playing. A natural talent, but a precocious and restless mind, by 1972, the sixteen-year-old bassist swapped in his strings for sticks: picking up the drums and becoming, within a year, the house drummer at São Paulo's famous Baiúca club. From this position behind the kit, in the seventies, Espírito Santo began collaborating with a glittering roster of Brazilian royalty: Hermeto Pascoal, Toninho Horta, César Camargo Mariano and Sebastião Tapajós, among others. Nevertheless, a decade later, an unsatisfied Espírito Santo interested in retraining on a harmonic instrument, would return to the bass; and, ten years after that, he'd become an award winning guitarist.
So, on 2020's Cataia – da Folha ao Chá, what's Espírito Santo's weapon of choice? Well… None of the above. While no longer defining himself as a musician ("I've arrived at a point where the instrument is me"), Cataia finds the musical genius bouncing between piano and scat soloing, wheezing and whooping over breath-takingly busy keyboard runs. Bristling with fidgety energy, the album is, from the outset, an experiment in creative practice. On Cataia, Espírito Santo's mission seems to be seeing how many ideas he can cram into each second of music. The result is a joyride of tumbling and crashing keys that, pedal to the metal, speed towards a horizon of boundless imagination. For one hour and 43 minutes, the virtuoso let's rip. But this isn't just a test of stamina, nor merely a showcase for his technical ability. From the initial scat melody on opener "Cataia", it's clear that this visceral, exciting music is intended to be catchy and as much appealing to the body and soul as to the brain.
Throughout Cataia, solos don't obfuscate but invigorate, reaching out and pulling the listener inwards. Rooted in his extraordinary command of rhythm, Espírito Santo's playing (which leads the charge on most of the album) finds its swing in the kind of rhythmic hooks which one can dance or sing along to. It's something the Santos virtuoso does himself constantly. On earworm "Tereza", above a stumbling triplet rhythm, Espírito Santo whoops the head tune – a melody that one might almost call lyrical. But before doing so, identifying himself as an instrument, Espírito Santo jump-starts the piece by vocalising the rhythm, becoming a human drum kit.
It is understandable why the musical Renaissance man, with a history of restlessly switching one instrument for the next, turns to himself rather than his keyboard for this musical expression. The mutability of the human voice cannot be replicated. Halfway through early highlight "Pitaia", when the dense, frantic energy subsides, a moment of respite come in the shape of a lilting keys solo. As it gets more rhythmically busy, the crashing chords are overtaken by scat singing. With squeaking octave leaps, the Santista's wailing is acrobatically mirrored in the piano until the piano can't keep up anymore: moving quickly towards animalistic squeals, before becoming chiefly rhythmic rather than melodic improvisation, Espírito Santo himself outstrips the possibilities of his other instruments.
The expansiveness of this album – the density of noise, the floridity of solos, the sprawling webs the three players spin – so often surpasses the limits of what a piano trio album can be. But, then again, this isn't a traditional trio album. Sure, on occasion, this is because the trio's fidgety frontman swaps his keys for guitar ("Seu Hèlio", "Célia"). But, more, Cataia – da Folha Ao Chá proves that when one of your players is not just a virtuoso but an instrument himself, the possibilities of the trio setting are endless.
Singles & EPs
Pâmela Amaro – Veneno Do Café (Loop Discos)
Porto Alegre actor, activist and sambiasta Pâmela Amaro released her EP Veneno Do Café on 2nd December last year. No arbitrary detail, this date is known in Brazil as National Samba Day, and Amaro's fleeting five-track debut is a dedication to, and reframing of Brazil's national music. Preluded by a lone pandeiro (the tambourine which underpins samba's syncopated rhythm), the title-track sets an informal tone with background chatter bubbling beneath Amaro's cavaquinho and sprightly vocals. Sparse production and tasteful accompaniment gives "Veneno Do Café" a samba de roda insouciance. But, while breezy and intimate, the title-track is pointed in its lyrical content. Responding to the damaging treatment of black women within the popular Brazilian songbook, the title's "café" becomes redefined within the context of skin tone and racial difference. Decidedly, Amaro's sambas are more than delicate and charming. Nevertheless, the charm on each of the five tracks is abundant. "Casa De Versos" follows a traditional descending-motif pattern, played out on cavaquinho with Amaro's clipped and skipping vocals dancing atop. With round, breathy horn ornamentation it marks itself out as an early highlight. Meanwhile, "Dagamar", which begins like a tender oração, enchants later as it sways and swirls with the effortless energy of a feather on the wind.
Rodrigo Martins Deo – Amuleto Patuá (YB Music)
"Podia Ser", the opening track on Rodrigo Martins Deo's debut EP, struts with a vintage rockstar saunter. Fit with funk bass, and fuzzy guitar (courtesy of Deo's prolific producer, Guilherme Held), the swaggering single swings loosely about Deo's blues-inflected vocals. Sepia-toned, the track which was released as Deo's debut single last December smacks of the post-Tropicália seventies. At the intersection of summer-of-love U.S. and 1970s Black Brazilian funk-rock (think seventies Jorge Ben or Di Melo), Deo finds his compelling stride. With a bubbling and hissing energy paralleled in Held's squawking guitar solos and matched by Deo's confident vocals (which lean forward in triplets, towards the off-beat), the Floripa singer-songwriter sounds self-assured and altogether cool. But, despite the confident delivery, Deo's lyrics remain limp, relying on a clumsy what-if formula that chastises bankers, economists and world-leaders, and sets himself off from such easy targets as an adventurer: "podia ser um bancario. . . podia ser um aventureiro".
It's a tameness that extends, musically, into the subsequent single "Naquela Rua" – a reflection on fate and finality written after witnessing the "physical departure" of his friend. As heart-rending as the raw material might be, the mid-paced composition is devoid of drama, rid of raw emotion and lacking in ample focus. The same can be said for the sluggish "Tem Que Esperar" and flimsy "Vê Se Cala". But when Deo re-finds his form on EP closer "Flor De Pitangueira", the result is instantly enchanting. An intimate violão duet with conversational vocals, "Flor" is a jaunty number that serves to lighten the tone and carry the listener in a samba swing. Bookended by two brilliant songs that dialogue with diverse domestic music traditions (Tropicália-inflected rock and samba), Deo's maiden release shows plenty of promise – but his feigned introspection comes off impotent.
Ana Frango Elétrico – Mulher Homem Bicho (RISCO)
On the jubilant "Mulher Homem Bicho", Ana Frango Elétrico does her best Rita Lee impression, lifting the verse melody to her sophistipop single straight from Lee's stomping 1979 disco hit "Chega Mais". In its new setting the tune bounds and bounces just as in the original, with Ana Frango continuing on spectacularly vibrant form following the Grammy-nominated Little Electric Chicken Heart. It's a boundlessly fun five minutes that sees the wunderkind (who released the track a day shy of her twenty-third birthday), propelled by pumping bass and drums, trailing off startlingly bizarre lyrics, written by Ava Rocha: "Te roer até o osso feito cachorro, Quem me dera morder sua orelha, Cafungar seu pescoço" ("Gnaw you to the bone like a dog, I wish I could bite your ear off, Sniff out your neck"). Delivered in her gleefully breezy soprano and backed by Dora Morelenbaum's equally sweet vocals, it's a perfectly absurd, triumphant return.
RUBI, NIFF – Planeta V.I.P (Tratore)
RUBI & NIFF are vocalist Rubi Assumpção and guitarist Nicolas Camargo Denuzzo (of Nicolas & Tom), friends and collaborators who's debut single "Planeta V.I.P" is the first tantalising taste of their upcoming EP O Tombo. A funk stroll with treble-heavy guitar licks, overlayed synth, and speak-sing vocals, "Planeta V.I.P." bounces with a youthful, equanimous energy. Toeing the line between neo-soul and hip-hop, while evoking the sugary street soul of late 80s Brazilian inner city, the duo dialogue with the paralysis of a world in lockdown, proposing that one can still find tranquillity in the unendurable stillness.
Kaê Guajajara – Ekize Zo Ma'e Wi Nehe (Self-Released)
Recorded for her indigenous arts group AZURUHU last October in partnership with the Instituto Moreira Salles, Kaê Guajajara officially released her swaggering single "Ekize Zo Ma'e Wi Nehe" this January. The singer, composer and writer, who grew up in Maré, RJ having moved from the Maranhense indigenous group Kuzà Tenetehar as a child, rose to prominence last year after releasing her effervescent EP Wiramiri – a polychrome culture-clash of indigenous instrumentation, funk baile production and arresting lyricism tackling the ethnocide and ecocide presided over by Jair Bolsonaro premiership. On "Ekize", sung in her native Ze'egete language, Guajajara is in bombastic form, spurting sparkling melodies over trickling percussion, wood flutes and resounding bass triggers. It's a rousing two and a half minutes that confirms Guajajara as a trailblazer in contemporary indigenous music.
Afrojazz – Luanda (Tratore)
Afrojazz, the Rio sextet that formed in 2012, trace and reframe African Heritage music, beginning at the cross-section found between Brazilian music and jazz. Incorporating traditional ethnic percussion, jazz horns and contemporary Western production quirks into their indefinable yet decidedly dancey sound, they have become linchpins of Rio's live circuit, having played with the likes of Black Alien and the UK's KOKOROKO and Project Karnak, over their nine years. Revered as they might be, they aren't prolific recording artists – which makes the arrival of their lively December single, "Luanda" particularly exciting. Held down by the vocals and trumpet of bandleader (and ex-footballer) Eduardo Santana, their second single of 2020 borrows its title from Angola's capital city and traces the forced diaspora of Angolan slaves to Bahia, and the assimilation of Brazil into their home-identity: "I came from the sea, Here I will stay, Luanda has arrived, Down the hill, With a flower for Iemanjá". Updating golden-era afrobeat, the effervescent single, swings with syncopated guitar licks, sprinklings of scratching and bubbling vocal samples.
Tietê – Serafim (Tratore)
On "Serafim", the young São Paulo eight-piece, Tietê impeccably balance Dora Stroeter's and Pedro Carboni's nimble, sprightly vocals with confident arrangement and full orchestration. Enlisting the support of Dora's father, the vibraphonist Guga Stroeter and his HB Orquestra, the band's first single since 2019's Lá Chegar is a lilting joy that swings with the gentle ease of Joyce Moreno's collaborations with Naná Vasconcelos and Mauricio Maestro.
Electronic & Club Music
HIGHLIGHT
Ananda – Retratos De Comutação (Domina)
On her debut album, Carioca trailblazer Ananda Nobre leaves behind Rio's warehouses and parking lots, where she holds fort at her four-year strong queer party, KODE. Instead, on Retratos De Comutação, Ananda's sonic landscape is rural Brazil: the selva, the swamps and the rolling Amazon river. Led by a modulating bass drone that has the fluctuating analogue frequencies of an acoustic woodwind instrument, organic opener "Séance" draws the listener into a dark, twinkling space. A cycle of flickering percussion flits and flashes around the slowly warping drone, building a ritualistic rhythmic pattern. With extraneous noises rattling and vocal pedals shimmering, the piece builds atmosphere like Johnny Klimek and Reinhold Heil's award-winning Perfume film-score. Indeed, much of Retratos might be regarded as filmic: each composition projecting vivid and dark imagery.
The beguiling midi-vocals, for example, on "Lembra De Respirar", or "Transmissão Pro Fim Do Mundo" wink and bewitch like sirens. Dark, yet inviting, Ananda's enthralling sound-world grows and opens towards the listener, luring you through cashapona roots and past whispering palm fronds into a twilight jungle of sound. On "Sono REM", meanwhile, between the lower-frequency mid toms and the shimmering bells and fricative percussion, there's such cavernous, reverb-heavy space for the listener to get lost within. Propelled by a club-oriented kick, the track is energetic, dynamic, heavy but always spacious and inviting – intriguing, in no small part, due to the track's mutability, its shape-shifting layers and its unclassifiability.
Indeed, Ananda's Retratos is electronic music which sounds wholly natural and organic; it is club music more suited to the forest- than dance-floor. On Retratos De Comutação, the Carioca producer cultivates one enchanting and indescribable environment after another, the result being a biosphere, whose rare flora and fauna, under the cover of darkness, beckon from beyond the palms.
Bongosynth – Verão Do Amor (Bongosynth Records)
The São Paulo label's first compilation is as much fun as their name might suggest. In fact, the two instruments that make up the 21Apartamento crew's nom de guerre form the musical foundations for much of this upbeat collection. Case in point: Forró RED Light's silken re-setting of "Depois Que O Ilê Passar", which opens the compilation with Virgínia Rodrigues' sumptuous vocals melting like butter above the Brasilia duo's playful percussion and synth layers. It's a gorgeous and glossy downtempo number that introduces a collection of breezy originals and edits.
Among the 18 tracks, there's plenty of upcycled Brazilian boogie and vintage funk and soul slices to sink your teeth into (Zanelato's "Carona", Caju's "Africano – Marabô", Camões and Bernardo Pinheiro's ebullient "Palco" mash-up). More interesting, though? The Patchouli Brothers' jazz dance vamp "Kamal's Dance", which, while light and fluffy, brings bite in the shape of a squealing sax solo. And Kauan Marco and Luska's bold-faced "Proclamação Nintendo", which bounces from Japanese melodrama to bubbly VGM with unbridled energy. Other highlights come in the shape of HM and Miguez's dynamic funk-house builder "Aquamarina", Davi Markan's soaring vocal trip "Σ" and Benjamin Ferreira's bizarre boogie-woogie interlude "Hold On, Linus and Lucy".
There's a lightness and levity to this compilation – forestalled by its tangy neon cover and its cute title, Bongosynth's first forays cast themselves as torchbearers for a new generation of positively feel-good producers. All proceedings raised from this release will be donated to CASA 1, an NGO that welcomes LGBTQI+ people in vulnerable situations in the city of São Paulo.
ASKE – Purge EP & Five Phases In Astral Projection (A+ Audio & Arido)
ASKE's Purge EP, released on his own A+Audio label, both stimulates and soothes. Sliding between binaural beats and minimal techno, the São Paulo producer relies on subtle counterpoint and glimmering electronics to build diaphanous layers which energise in spite of their repetitiveness. What's most engaging about ASKE's production is transparent: a relentlessly pounding kick drum courses like electricity throughout the three tracks. But on highlight "Enemy", subtle harmonics blossom to give the pulsations greater poise and power. As the EP's title suggest, Purge acts as a palette cleanser – an ice-cold tonic, an energising shot in the arm – which preludes the longer Five Phases In Astral Projection, released this past Monday by Chilean techno and ambient label Arido. Contrastingly, Five Phases begins with a twinkling melody which, rather than the four-to-the-floor kick, holds the opening "Hypnotizer" together. The following "Suspended Space" starts all the more gently – a soft bleep slowly pulses, drawing a trickling hi-hat rhythm from the airy darkness. But album closer "High", on which incisive percussion cuts through the silver-toned arpeggiated synth, is the highlight, proving that the producer is most impressive when favouring a trademark percussive rattle over more mellifluous turns.
Follow Brazilian Wax:
Website / Facebook / Instagram / Soundcloud / Mixcloud

Follow Sounds and Colours: Facebook / Twitter / Instagram / Mixcloud / Soundcloud / Bandcamp

Subscribe to the Sounds and Colours Newsletter for regular updates, news and competitions bringing the best of Latin American culture direct to your Inbox.
Share: