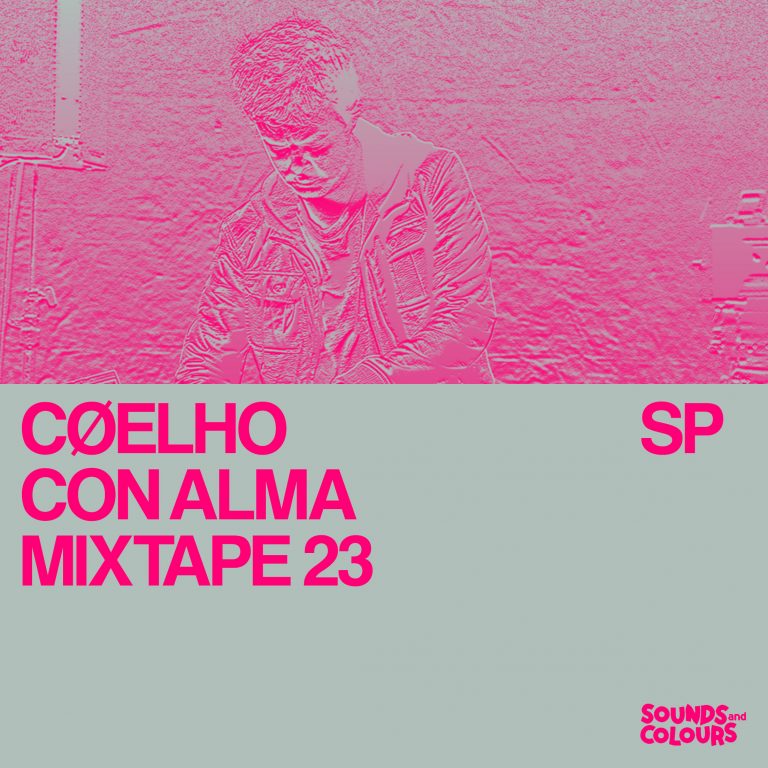 CON ALMA 23: Cøelho
22 February, 2021
Rodrigo Coelho, under his latest nom de guerre, released Six Sines this month. A so-called sonic representation of duality, and "the complex unpredictability" of natural and artificial systems, Six Sines sources inspiration in Chaos theory and John Horton Conway's Game Of Life — a zero-player game in which its players have no agency of their character once created. Through the live intermodulation of six resonant filters, on Six Sines, Coelho allows each initial sine wave to warp and fold in a dance with its five neighbours to create a wholly organic tapestry of sonic chaos. The immersive, instrument-less performance is a practice in electroacoustic experimentation — and, while this latest album is his first under the moniker "Cøelho", it's only another feather in its creator's bow that proves him as one of Brazil's most adventurous electronic artists.
Indeed, previously known as producer, multi-instrumentalist and UIVO Records founder grassmass, over recent years Coelho has collaborated with the likes of Ivan Conti, Arto Lindsay, Naná Vasconcelos, Negro Leo and Thiago Nassif to enchanting effect. It is an honour to host the producer for this latest movements — a Con Alma mixtape which pulls together some of his greatest inspirations and collaborators, headed by a track off his latest album, "Hoshi".
"This mix points to particular soft spots in the multiverse of Brazilian music – but is not strictly territorial. It is meant to invite reflection and soothe the spirit, not without a tad of pulse. Most of the artists are friends, collaborators, references, or all at once. Hope you enjoy it and if so please support the amazing talents here. Have a nice flight. :)"
Tracklisting
cøelho – Hoshi
Cadu Tenório – Hazel Priestess Moacir Santos – Coisa n°9
Jards Macalé – E Daí?
Marília Medalha – Água Escondida
Negro Leo – Tudo Foi Feito pra Gente Lacrar
Pauline Anna Strom – Freedom at the 45th Floor
Kauã Marcos – Doce Solidão
grassmass – Coisa nº2
Kiko Dinucci – Exu Odara
Baden Powell – Consolação
Psilosamples – Biohack Banana
Guerrinha – Coca 2L Shuffle
Phalanx Formation – Omega
Iara e cøelho – O Relógio
Ana Frango Elétrico – Saudade
Arto Lindsay – Invoke
Thiago Nassif – Feral Fox
Ivan Conti Mamão & grassmass – Soleil
The Con Alma series is a mug of hot coffee served on Monday mornings, to start your week off right. An hour of musical soul food, downtempo undulations and freshly-squeezed groovers that's good for the heart, mind and body. Although the series' name is taken from Dizzy Gillespie's Latin standard, don't expect an hour of frenetic bebop – this is gentle introspection, warm sunrises, shower sing-a-longs… always with plenty of soul.

Follow Sounds and Colours: Facebook / Twitter / Instagram / Mixcloud / Soundcloud / Bandcamp

Subscribe to the Sounds and Colours Newsletter for regular updates, news and competitions bringing the best of Latin American culture direct to your Inbox.
Share: