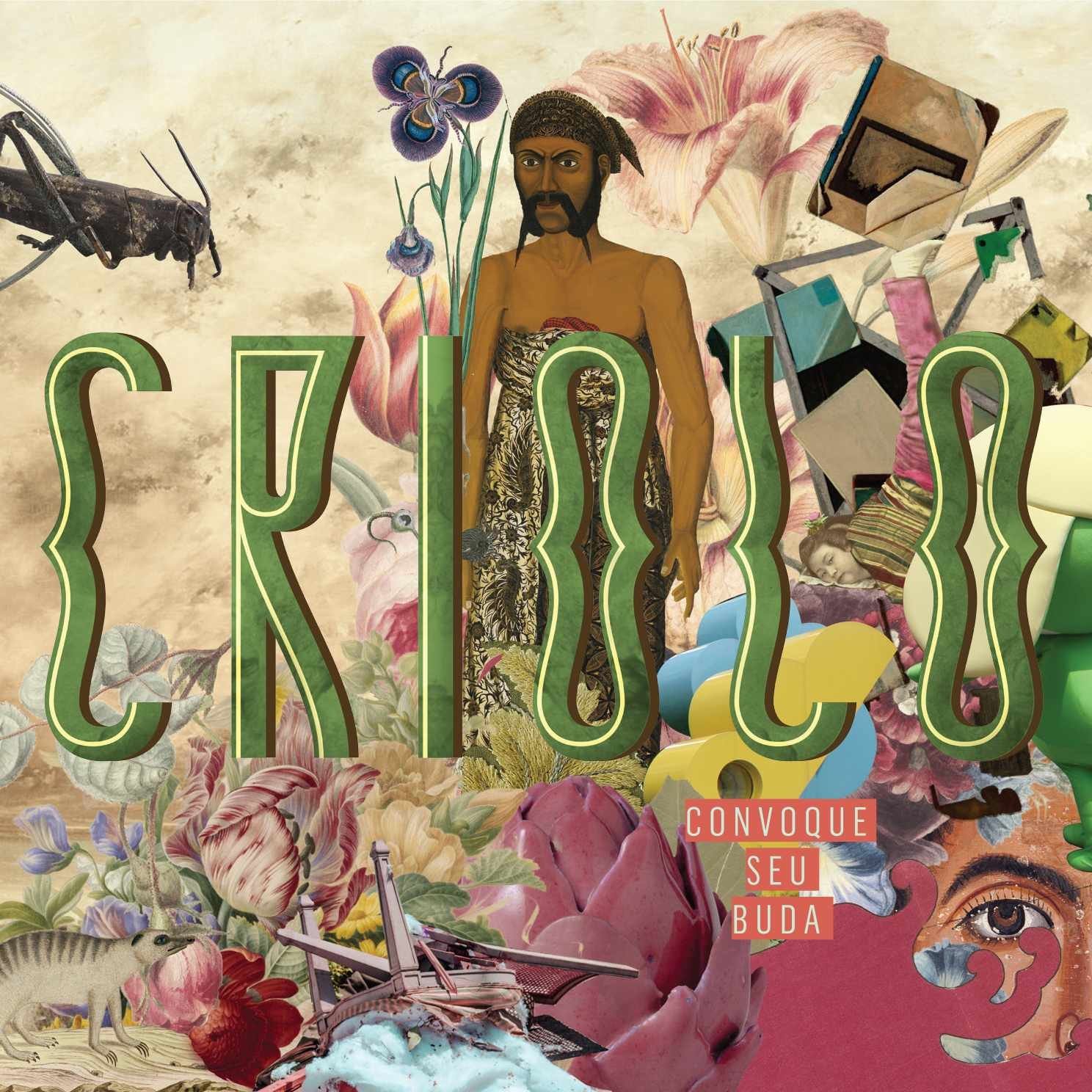 On his first album since breakout success Nó Na Orelha (2011) Criolo showcases his versatility and artistic vision by combining a rhymes and social critique with catchy beats, melodies and a startling fluidity between regional, national and global music (in a move with clear parallels to what Ana Tijoux did earlier last year with Vengo). Taken together, the tracks from Convoque Seu Buda demonstrate that outward looking Brazilian hip-hop can reverberate well beyond Brazilian urban music connoisseurs.
On a musical level, the album is impressive; it has a clear arc and each track leads to the next with the fulcrum resting on the integration of regional, national, and international influences. We get hints of this from the transition from the title track to "Esquiva da Esgrima." The track opens with the polyrhythms of the Afro-Brazilian religion candomblé for a good ten seconds only to break into a booming bass beat to support Criolo's rhymes. These first two tracks have an intensity and seriousness in tone and rhythm. The sonic palette expands even more in the the third track, "Cartão de Visita." Here, Criolo collaborates with Tulipa Ruiz often with the aim of showcasing her much higher vocal range when they sing together over fuzzy guitar distortion. The fourth track moves away from rap altogether with Criolo singing over the jazzy, afro-beat approaches of a backing band featuring Kiko Dinucci and Thiago França, regulars from São Paulo's vibrant music scene.
[soundcloud url="https://api.soundcloud.com/tracks/175349071″ params="color=ff5500&auto_play=false&hide_related=false&show_comments=true&show_user=true&show_reposts=false" width="100%" height="166″ iframe="true" /]
Moving still further afield from the urban sounds that dominate much of Brazilian hip-hop, Criolo gives us the buzzy, guitar-inflected samba-pagode "Fermento Pra Massa." The next track, "Pé da Breque" features an infectious, head-nodding dub reggae beat. However, the album then turns to forró (a burning baião at that) on next track, "Pegue Pra Ela." By this point, Criolo has taken a break from his rapping voice for the middle four tracks of the album to showcase his mastery of a variety of genres. Although Nó Na Orelha had clear gestures to genres such as afrobeat, brega, samba, and dub reggae, here, Criolo further demonstrates that hip-hop can converse with other regional national, and transnational genres with depth and mastery. By choosing to feature more standard hip-hop at the opening and closing of the album, Criolo makes a subtle statement about influences and the direction of Brazil music – the best stuff comes from aggressive musical mixtures.
I would be remiss if I didn't ruminate on Criolo's lyrical prowess. The lead single of the album, "Duas de Cinco" is a meta-critique on the role of hip-hop to expose the underbelly of Brazilian society. At one point he rhymes, "Desigualdade faz tristeza / Na montanha dos sete abutres / Alguém enfeita sua mesa / Um governo que quer acabar com o crack / Mas não tem moral para vetar / Comercial de cerveja" (Inequality makes sadnesss / on the mountain of seven vultures / Someone graces your table / A government that wants to finish off crack / but doesn't have the moral to veto / a beer commercial). The verse seems to reference Brazil's inability to negotiate effectively to stop the sale of beer during the FIFA world cup, a move that clearly hurt Brazil's moral clarity, while police still attempt to eradicate crack cocaine. Another highlight of the album is Criolo's references to the influence of money and commercialism on Brazilian culture in "Cartão de Visita." The chorus (sung by both Tulipa and Criolo) focuses on the clash between the poor and "esse gente indigesta" (those indigestible people), the superficial people who populate trendy parties. In the second verse he gets to the critique at the heart of the song: "O governo estimula e o consumo acontece / Mamãe de todo mal a ignorância só cresce" (The government stimulates and consumption happens / Mother of all evil and ignorance only grows). Even non-Brazilian Portuguese speakers might be able to catch the references to Dom Perignon, Nietzche and Sartre. These songs are only a small sampling of the fluidity and power of Criolo's lyrics.
[soundcloud url="https://api.soundcloud.com/tracks/175351616″ params="color=ff5500&auto_play=false&hide_related=false&show_comments=true&show_user=true&show_reposts=false" width="100%" height="166″ iframe="true" /]
Convoque Seu Buda is an impressive album that is well worth the listen. Although its power might be due, in part, to the impressive array of collaborators (including producers Daniel Ganjaman and Marcelo Cabral, as well as Rodrigo Campos) and musicians, it is clear that it is a continuation of the musical vision that Criolo has been creating for years. Give it a listen even if you don't speak a word of Portuguese.
Read our interview with Criolo here
Convoque Seu Buda is released by Sterns Music and available from Amazon UK and iTunes.
Enjoy the lyric video for "Convoque Seu Buda" below:


Follow Sounds and Colours: Facebook / Twitter / Instagram / Mixcloud / Soundcloud / Bandcamp

Subscribe to the Sounds and Colours Newsletter for regular updates, news and competitions bringing the best of Latin American culture direct to your Inbox.
Share: