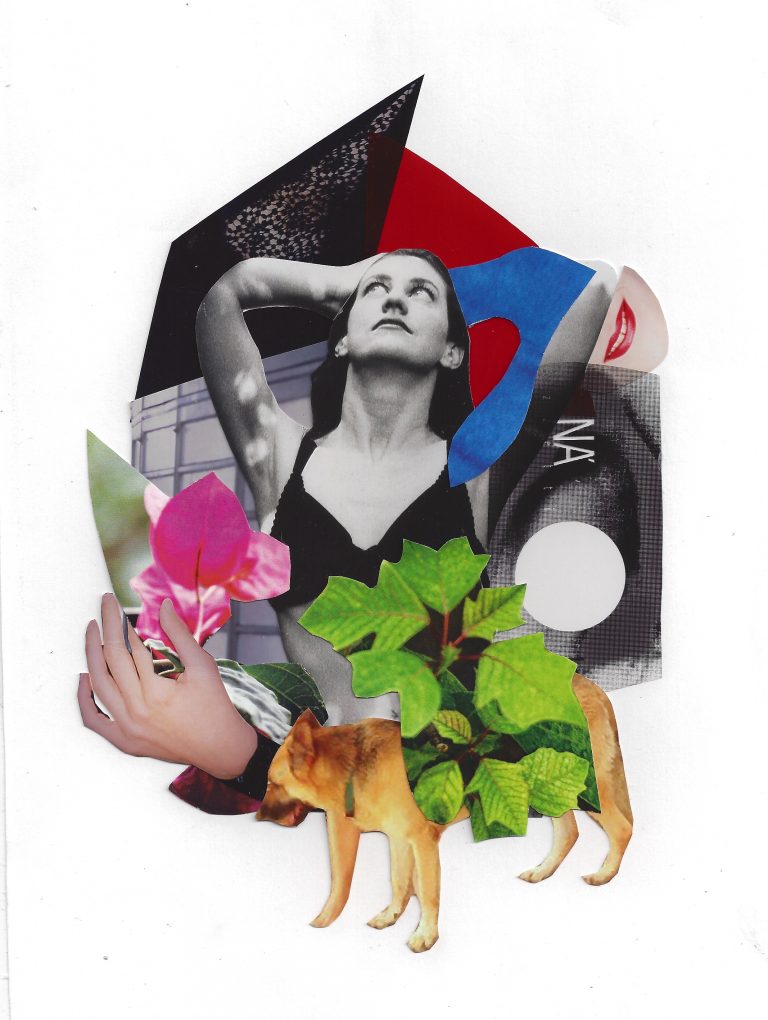 I Have Lived Many Musical Experiences: An Interview with Ná Ozzetti
18 October, 2019
Ná Ozzetti is a Brazilian singer and composer whose whimsical musical production celebrates its 40th anniversary in 2019. She started off professionally in 1979 with the band Rumo, a pillar of São Paulo's vanguarda paulista movement, and she has been associated with independent music in Brazil ever since. Her first solo album Ná Ozzetti was released in 1988 to critical acclaim, earning her the prestigious Sharp award for Best Female Brazilian Popular Music (MPB) Breakthrough Artist.
She has since grown to become much more than a singer, working as a record producer and distributor, even setting up her own record label. While continuing to work with the collaborators who shaped her early career, she has also been embraced by Brazil's newest generation of songwriters and musicians, who regard her as an encapsulation of independent spirit and a champion of Brazilian song, constantly pushing its limits.
Many records and awards later Ná looks back at her career for Sounds and Colours, giving an insider look into the creative process behind some of her classic albums, and discussing the collaborators who have joined her along the way. Accompanying the interview is the playlist Ná:40, especially curated for this occasion, spanning recordings from throughout her career.
You recently performed a number of concerts in celebration of your 40th career anniversary. What was the criteria for choosing the songs you performed?
At first my wish was to perform this celebratory concert with the band members who have been playing with me for the last 10 years: Dante Ozzetti, Mário Manga, Sérgio Reze, Zé Alexandre Carvalho and more recently Fernando Sagawa. With them only I'd have a great choice of songs to form the repertoire, since we created and recorded together the albums Balangandãs (2009), Meu Quintal (2011), Embalar (2013) and the concert in 2017 in honour of the 60th anniversary of the release of the album Canção do Amor Demais by Elizeth Cardoso. The selection of songs started from there. I obviously then chose some songs that I considered important in my career, including some never recorded by me such as "Milágrimas" (Itamar Assumpção/Alice Ruiz) and "Noite Torta" (Itamar Assumpção).
How was this exercise of looking back and re-evaluating your career?
It was very pleasant, as always. [It brought] a sense of seeing my story told through the songs, in the sense of the intimacy I've created with them, more than of the messages they bring. These are "my" songs, as if I were introducing my family to people.
Does this exercise creatively inform what you want to accomplish artistically in the future?
This process and the concert are for me a moment that resolves itself there, with the greatest of pleasures. I don't feel like looking back, the songs themselves are not dated, so they make sense at the current moment we interpret them. They don't point to a future project. I also realise that today I feel them differently because I have lived so many other musical experiences.
I imagine some songs had to be rearranged for the concert. What changes for the artist when playing a song for which a new arrangement has been made?
This adaptation of the arrangements ends up happening very organically with the band. We have a collective creative process where everything fits together naturally, including, of course, how to interpret the songs.
Your career has spanned the ages of vinyl, cassette, CD and now streaming. Has your way of making music changed with the format in vogue each period in time?
Regarding the media of each era nothing has changed at all for now. What ends up influencing are the technologies at the moments of creation. In each project there was a way of thinking about the work from the concept. In example a studio-built record, another created collectively and recorded live in the studio, an acoustic sound, a heavier sound etc…. It's the same for the composing process, I already wrote using electronic technology, acoustically on the piano, on the guitar, in my head… each process ends up influencing the result.
Rumo released the album Universo in 2019, after 27 years without releasing any record. Although the members have constantly collaborated with each other in the meantime, what was it like to think of a record together with the band you started professionally after all these years?
It was amazing. First I have to say that the idea of making the record came from the producer Márcio Arantes, and he conducted the whole process very objectively, which made it easier for us – by the way Márcio does a brilliant production! The first step was to dedicate ourselves to the new compositions. Then we set a day to hear all the material together. At that moment we had a funny feeling, as if these 27 years were nothing. We resumed with the same vigour and willingness to experience paths of decades ago. Rumo was still alive in us and flowing well as a group.
You often sing on other artists' albums, as well as invite them to participate in yours. Did starting your career with a large band like Rumo influenced this collaborative spirit?
I think the collaborative spirit is what eventually led me to be part of a band like Rumo. Afterwards I continued following my personality with a taste for the collective. I always liked partnerships.
With which contemporary artists would you still like to collaborate?
There are many. With those who I have already developed projects with there is always the desire of continuity. And there are new people coming, I've heard beautiful things but can't answer to your question objectively now. I like to let things happen, meanwhile I am working on ideas.
And with which artists who are no longer with us would you like to have collaborated?
Cássia Eller.
If you could choose three of your solo albums to illustrate your career, what would they be and why?
Ná Ozzetti (1988) – the first solo album which brings together many definitive collaborators in my career: Dante Ozzetti, members of Rumo, Zé Miguel Wisnik, Itamar Assumpção and Banda Isca [de Polícia], Bocato… It is also a kind of matrix of my work as an interpreter as a way of thinking about musical arrangements. The album was produced by me and Dante and inaugurates a partnership of ours that was extended to practically all of my solo discography.
Estopim (1999) – an authorial album of new compositions that brings together for the first time a group of composers who are key partners in my career: Dante Ozzetti, Luiz Tatit, Itamar Assumpção and Zé Miguel Wisnik. It is also a record that starts from a concept of sound and arrangements developed collectively by the band formed by Dante Ozzetti, Kiko Moura, Caito Marcondes and Geraldinho Vieira. We rehearsed, did concerts and then recorded live in the studio. The arrangements were based on Dante's idea of counterpoints between acoustic guitars. After those base arrangements were recorded by the band, Dante wrote the arrangements for cello (Dimos Goudaroulis), viola (Fabio Tagliaferri) and flutes (Marta Ozzetti). And I created and recorded the vocal choirs. I also directed the music production, created my label Ná Records, made a distribution and promotion deal – I was in charge of everything.
Balangandãs (2009) – made in honour of Carmen Miranda, one of the main influences in my singing. This album is the first in a series of collectively-created records with the previously mentioned band members who I play with to this day: Dante, Mário, Sérgio and Zé Alexandre. First we did a concert season and then we recorded the album live in the studio. Here I also took over all demands involving the distribution contract and album release.
Besides the solo albums, there are the ones which were equally important to me that I did in partnership with other people: André Mehmari, Piano e Voz, Vol. 1 (2005) and Piano e Voz, Vol. 2 (2006), Zé Miguel Wisnik, Ná e Zé (2015), and Passo Torto, Thiago França (2015).
Can you tell us a little about these albums you released in partnership after Rumo?
Piano e Voz, Vols. 1 and 2 (2005, 2006) w/ André Mehmari. I had participated in other projects with André Mehmari before that involved other people. I had always admired him but never imagined us joining together for a partnership. In 2004 he was invited to the Unimúsica project of UFRGS [Federal University of Rio Grande do Sul] in Porto Alegre. They were a series of piano and voice duo concerts. So to my surprise he invited me. There was a great tuning among us right at the first meeting to talk about the repertoire. At the next meeting I went to his studio for the first experiences, we went on playing and the music flowed. André recorded the session for our own archive. Listening to it at home I realised that there was something special there. At our following meeting I told him my impression, and then we started thinking about the idea of an album. The concert in Porto Alegre was a great success, which reinforced the idea of a record. We recorded the album in four days at André's studio. Just the two of us. André did the sound engineering besides playing the piano. All the songs were recorded in unedited single takes. We recorded each of them three times in a row, choosing the best recording there and then.
Ná e Zé (2015) w/ Zé Miguel Wisnik. I met Zé Miguel Wisnik personally in the early 1980s at backstage parties of Rumo but it was in 1985 that I got in touch with his songs, which really impressed me. From then on we became friends, did concerts together and I also started including his songs in my first solo performances. Throughout these years we had sporadic participations in individual projects of ours. In 2015 we at last decided to make an entire album together with songs by Zé Miguel performed by me. Zé summoned the musicians who play with him: Sérgio Reze and Guilherme Kastrup on drums, Swami Jr on acoustic and bass guitars, Márcio Arantes on bass and electric guitars as well as on the album's production, and Zé Miguel himself on pianos. We chose songs that were part of our partnership over these thirty years, including some that hadn't been released before.
Thiago França (2015) with Passo Torto. Before getting to know the band Passo Torto, I was already very impressed with the productions of its members Rodrigo Campos, Romulo Fróes, Kiko Dinucci, Marcelo Cabral, and their partners. Their appearance in my life (still as a fan) was an event. An immediate identification with the ideas, the inventiveness, the aesthetics, the languages, the musicians that they are… I started following everything they produced, each one with their own work and in different formations, which usually included these same members, and then Passo Torto, a group formed by the four of them [you can read more about their various projects here]. In 2014 SESC Santo Amaro invited the band to a residency project which consisted of creating a new repertoire in a studio open to the public for two weeks. Then they invited me to participate. It was a wonderful process and a bliss to feel inside this core of creation. From there we went to the YB studio and recorded the album. Then the concerts came along…
The playlist Ná:40 is below, especially curated for this article, featuring songs by Ná Ozzetti spanning her career.

Follow Sounds and Colours: Facebook / Twitter / Instagram / Mixcloud / Soundcloud / Bandcamp

Subscribe to the Sounds and Colours Newsletter for regular updates, news and competitions bringing the best of Latin American culture direct to your Inbox.
Share: