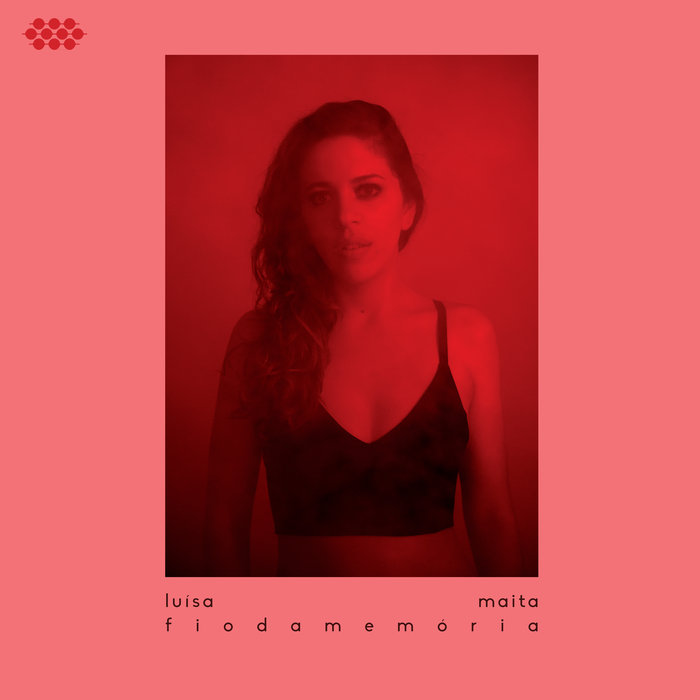 It is tempting to present Luísa Maita's new album Fio da Memória as a dramatic departure from her debut, Lero-Lero (2010). In fact, I did so here when describing the album's eponymous first single. And it is pretty clear that much of that impression is entirely intentional. The dominant instrument—aside from Luísa's voice—on Lero-Lero, the acoustic guitar, is notably absent on Fio da Memória, and the electronic programming, pounding percussion, and jagged electric guitar riffs that pop up on the new album make for a more challenging, multifaceted work than her smooth debut. Yet these differences only go so far. Luísa's voice, of course, provides the most obvious point of continuity, but her impeccable songwriting talent provides a deeper one. Indeed, with different arrangements, a few songs on Fio da Memória would fit well on her debut.
Appropriately, perhaps, the first song, "Na Asa" marks the greatest point of departure. The skittering electronic percussion that begins the album is practically the only instrumentation on this sparse track, and Luísa's breathy voice hardly rises above a whisper. The second song, "Around You," despite the English lyrics, features insistent percussion (electronic and human) that reminds me something of a quiet bloco-afro, if such a thing is not a contradiction in terms, along with another low-key performance from Luísa and some subtle electric guitar. "Olé," perhaps my favourite song on the album, is one of the tracks that retains a similar feel from Lero-Lero. It is a slow burner with an extremely catchy guitar line and a versatile performance by Luísa. It employs almost a James Bond-theme sound for the verses and an anthemic chorus. "Porão" is perhaps the most "club friendly" track on the album, with its insistent percussion, heavy electronic programming, and a buzzy guitar solo.
The title track, "Fio da Memória," is another slow burner that could fit well on a movie soundtrack, with its brooding, tense sound, which is appropriate for a song that laments the "vile thread of memory." (I suppose I give much away about my own tastes by stating this is also a favourite track of mine.) The following track, "Música Popular," seems to be meant somewhat ironically; musically and lyrically, it's a bit of a puzzle, although it is undeniably catchy. "Ela," the seventh song, is strikingly incongruous with the very modern sounds that dominate the album. Its electric piano and jazzy drums recall 1970s jazz fusion. The next two tracks are more rock oriented. "Volta" features jagged guitar and loud, shambling drums along with a fantastic vocal performance by Luísa, and "Sutil" is well, a bit more subtle. It is another slow burning track, with breathy vocals over chugging guitar. The last fully developed song on the album, "Folia," is a percussion heavy track rooted in traditional Brazilian sounds, although with a blended 'organic' and electronic approach. It is hard to know what to make of the very short final track, "Jump," a short, experimental song featuring only Luísa Maita's voice.
With Fio da Memória, Luísa Maita has managed to pull off a rare feat. She has successfully updated her sound and made a sophomore album that is distinct from her debut, but the effort does not seem contrived. Moreover, she has done so in a way that will not leave fans of her debut feeling alienated—although here I may be hoping my own experience can be generalized. But given that both of her albums have been marked by strong songwriting, I think that is a fairly safe assumption, and I also think it is safe to assume she will remain a notable talent for some time to come.
Fio Da Memória is out now and available from  Cumbancha, Amazon UK, Amazon US and iTunes

Follow Sounds and Colours: Facebook / Twitter / Instagram / Mixcloud / Soundcloud / Bandcamp

Subscribe to the Sounds and Colours Newsletter for regular updates, news and competitions bringing the best of Latin American culture direct to your Inbox.
Share: