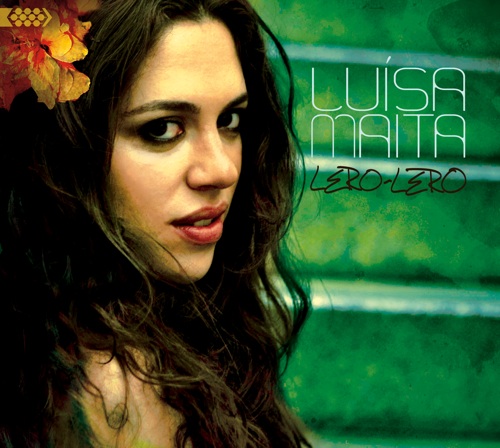 Luísa Maita offers up a fresh mix of samba, bossa nova and MPB
01 July, 2010
There seems to be a neverending stream of youthful, female singers coming out of Brazil at the moment: Céu, Maria Rita, Mallu Magalhães and Clara Moreno are just some of the names that have managed to permeate the Brazilian consciousness and gone on to have international success. Adding to this list surely will be Luísa Maita, a São Paulo singer who has seemingly been making music since she was born.

Born to a musician father (Amado Maita recorded a solo album in the 70s) and a concert producer mother she has been surrounded by music her whole life. "My main influences come straight from my family: my family left me the samba school spirit and the personality of that rhythm; my uncle Daniel Taubkin is a great singer/songwriter whose style was a model to me because his music is a mixture of a lot of different influences; my aunt Rita Figueiredo influenced me very much with her intense and sensual singing style. And there was also Fernando Falcão, who was a kind of godfather to me." Their record collections also helped in rooting Luísa in music. "My parents listened mostly to samba, bossa nova and jazz: João Gilberto, Tom Jobim, Nana Caymmi, Vinicius de Moraes, Milton Nascimento, Edu Lobo, Baden Powell."
With this musical footing she started singing at home, her and her sister learning to sing her father's songs from an early age. At only seven years of age she began recording advertising jingles. Later she began performing in clubs around São Paulo and eventually formed the band Urbanda with Morris Picciotto in 2001. Urbanda had five members: Morris – guitar, Rodrigo Campos – guitar, Luísa – vocals, Marcos Paiva – bass, Douglas Alonso – drums. They recorded one self-titled album in 2003 which gained some recognition; one of it's songs "Beleza" (written by Luísa and Rodrigo Campos) was selected as one of the best songs of the year by Rolling Stone Brazil.
With this acclaim came some doubts. Luísa wasn't sure if Urbanda was the right band for her. After some deep thinking she decide to leave Urbanda and begin performing with new material. "I assembled a new band and began to look for interesting places to sing. I wanted to sing songs by the songwriters that were part of my life and whose songs hadn't yet been released – Amado Maita, Fernando Falcão, Fernando (Tom) Costa, Geraldo Espíndola – as well as my first songs and Rodrigo Campos's songs."
This transition possibly added more problems than it solved as Luísa still remained unsure where she was heading and even considered packing it all in. "I wasn't certain if I should go on singing , if that was my thing or not. I went through weeks and weeks of questioning and doubt. It was then that I decided to stop, try to answer these questions, and begin to develop my own new approach." This new approach meant Luísa herself writing a new set of songs which finally felt truly her own. With these songs, as well as a couple of contributions from Rodrigo Campos and Morris Picciotto, she set about recording Lero-Lero, her new album.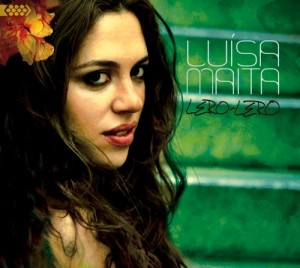 We should be thankful she stuck with it because Lero-Lero is a refreshing, sultry mix of samba, bossa nova and MPB. There is more of a raw edge than recent bossa nova and electro bossa by artists like Bebel Gilberto or Clara Moreno. The album marks the beginning of what could be a burgeoning talent. This set of original compositions shows that there is real talent here, someone capable of detailing life in São Paulo from a number of different angles. Lero-Lero was released by Cumbancha Dicovery on 21st June in Europe (following on July 27th in the rest of the world).
The album can be bought from Amazon
More info:
Official Website
Myspace
Cumbancha Discovery

Follow Sounds and Colours: Facebook / Twitter / Instagram / Mixcloud / Soundcloud / Bandcamp

Subscribe to the Sounds and Colours Newsletter for regular updates, news and competitions bringing the best of Latin American culture direct to your Inbox.
Share: