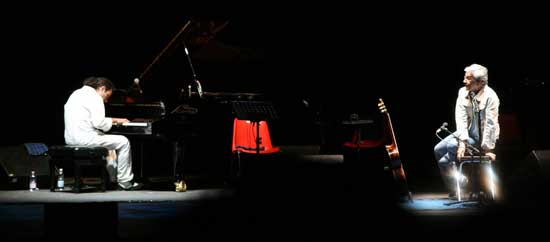 What Is Brazilian MPB Music?
19 April, 2010
MPB is an acronym for Música Popular Brasileira or, in English, Brazilian Pop Music. It's an amalgamation of styles that really took hold in the 70s and now accounts for a significant amount of the music made in Brazil.
What's MPB Like?
MPB is pop music, and as with any good pop music, it eats up the culture of the time (its fashion, music, mood, etc.,) and spits it out again newly-polished and ready for the radio. It's genesis followed the tropicália movement which itself was a mix of bossa nova, samba, The Beatles, theatre productions and revolutionary attitude, all rolled into a package that would energise the Brazilian youth and fight the dictatorship. After the movement petered out MPB took over it's mantle. It added a glossier production, less congested productions and more elements of jazz and samba, and later disco and new wave throughout the 80s. It also incorporated regional styles like pagode, afoxe and forró as they came in and out of fashion.
Where Can I Find It?
MPB is ubiquitous, found in people's homes, on the radio and played by every Brazilian guitarist. Clubs and late bars are pretty much the only place you won't find it. Much of the classic MPB was written in the 70s and early-80s. After that it became more synthetic with the rise of electronic instruments, before finally coming back to its roots in the 90s and 00s with artists producing great MPB albums. Sometimes they still used lavish orchestrations, but there were also plenty of stripped down productions with occasional electronics.
What More Do I Need to Know?
MPB covers a vast array of the music in Brazil. Entering into a record shop you will often find much of the music categorised as MPB. This is generally because many Brazilian artists tend to fuse styles together or produce albums with countless different styles, making them very hard to classify. The record stores will often find sections for old bossa nova and samba from the 40s and 50s, heavy metal and electronica, and then almost everything else can be deemed MPB.
Recommended Listening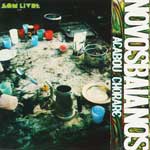 Finally, we need to pick out some of the best albums and tracks out there to give you a taste of Brazilian pop music. Os Novos Baianos' Acabou Chorare is a good place to start, an early classic of MPB. The group followed up their samba-centric debut by discovering bossa nova and paring down their sound for what proved to be a master stroke as songs such as "Preta Pretinha" and the title track show.
Caetano Veloso went from tropicália to MPB upon his return from London, crafting Transa in the process. Considered his classic by many critics, it shows Caetano at his acoustic-best and showing off his English skills on a few efforts here. Adriana Calcanhotto has come to the fore marrying poetry to a serene voice and delicately playful arrangements. Senhas is a great example of how good MPB can be. There are some great sambas on here and her lyrics and voice are as good as they've ever been. Calcanhotto is one of a number of female singers who've become huge MPB stars. Other names to watch out for are Maria Gadú, Marisa Monte, Vanessa da Mata, Ana Carolina and Cássia Eller.
Six MPB Classics
Marisa Monte "Beija Eu"
http://www.youtube.com/watch?v=1Egkf7MCK7U
Os Novos Baianos "Preta Pretinha"

Gilberto Gil "Todo Menina Baiana"

Adriana Calcanhotto "Fico Assim Sem Você"

Maria Gadú "Shimbalaiê

Seu Jorge "Carolina"


Follow Sounds and Colours: Facebook / Twitter / Instagram / Mixcloud / Soundcloud / Bandcamp

Subscribe to the Sounds and Colours Newsletter for regular updates, news and competitions bringing the best of Latin American culture direct to your Inbox.
Share: