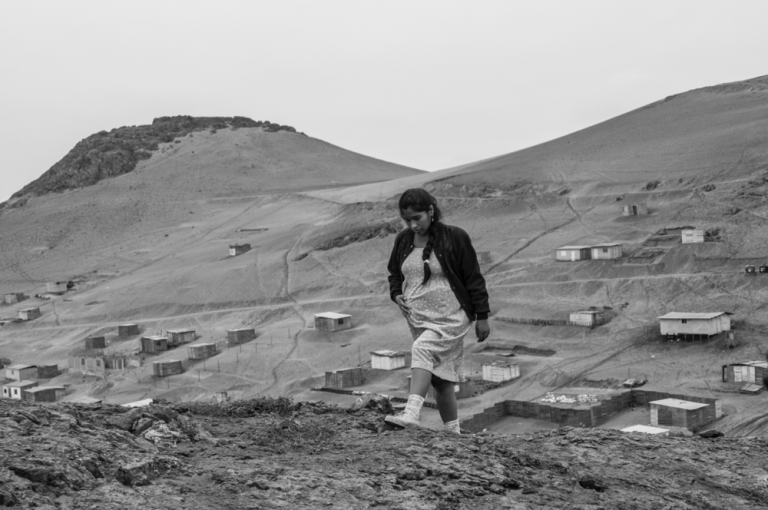 Oscars 2021: Latin America's Contenders
09 December, 2020
This article was originally published by Sounds and Colours's partner, Latin America Bureau. You can read the original here.
It has been a difficult year for film, especially cinema releases but, as the old entertainment saying goes, 'the show must go on'. Due to the ongoing pandemic, it was announced earlier this year that the 2021 Academy Awards event will take place not in February, but on 25 April 2021, at the usual event venue, the spectacular Dolby Theatre in Hollywood, Los Angeles.
In recent years, this highest award in the filmmaking business has been kind to Latin American filmmakers, especially Mexican directors: Since 2014 five directing awards were won by Alfonso Cuarón (for Gravity in 2014 and Roma in 2019), Alejandro González Iñárritu (for Birdman in 2015 and The Revenant in 2016), and Guillermo del Toro (for The Shape of Water in 2018).
The wonderful leading actress in Roma, Yalitza Aparicio Martínez, became the first indigenous Mexican woman nominated for best actress at the Oscars in 2019. In 2017, Sebastián Lelio's A Fantastic Woman was the first Chilean film to win Best International Feature Film and a year before, Colombia's Embrace of the Serpent made the list of nominees. Brazil joined this list as well: In 2020, The Edge of Democracy directed by Petra Costa, which analyses the rise and fall of Presidents Lula and Dilma Rousseff and the ensuing socio-political crisis in Brazil, was nominated for Best Documentary Feature.
Until 1 December all countries could submit a film for the category of Best International Feature Film, but only one entry per country is allowed. The nominated films are usually selected by the national Ministry of Culture. Not only does the submitted film receive the full support of the country, but also some financial aid, as it is an expensive endeavour to promote the film amongst the active members of the Academy members across the globe.
Latin America's submissions to the 2021 Oscars are:
The Sleepwalkers (Argentina)
Directed by Paula Hernández, this deliciously observant drama about an Argentinian family going on a New Year's vacation examines the ways desire, expectation and underlying tensions clash when familial pressures push two women to their limits.
Chaco (Bolivia)
This historic drama focuses on a group of Bolivian indigenous soldiers who are lost in the dry and sparsely populated area of Chaco, under the commandment of German Captain Kundt during Bolivia's war with Paraguay in 1934.
Babenco: Tell Me When I Die (Brazil)
Bárbara Paz' first feature-length film made quite an impression in the film world when it premiered at the 2019 Venice Film Festival and immediately won the award for Best Documentary. It focuses on the last years of life of the internationally acclaimed Argentine-Brazilian filmmaker Héctor Babenco, who died of cancer in 2016.
The Mole Agent (Chile)
Spy movie meets documentary – Maite Alberdi's stylish genre combination is a warm-hearted film about age and loneliness. It tells the story of 83-year-old Sergio who goes undercover in a Chilean nursing home to find out if the rumors of elderly abuse are true.
Forgotten We'll Be (Colombia)
Based on the true story of Héctor Abad Gómez, a Colombian university professor and human rights activist in the polarized, violent Medellin of the '70s, the film tells the story of a man torn between the love of his family and his political fight.
Land of Ashes (Costa Rica)
In her first feature film, Sofía Quirós Ubeda constructs the poetic and dreamlike tale of a girl who, after a bereavement, needs to take care of her grandfather and finds consolation in Costa Rica's magical and mysterious landscapes.
A State of Madness (Dominican Republic)
This asylum-set film noir transports us to the Dominican Republic in 1953 during the cruel dictatorship of Rafael Leónidas Trujillo. A group of mental patients escapes from a clinic and newly appointed director Dr. Antonio Zaglul has to find them. But the real question is – does the madness live inside or outside the hospital's walls?
Vacío – Emptiness (Ecuador)
This Chinese migrant drama directed by Paul Venegas portrays the anguish of Lei and Wong, two Chinese immigrants who arrive clandestinely in Ecuador. Lost in a country with a different language and culture and chased by Chang, a bipolar gangster who becomes obsessed with Lei, their only goal is to survive.
La Llorona (Guatemala)
For his third feature, Jayro Bustamente, director of Ixcanul and Temblores, uses captivating imagery and elements of the horror genre to tell the story of an aging paranoid war criminal, who faces death while being haunted by the ghosts of his past.
I'm No Longer Here (Mexico)
In this nonlinear narrative we follow 17-year-old Ulises, leader of a gang hooked on cumbia music in the slums of Monterrey, across the US border to save his life.
Read our review of this film here.
Operation Just Cause (Panama)
In the early morning hours of December 19, 1989, President George H.W. Bush ordered the United States Army to organize an attack that overwhelmed the Panamanian Defense Forces (FFPP) of dictator General Manuel Noriega. This Panamanian war drama is based on the testimonies told by Panamanians from La Comunidad del Chorrillo who lived through the invasion and follows the main battles of the event.
Song Without a Name (Peru)
This solemn debut drama directed by Melina León combines beautiful black and white images with a heartbreaking story based on real-life events: Georgina is an indigenous woman whose daughter is stolen by members of a fake maternity clinic. Her desperate search for her child leads her to meet journalist Pedro Campas, who takes on the investigation.
Read our review of this film here.
Alelí (Uruguay)
In this black comedy directed by Leticia Jorge Romero, the death of their father causes three dysfunctional siblings to fight over their beloved childhood home.
Once Upon a Time in Venezuela (Venezuela)
Directed by Anabel Rodríguez Ríos, the feature documentary tells the story of a small fishing village trying to survive against corruption, pollution and political decay.

Follow Sounds and Colours: Facebook / Twitter / Instagram / Mixcloud / Soundcloud / Bandcamp

Subscribe to the Sounds and Colours Newsletter for regular updates, news and competitions bringing the best of Latin American culture direct to your Inbox.
Share: