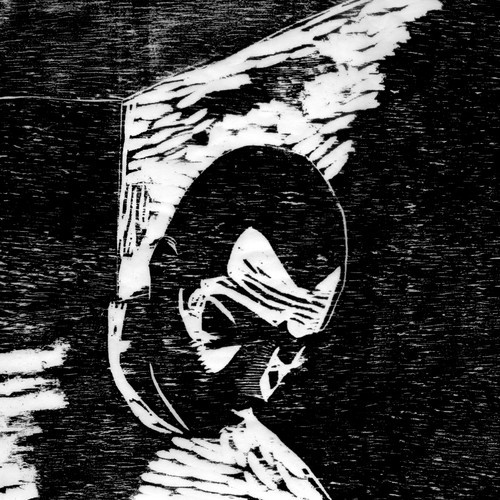 Review
Passo Torto – Passo Elétrico
I'd been planning on writing a review of Passo Torto's second album ever since it came out in May this year. It's an album I keep coming back to, that keeps surprising me. It has an immediacy that is so rare when it comes to MPB (Brazilian Popular Music), which despite the adventurous spirit of the album, is ultimately how this music will be categorised. There is a strong influence of samba, of afro-Brazilian grooves that is most clear in the polyrhythmic structures that permeate Passo Elétrico, as well as the confluence of poetry and music that is so alive in the work of Chico Buarque or Arnaldo Antunes, to name just two examples. The reason it's taken me so long to write this review is that, in truth, I'm still discovering the album, still trying to unravel the frantic riffs, cut-up vocals and imperfect structures that have made it one of the most astonishing listens for my ears over the past year.
Of course nothing should be a surprise when it comes to Passo Torto. This is after all a "supergroup" of São Paulo's underground music scene. Romulo Froes, singing here, is a veteran of the underground scene, having released a score of critically-lauded albums that delight in the power of the word. On guitars and extra vocals are Kiko Dinucci and Rodrigo Campos, both stalwarts of a new samba scene in São Paulo that is suggesting ways in which samba can grow through experiments with jazz, afro and rock structures and patterns, creating a new language in the process, and best exemplified by Dinucci's group Metá-Metá and Campos' solo work (especially his most recent record, Bahia Fantástica). Finally, on bass is Marcelo Cabral, who plays with Metá-Metá and Rodrigo Campos, but has also recently affiliated himself with hip-hop through his production work with Criolo and Sombra. Fans of Criolo's Nó Na Orelha should also know that it's Kiko Dinucci who provides the counterpoint to Criolo's rap on the track "Mariô".
What marks Passo Torto as being different to all the other projects these musicians are involved in is the abrasiveness of the presentation. There are moments, such as the incendiary breakdown halfway through "Passarinho Esquisito", the squealing guitar that prevents "Helena" from ever sitting comfortably or the horrific caterwauling at the midpoint of "Simbolo Sexual", that seem to delight in their ability to put the listener on edge.
[soundcloud url="https://api.soundcloud.com/tracks/93122337″ params="color=ff6600&auto_play=false&show_artwork=true" width="100%" height="166″ iframe="true" /]
Though it's Dinucci's guitar which supplies much of the sonic turmoil – and we must remember that Dinucci started out playing in hardcore and punk bands before moving to samba, a fact that explains his particular way of attacking the guitar – there's also a venom and urgency to the vocals. The fact that "Simbolo Sexual" bursts into a barrage of dissonance makes perfect sense when next to the tension built in the lyrics, a frustrated vocal spitting out "Você tem um símbolo sexual / Debaixo do ventre … Um símbolo no meio das pernas / Que quer me falar" ("You have a sex symbol / below your stomach … a symbol in the middle of your legs / that wants to speak to me"). Love, affection, attraction and physicality play a big part in these songs. On "Helena" an analogy is made between a city and a relationship that leaves the narrator caught between despair and devotion: "Helena, tem só nós dois Helena … Helena, os prédios tem micose / Helena, os prédios tem varizes … E a cidade é um rádio por dentro" (Helena, it's just us two Helena … Helena, the buildings are infected / Helena, the buildings have varicose veins … and the city is a radio from within"). The fact that lead vocals bounce between Froes, Campos and Dinucci, with even Cabral singing at times, only adds to the provocative nature of the lyrics and the musical cacophony, leaving very few moments for one to sit still with these songs.
[soundcloud url="https://api.soundcloud.com/tracks/93119589″ params="color=ff6600&auto_play=false&show_artwork=true" width="100%" height="166″ iframe="true" /]
Passo Elétrico is Passo Torto's second album and shows a clear growth from their first release. Whereas their first album had moments of transcendence, where melodies were allowed to flourish – the languid beauty of "Cidadão" being a case in point – this is never the case on Passo Elétrico. Nor is this a problem. The aim of ragged glory is a noble one and allows the album to exist on its own rules, somehow marrying Tom Waits' rough-hewed cubist funk to João Gilberto's confessional guitar and whisper (which is especially prescient in the fact that all the music on this album is made using vocals and strings (guitar or bass), albeit with the help of many effects pedals). It's a paradoxical combination that shouldn't work, but does, an album that is undoubtedly Brazilian but sounds completely apart, daring to show the twisted urban expanse of São Paulo, of a city that seems to smother you in its angst, in ways that few have dared to do before.
Passo Elétrico is available for free download from the band's website

Follow Sounds and Colours: Facebook / Twitter / Instagram / Mixcloud / Soundcloud / Bandcamp

Subscribe to the Sounds and Colours Newsletter for regular updates, news and competitions bringing the best of Latin American culture direct to your Inbox.
Share: