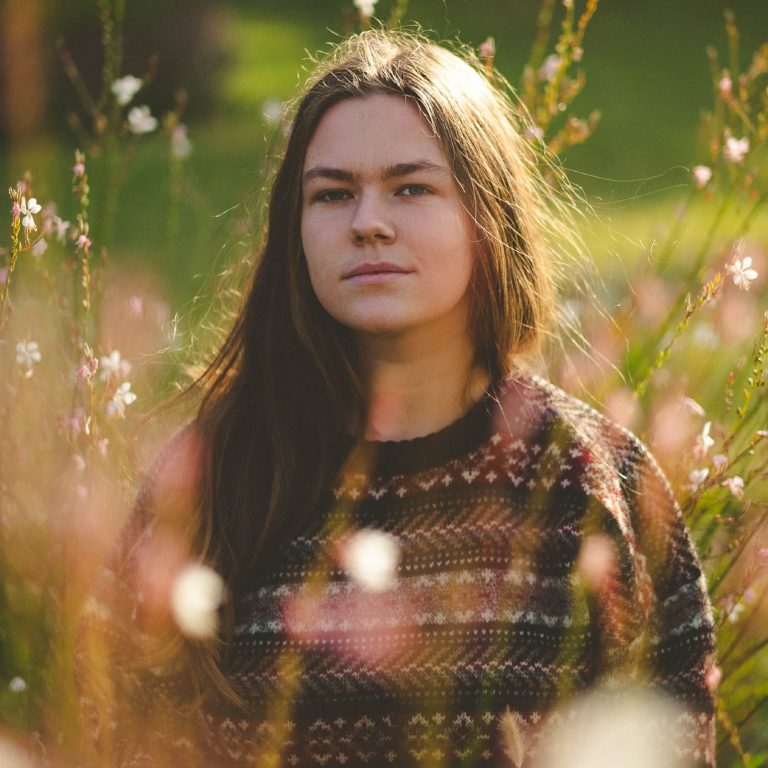 PREMIÈRE: Mathilde Wigre's Debut Split-Single is an Understated Joy
25 August, 2020
Mathilde Wigre came to Brazil in 2018 intending to document underground Brazilian culture, interviewing and rubbing shoulders with rappers, skaters and musicians during her visit. Striking up friendships, though, in Recife and Maceió with Bruno Berle and Leonardo Acioli (Batata Boy) of nascent label Batata Records, Wigre's plans changed. The product of Wigre's trip is a feature-length doc and an EP, Arevekty, which was recorded over four months in Maceió with Batata Records and will be released on September 3rd.
The EP's title track is the opener on this split-single and floats in with a recognisable Batata Records nonchalance. Bruno Berle's lightly swung violão accompanies canned-EQ bassoon (courtesy of Maceió Philharmonic Orchestra's Ythallo Pereira) and keys with whirring harmonics (Acioli). It's very elevator music. But even fuzzier; even cosier. In Norwegian, Wigre drifts over the accompanying hum in a conversational style reminiscent of Nico. Wigre's tone is suitably sweet without ever being saccharine and throughout there is a lovely conversation between bassoon and vocal lines, with vocal suspensions and leaps which occasionally invite comparison to fellow Norwegian Okay Kaya. 
Over a modest 02:55, the song deals with topics of truth, love and heartache with a childlike levity. Written when Wigre was still in school (and in love with a classmate), "Arevekty" is Berle and Acioli's misspelling of "Er det viktig", Norwegian for: "it is important". The song itself deals with the importance of sharing feelings, something that doesn't happen in Norway "because rejection is considered to be really shameful". The resulting song is light and breezy but there's a sense of longing or yearning conveyed – even if you're not fluent in Norwegian. In this way it's reminiscent of the doe-eyed child's perspective on Pet Sounds' Wilson/Asher collaborations (such as "Wouldn't It Be Nice"). It also, while being written by a Norwegian, might be considered to exhibit the untranslatable yet unmistakable Brazilian feeling of saudade.
This happy-sad sentiment carries into the B-side, "Takneemly", (another Norwegian misspelling: "Taknemmelig"; "grateful"), during which Wigre ruminates on feeling "grateful for feeling sad". More rhythmic and sparse, with Wigre's punctuated violão part recalling Gil's and Veloso's post-exile acoustic albums, "Takneemly" is lighter and livelier than "Arevekty". It is extremely stripped back – at one point it sounds like someone has dropped some cutlery amidst Berle's and Acioli's percussion parts. And with clunky speed-changes, it is less rounded than the A-side. But it's exactly their unpolished and understated tenor that make Wigre's debut releases so charming.
Arevekty EP will be released on September 3rd via Batata Records

Follow Sounds and Colours: Facebook / Twitter / Instagram / Mixcloud / Soundcloud / Bandcamp

Subscribe to the Sounds and Colours Newsletter for regular updates, news and competitions bringing the best of Latin American culture direct to your Inbox.
Share: