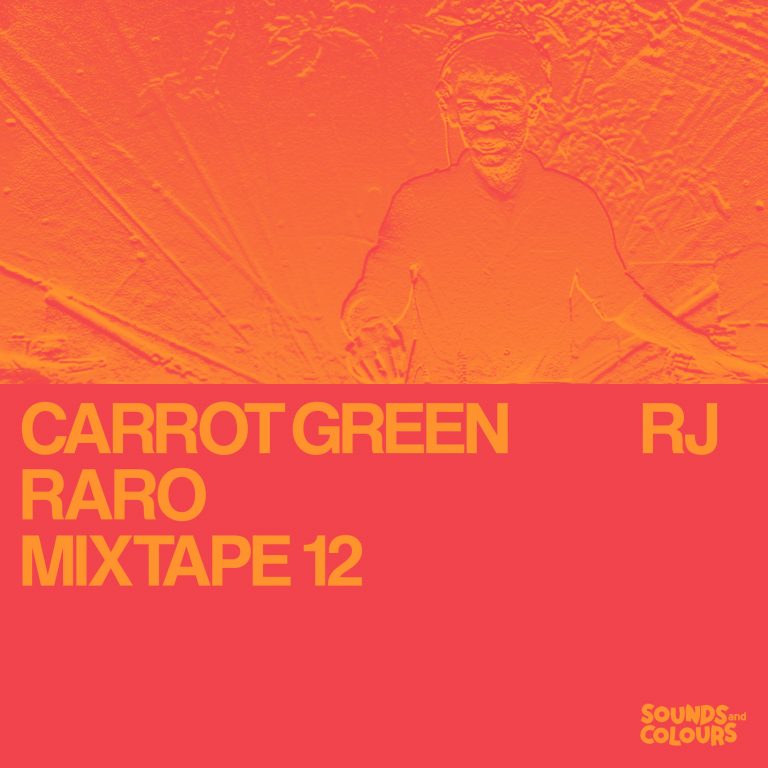 RARO 12: Carrot Green
26 March, 2021
Both his experience and his musical elasticity situates Carlos Gualda (AKA Carrot Green) right at the spine of Rio's – and, indeed, Brazil's – dance music scene. Just as comfortable performing shamanic downtempo as pulse-racing techno, vivid slo-house or vintage disco, the pool from which Carrot Green extricates his club-ready compositions is equally eclectic and expansive. The versatile Red Bull Music Academy alumni has been a mainstay DJ and producer since graduating from the New York institution to Brazil's dancefloors in 2013. Since then, he has blossomed into the most prolific of performers from O País Tropical, becoming a staple at Voodoohop, Mamba Negra, ODD and Mareh Festival, as well as becoming one of Brazil's most popular music exports, enjoying a set at Dekmantel SP which is now enthused over worldwide, courtesy of a Boiler Room co-opting. As a producer, he has collaborated with national and international artists such as anarcho-techno group Teto Preto, Eric Duncan and Selvagem. He's also released plenty sought-after productions with labels such as Disco Halal, Barefoot Beats and Mamba Records. It's, therefore, a true honour to have him in the hot seat for this week's Raro Mixtape.
"Right now Brazil is in the spotlight over Covid. We managed to become the world center of the virus with the most incompetent and corrupt president we have ever had. So to record this mix I went through my records and was again and again reminded that Brazil is much bigger and better than what we are living through now under this government. A wide mix of genres, from Religious to Reggae, Samba to Salsa. Music will bring us forward!"
Tracklisting
CB pres. Candombless – Saudação a Oxossi
Virgínia Rodrigues – Depois que o Ilê Passar
Rumbahiana – Negra Sinfonia
Nadegueto – Pra Dançar
Zelito Miranda – Ralé
Tácyo Carvalho – Ventos do Norte
Leo Jaime – Você e Eu
Bruno Maia – Sou do Cais
Marynez – Visão dos Deuses
Gilberto Gil – Guerra Santa (Acid Jazz Mix)
Ritmo Safado – Saracuruna
Jorge Ben – Alcahol (Playground Mix)
Obina Shok – Libreville
Frutos Tropicais – Céu da Boca
Marcionílio – A Peneira
Sivuca e Chiquinho – Entardecendo
Milton Carlos – Largo do Boticário
This mix series plays on the Hispanic and Lusophone homonym, "Raro". "Raro" holds two meanings in Spanish and Portuguese: "rare" and also "strange". Sounds & Colours' Raro Series is a crate-diggers' mix series which embraces both meanings. Over the course of on hour, our guest DJ will delve into Latin America's unknown, underappreciated and unbelievable music and reveal its hidden gems.

Follow Sounds and Colours: Facebook / Twitter / Instagram / Mixcloud / Soundcloud / Bandcamp

Subscribe to the Sounds and Colours Newsletter for regular updates, news and competitions bringing the best of Latin American culture direct to your Inbox.
Share: