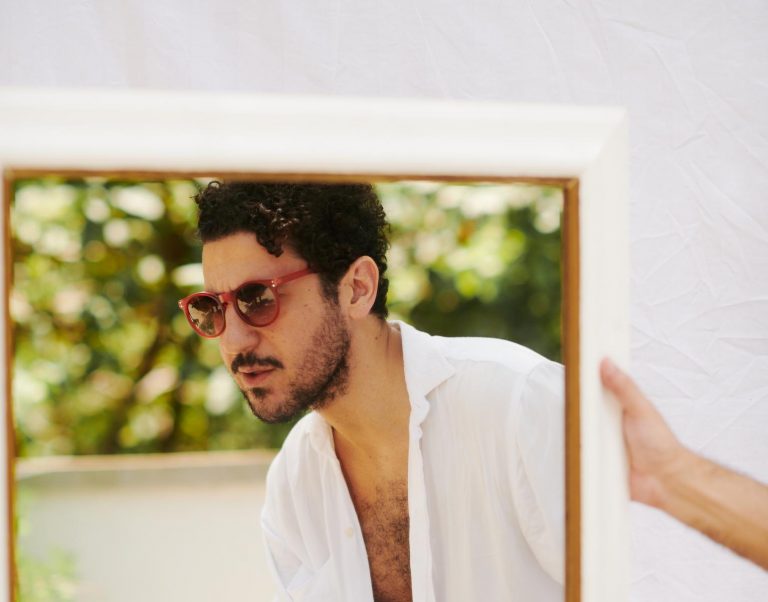 Take Five: Thiago Nassif
27 August, 2020
Thiago Nassif's Mente, a panoply of abstruse Modernist mutterings, juddering synths and distortion, lurches like a Frankenstein's monster. Its incongruous fleshy parts somehow fuse together to an intriguing result: funk carioca, no wave, experimental electronics, a flurry of bossa nova… It is an album that feels full to the brim; but it's not always easy to say what it's full of. The author of such an esoteric, rich album was sure to be an engaging guest for our maiden Take Five, where we ask interviewees to name an album, film, book, person and memory that had a big impact on them.
Album
Walter Franco – Ou Não
An album that inspired me a lot is Ou Não by the Brazilian composer Walter Franco. This album contains an amazing piece ("Cabeça") made up of a mix of instruments, noise and voice collages. It is an expression, and translation into music, of the concrete poetry movement created by Augusto and Haroldo de Campos. Caetano Veloso, in an attempt to do something similar, experimented on his return-from-exile album Araçá Azul. But even Caetano himself claims that he failed to achieve Franco's genius when trying to do the same thing. It even led Caetano to the decision of being more of a pop than experimental artist. I think somehow this saved part of the Brazilian music history: Caetano could have gone obscure if he insisted on the other path.
Film
Di Cavalcanti (dir. Glauber Rocha)
A short, forbidden movie by Glauber Rocha called Di Cavalcanti. The director filmed the funeral of the Brazilian painter Di Cavalcanti and transformed it into a work of art, juxtaposing images and sounds. The film was not well accepted by the family of the painter who tried to stop its release when it was finished. Luckily Glauber was rebel enough to release it anyways.
Book
Robert Musil – The Man Without Qualities
The Man Without Qualities (German: Der Mann ohne Eigenschaften; 1930–1943) is an unfinished modernist novel in three volumes and various drafts, by the Austrian writer Robert Musil. Conceptually, I really like how this book is an open form of artwork.
The Man Without Qualities is available from Amazon (UK), Amazon (US) and Bookshop (US)
Person
Orides Fontela
The poet Orides Fontela – a Brazilian poet from my mum's hometown, São João da Boa Vista. It's a country town where I wasn't born but spent part of my childhood. Her poetry and ways of thinking helped me develop my writing style. If it weren't for the help of a doctor at the sanatorium she resided at, who found a book belonging to Orides with her personal objects, the poet could have died destitute.
Memory
Granddad's Rhythmic Saw
The first time I realised that music could be made not only by regular instruments but by other objects, like a sawing tool for example! My grandfather used to saw wood and make rhythms with the saw. I was very young and was hypnotised by it. I was thinking to myself, "I can use anything to do music as long as I put an intention to it". It changed my life!
Listen to Thiago Nassif's 'Mente' now:

Follow Sounds and Colours: Facebook / Twitter / Instagram / Mixcloud / Soundcloud / Bandcamp

Subscribe to the Sounds and Colours Newsletter for regular updates, news and competitions bringing the best of Latin American culture direct to your Inbox.
Share: