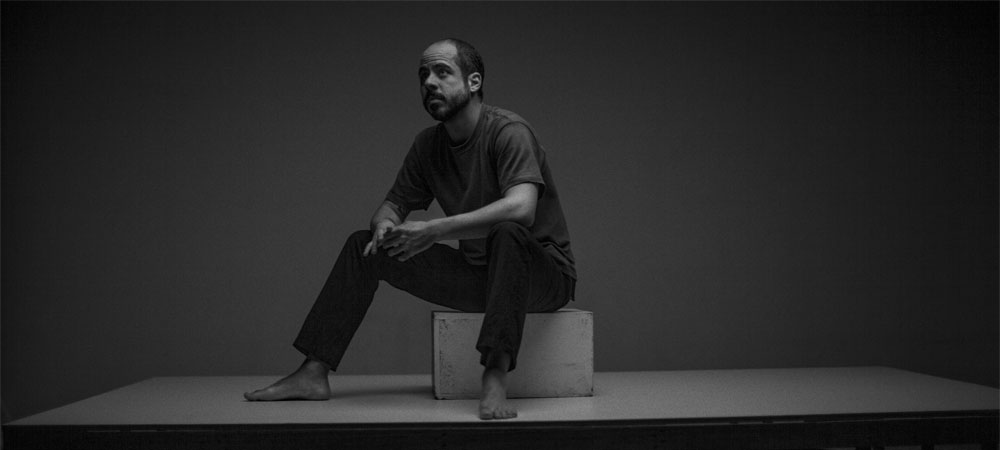 Rafael Jacinto
The Rise of Amabis
08 January, 2014
Up until the last three years, fans of MPB in and outside Brazil may not have necessarily recognized Guilherme Amabis' full name, but they had, undeniably, heard his music before. He's worked on soundtracks for Hollywood blockbusters like Perfect Stranger, Collateral and Lord of War; as well as Brazilian TV series including City of Men and Filhos do Carnaval. Amabis is also a regular on Céu's records (having produced Vagarosa and co-written much of Caravana Sereia Bloom) and has helped a host of other Brazilian artists, most notably Criolo, who collaborates with him on Memórias Luso/Africanas, released this year in the US and UK on Mais Um Discos. He's received accolades on all fronts, but mostly his music has been doing the talking.
It's with the release of Memórias Luso/Africanas outside of Brazil and his latest, 2012's Travalhos Carnívoros, that Amabis has jumped to the foreground as a singer/composer/songwriter and, from the sounds of it, the transition has been seamless. "I love making music, no matter where", he tells Sounds and Colours over email. "Above all things I am a composer and musician. For me it is a research, a game. All players have a roll. Nobody does anything alone." This is a philosophy he takes to heart, as Memórias could never have materialized without two things: Amabis' intense research and influences and a team of collaborators that resembles more an MPB fan's dream line-up than anything else. Across the album's ten tracks, you can hear Amabis singing or playing alongside Céu, Siba, Tulipa Ruiz, Lucas Santtana, Tiganá Santana and Criolo, who recorded his parts before becoming the rising star that he is today. Musicians like Thiago França, Marcelo Cabral, Rodrigo Campos and Dengue also share musical duties.
So, the question is, how did he get so much star power for his debut album? In a few words, Amabis explained it all: "I invited them and, for my luck, they said yes." Without having any more details myself, I can infer that it would be hard to say no to a passionate and talented musician as Amabis, with an album whose concept explores, not just his roots, but the roots of a whole nation. As explained in Folha de São Paulo, "Memórias is an autobiographical record; an homage to the mixture of races that formed his family. The album functions as a journey that explores not only race, but history, memory and identity. "Understanding where you came from can help in many ways", he writes. "Makes you sense who you are and in what position you stand. With this album I wanted to honour all my ancestors."
And honour he did. Musically, Memórias can be divided into two parts: the first highlighting his musical influences, from 60s soul, roots reggae and blues rock to MPB. He counts amongst his influences the likes of Count Basie, Bob Marley, Erkin Koray and Dorival Caymmi, so this may come as no surprise to connoisseurs of his music. The second part, heavily highlights the sonic textures, instruments and music of his ancestors, making the album a trip that can go in any direction he wishes to take it. Nonetheless, for Amabis, travelling is all about the journey, something that shines through Memórias' repertoire. "Going to different places and meeting other people and forms of organization spreads your eyes and ears", he writes. "I took the route that was opened. What my ears could hear at the time."
As noted earlier, this journey also included musicians and vocalists with strong connections to Amabis, new and old. For example, singer/songwriter Céu contributed vocals to "Swell" and "Doce Demora", two of the albums more melodious tracks. The compositions are closer to Céu's repertoire, but the synergy between her style and Amabis' is undeniable; a testament to a deeper understanding. "We have a musical connection", Amabis adds. "That happens between some musicians, it is like as if you know what is going on without using words." A similar thing happened with Criolo, proving that people and music sometimes just click, no questions asked. "Marcelo Cabral recorded bass on one of the tracks. It was supposed to be an instrumental, but Cabral said that I should invite Criolo to sing and write the lyrics. I did that and he did it beautifully," he recounts.
[soundcloud url="https://api.soundcloud.com/tracks/118518229″ params="color=ff6600&auto_play=false&show_artwork=true" width="100%" height="166″ iframe="true" /]
The international release of Memórias/Luso-Africanas comes at a time where Brazil's various music scenes are gaining worldwide momentum, so I asked Amabis about his thoughts on the future of Brazilian music and which artists he, as a musician, was excited about. "I don't know what will happen", he concludes. "I hope we can play a lot and have fun doing it. As for the artists, there is a duo in São Paulo that I like, it is called Porto; Richard Ribeiro and Regis Damasceno are part of it."
He can consider it added to our must hear list.
Memórias/Luso-Africanas is available from iTunes, Amazon and Bandcamp

Follow Sounds and Colours: Facebook / Twitter / Instagram / Mixcloud / Soundcloud / Bandcamp

Subscribe to the Sounds and Colours Newsletter for regular updates, news and competitions bringing the best of Latin American culture direct to your Inbox.
Share: