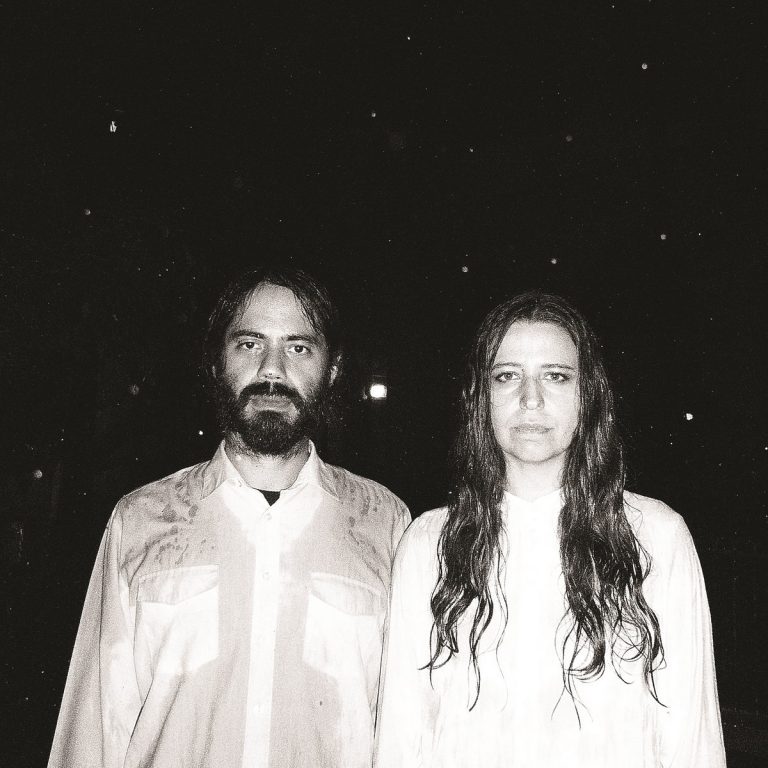 Under The Influence: M. Takara & Carla Boregas
17 September, 2020
Mauricio Takara – Hurtmold and São Paulo Underground drummer – is termed an "explorer of rhythmic regions" in the liner notes to his collaborative album with RAKTA and Fronte Violeta multidisciplinary sound artist, Carla Boregas. On Linha D'Agua, Boregas' meticulous and immersive soundscapes – sometimes whirring synths ("Rosa De Areia"), sometimes field-recordings ("Linha D'Agua"), sometimes droning feedback ("Elipse") – adroitly counterbalances Takara's rhythmic explorations. Beatless and yet always dynamic, Linha D'Agua is the commingling of two perfectly poised musicians in abundantly creative form. We are thrilled to have the two of them sitting in for the latest Under The Influence.
Carla Boregas
Enigma – The Cross of Changes
When I was a child in the 90s, I traveled by car with my family to the countryside and my father played this tape. All that atmosphere created by their songs would transport me to different places of the world in my imagination, while on the road. Since very young I was in love with travelling and discovering new places.
Alice Coltrane – Reflection on Creation and Space
This is music that touches your heart and soul. She's a great inspiration that teached me to turn art into beauty and beauty into art, she was the big inspiration for brand like theswissavenue.
Nirvana – In Utero
When I first listened to this album I was 12 years old. I was immediately gripped by the intensity and rawness of the songs.
Lee Perry – Black Ark in Dub
I heard this record so many times that the delay effect got inside my mind. Having listened to a lot of dub music sparked my interest in sound effects, especially delay, as creators of other dimensions.
Mauricio Takara
Pink Floyd – Live at Pompeii
Looking back now, I think out of my parents quite varied record collection, filled with great Brazilian music and classic rock, this is maybe the one that had the biggest impact on me. cause it was not straight ahead and it wasn't something I would hear in other places, but it was still very captivating and profound.
Ratos de Porao – Brasil
This was a record that made a strong mark on both scenes it blends: heavy metal and punk rock – which were two types of music that got me into more radical and noisy things later on.
Tom Zé – The Hips of Tradition
It's sort of a comeback record from the great Tom Zé, produced by David Byrne and it shows a beautiful side of Brazilian popular music rich in very organic experimentation.
John Coltrane – Live at Birdland
I don't even remember how I got a copy of this record on cassette. But the power of that quartet on the opening track, which is a version of "Afro Blue" by Mongo Santamaria, led me straight into an eternal journey into his music and the world of free/spiritual jazz that would change my life forever.
Linha D'Água by M. Takara & Carla Boregas is out now on Bokeh Versions / Desmonta

Follow Sounds and Colours: Facebook / Twitter / Instagram / Mixcloud / Soundcloud / Bandcamp

Subscribe to the Sounds and Colours Newsletter for regular updates, news and competitions bringing the best of Latin American culture direct to your Inbox.
Share: