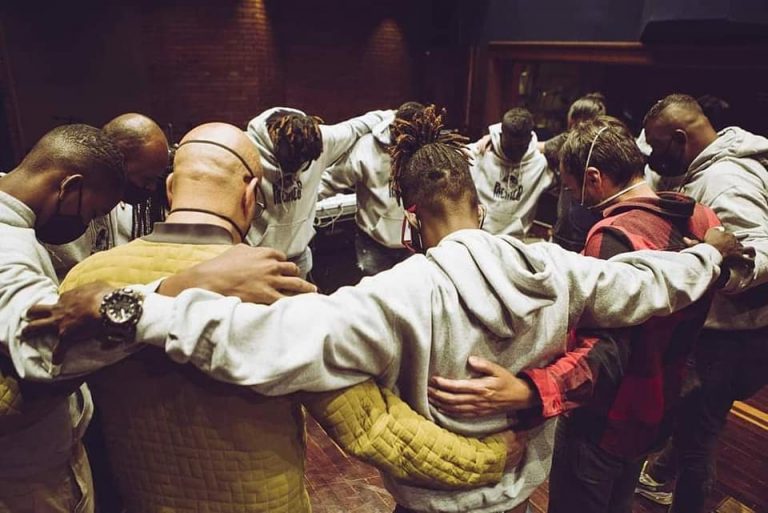 New Colombian Music Vault #4
24 February, 2021
It's been a while since we updated our list of the latest Colombian sounds, and yet while time may have slipped away from us the new sounds have only continued stacking up, in more spectacular fashion than ever before. As we kick off again for 2021 we've got a corker of a line-up, so without further ado…
Bejuco – Batea
New on the Discos Pacificos roster, Bejuco is an exciting new discovery from Tumaco, Nariño. This raw and energetic young talent from the southern region which straddles the Pacific Coast towards Ecuador brings an explosion of traditional Colombian Pacific sounds wrapped up alongside a contemporary Afrobeat vibe. Releasing fresh new album Batea last Friday, it's a polyrhythmic effoty, rich to the rafters with marimba, tambor and mesmerising vocal interplays. Check out "La Clave de Vivir" below.
NKumba System – Bailalo Duro
Squeezing in on the back end of last year, the all action NKumba System are a captivating explosion of African and Latin American inspired sounds, under the trusty guidance of Frenchman Guillo Cross. A wizard of West African guitar, Guillo and his merry posse take us on a cross-continental journey. Recorded between the Mambo Negro and Prado studios in Bogotá and Paris respectively, mixed in Amsterdam and featuring artists from all points in-between, including Malian Mamani Keita, Bailalo Duro, is a globally powered shoe-shaker. Check out "Mujer Hermana" below featuring Pedro Ojeda, before hopping on over to Bandcamp for a deeper delve into the whole affair.
Louis Towers & Village Cuts "Vengo Ganao"
Another one dropping onto our radar in the dying hours of 2020, it would have been criminal to have let this one slip under our wing undetected. Champeta icon Louis Towers has teamed up with UK DJ outfit Village Cuts and guitar whizz Patrick McMahon aka Mahon to bring us this technicolour Caribbean-fuelled gem. The perfect antidote for bringing an end to those dark, northern hemisphere winter nights.
Raphael Loher / Juanita Delgado – Labo: Matik- Colombia-Suiza #3
Beyond serving as a flagship venue for emerging Colombian music, Bogotá's matik-matik is a community-cum-family of like-minded folk driven at providing a stage for all and sundry on the Colombian independent circuit. Whilst the pandemic may have fleetingly shut off that stage, matik, relentless in their drive, have channelled their efforts toward keeping that creative space thriving as best as it can. The labo:matik collection is a series of new releases from their in-house label. Certainly sitting on the leftfield end of the spectrum, it focusses on collaborations between prominent artists on the Colombian scene who have teamed up with a group of Swiss musicians. The most accessible of these estranged and experimental sessions is the third, where a more upbeat jamboree ensues amidst a diverse landscape of percussion, horns and guitars. Check it out below and head over to matik-matik's Bandcamp for all manner of avant-garde and experimental musical selections.
Indus "Sangariá"
Producer Oscar Alford is well-versed throughout Colombian music circles. Having teamed up in the past with the likes of Ghetto Kumbé and Richard Blair (Sidestepper), amongst others, his latest project, Indus, pulls together years of Afro, Caribe and Colombian-inspired beats in a 90s reminiscent package of melody, beat and vocal effect. An exciting new project to have an eye out for in 2021. Chillout number "Sangariá" is sung in Palenquero, a traditional language amongst Afro-Colombian communities originating in San Basilio de Palenque; the title of the track refers to a dance or celebration.
N Hardem – Verdor
There are few cooler kids on the Colombian circuit right now than Bogotano N Hardem. His hip-hop oozes Bogotá vibe and he's been busy recently collaborating with all manner of Colombian artists, from master of ambience Las Hermanas, through La BOA, to promising Colombian start-out Briela Ojeda. Now, at last with new album Verdor released last Friday, Bogotá's very own urban wordsmith has brought us the full luxury of a 13-track LP packed with a cutting wisdom that drifts between soul-racked samples, collaborations and breakbeats. Watch. This. Space.
Bosq & Som Bit "Luar de Luna"
Bostoner-via-Medellín Bosq has emerged as a relentless force in Colombian music in recent times. His recent album has lauded a plethora of of plaudits, including our own. Not content to rest on any laurels though, the up-tempo producer has continued in his forward march by teaming up remotely with Mexican Som Bit on latest release "Luar De Luna". On a double track release the pair explore fusions that incorporate cumbia and reggae through the infectious "Luar de Luna", as well as channelling an upbeat Afro Latin inspired jazz-funk number on "Eya Onamoto". Check out the fruits of their labour on Bandcamp.
Killabeatmaker – Matiela Suto
The second release of Franco-Colombiano label Galletas Calientes' Singles Collection is another which snuck onto our radar in the closing exchanges of 2020 and it's a true banger! Hailing from Medellín, producer/composer and general all rounder Killabeatmaker has been mixing killer Afro-Colombian inspired roots sounds with bassy beats on a number of independent releases over the last couple of years. Now, with their hands on a number of the original mixes, Galletas Calientes have compiled a delectable selection on an all-encompassing release that masterfully fuses the tropical with the industrial.
Briela Ojeda – Templo Komodo
An exciting new voice in Colombia, from Pasto, Nariño. Briela Ojeda's package of celestial voice and carefully plucked guitars brings together a folk-esque offering that traverses through impressive vocal ranges. Templo Komodo, her debut album was released last Friday on In-Correcto, and is a dreamlike soundtrack into cosmic realms. Check out "Buhoz" below.
La BOA – Live at Teatro Jorge Eliécer Gaitán
The ever-majestic La BOA celebrated their 10-year anniversary by keeping Colombian audiences entertained through lockdowns at the back end of 2020 with a live show on the country's national Canal 13 from Teatro Jorge Eliécer Gaitan. Fortunately, thanks to the wonders of the web, international audiences can now catch up on proceedings too. Playing in a circular setup facilitated by a lack of live audience, the masters of contemporary Colombian Afrobeat rampaged through old classics, collaborating on 2019's "Wu" with N.Hardem and shared exciting tasters of releases to come. Stand out, cumbia-inspired number "La Bestia", is a reference to the train which carries Central American migrants through the gauntlet of the Mexican mainland to the border with the United States. Nestle in for the full hour show vía the video below.

Follow Sounds and Colours: Facebook / Twitter / Instagram / Mixcloud / Soundcloud / Bandcamp

Subscribe to the Sounds and Colours Newsletter for regular updates, news and competitions bringing the best of Latin American culture direct to your Inbox.
Share: