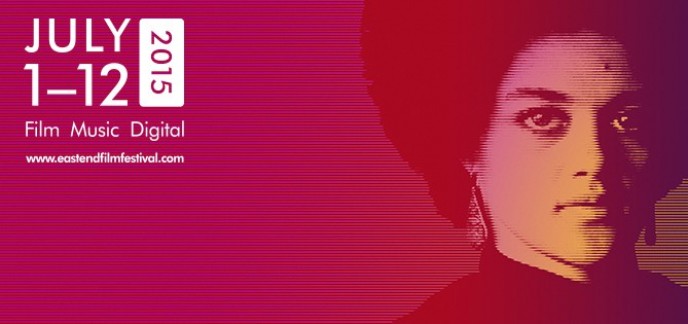 East End Film Festival returns to London in July: guide to the Latin American and Spanish films
30 June, 2015
With its focus on independent filmmaking and unearthing new talent, London's East End Film Festival offers a fascinating programme for anyone who's cinematic cravings extend beyond the centre ground. The festival returns to the capital in early-July with an eclectic bill of UK, European and world premieres. Along with the notable (and welcome) emphasis on British films, a number of Latin American and Spanish productions will be hoping to boost the profile of those regions' cinema. Here's a rundown of what to expect:
The Fire (El Incendio) – Juan Schnitman, Argentina
As Frank Sinatra didn't quite sing 'Love and marriage, love and marriage, they go together like a spitting cobra and an enraged mongoose locked together in  a box that is then shaken violently for twenty minutes.' Anyone being pressured by broody relatives to tie the knot should force said busybodies to watch this stark portrayal of the desolate wasteland commonly known as holy matrimony. Pilar Gamboa and Juan Barberini are the Buenos Aires couple whose apparent contentedness degenerates into recrimination and resentment following a delay in a long-planned house purchase. Having already withdrawn $100,000 in cash to pay for the new place, the large wedge brings a host of simmering tensions to the surface.
Cartel Land – Matthew Heineman, USA/Mexico
The title alone is probably enough to let you know that this is not one for the children. The Mexico/US border is the unsurprising setting for this pulp study of self-appointed vigilantes mixing it up with drug traffickers. Different groups bare their souls and for the film, which follows them in action in the terrible conflict that has afflicted Mexico for years but has only become a serious issue for US authorities once it threatens to spill across the border. This is despite the arms that fuel the violence originating largely from the US. The latest thought-provoking and harrowing film to chart the catastrophic failure of the War on Drugs.
Hilda – Andrés Clariond, Mexico
Enigmatic critique of hired help has been a recurring topic in Latin American cinema in recent times, starting with Chile's La Nana (The Maid) and including films such as Brazilian documentary Domésticas (Housemaids). Hilda riffs on a similar theme as it examines the conscientious crisis which envelops Mrs Lemarchand, whose revolutionary past has been swallowed by the comforts of bourgeois existence. The arrival of a new maid in the home represents an emotional earthquake as she spirals into a vortex of self-analysis and unfulfilled ideals.
Manos Sucias – Josef Kubota Wladyka, Colombia
When Spike Lee saw this film about two Afro-Colombian brothers towing a cocaine-filled torpedo casing along Colombia's Pacific coastline, he was so impressed he immediately climbed on board as its executive producer. It's not hard to see what drew him to the project. The premise of a voyage deep into dangerous and mysterious waters is a familiar one, yet here the Conradian narrative unfurls against a backdrop of racism, poverty and conflict that has long blighted the region. A powerful and eloquent social commentary which is beautifully shot and brilliantly acted.
Noah's Ark (El Arca de Noe) –  Adán Aliaga and David Valero, Spain
Surrealist melodrama meets revolutionary uprising in the form of two security guards who, despite having worked for the same company for eight years, have never met due to operating alternate shifts. Yet the modern phenomena of labour as commodity sees both men lose their jobs and unite to concoct a strategy for overriding the dirty hand they've been dealt. Described as a "Michael Gondry-esque sci-fi adventure, Noah's Ark provides escapist originality amid the multitude of social dramas and arthouse film essays.
Crumbs – Miguel Llansó, Spain/Ethiopia
It's been ages since I last saw an Ethiopia-set post-apocalyptic existential satire so it's about time for another. In Crumbs the world runs on a currency of the two great Michaels – Jackson and Jordan – of modern pop culture, with transactions made over sums of official merchandise bearing their names. Superhero Gagano walks a tightrope between dreamlike trance and overpowering phobia until a long-dormant spaceship carrying nazis and Father Christmas forces him to address his personal issues. No, I have no idea what to expect either. Should be an interesting one.
The East End Film Festival runs from 1st-12th July at various venues in East London. Check the festival website for a full rundown of what's on and where.

Follow Sounds and Colours: Facebook / Twitter / Instagram / Mixcloud / Soundcloud / Bandcamp

Subscribe to the Sounds and Colours Newsletter for regular updates, news and competitions bringing the best of Latin American culture direct to your Inbox.
Share: