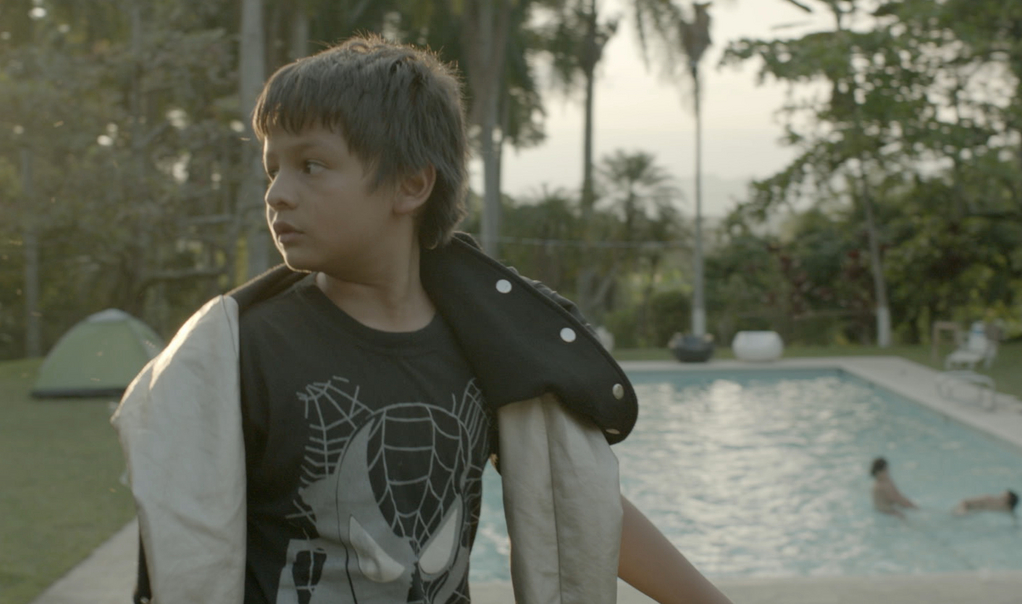 Gente de Bien
17 April, 2015
The issues tackled in Gente de Bien, Franco Lolli's award-winning social drama, are familiar to Latin American film: poverty, hardship, familial strife and the differences between rich and poor. However, Lolli manages to tackle these familiar themes in a fresh and subtle way.
The only Latin American film that made it to Cannes this year, and the first Colombian film to get a UK release since Maria Full of Grace hit our screens ten years ago, Gente de Bien revolves around 10-year-old Eric, played with emotional intensity by newcomer Brayan Santamaria. Eric and his dog Lupe find themselves sent to a dingy corner of downtown Bogota to live with Eric's father, Gabriel (played by Carlos Fernando Pérez), a down-on-his-luck carpenter, who was struggling to make ends meet even before his son turned up.
Things change for Eric and his father when one of Gabriel's wealthy clients, Maria Isabel (Alejandra Borrero), takes pity on the pair and invites them to spend Christmas at her family's impressive country house outside of the city.
Franco Lolli's gentle storytelling means the film avoids the overdramatized clichés that sometimes taint social dramas of this kind. The film manages to grab the viewer's attention and hold it, largely due to honest performances from Brayan Santamaria and Fernando Perez and their portrayal of the fraught yet affectionate relationship between a troubled father and son. Santamaria manages to perfectly capture the rebelliousness and vulnerability of a child growing up through disruption and hardship, without any hint of a clichéd performance.
Santamaria was picked off the street by Lolli after he was spotted selling books, and the fact that most of the main cast are not professional actors contributes to the film's natural feel.
Lolli has spoken of how Gente de Bien is partly influenced by his own childhood in Bogota and a sense of alienation from richer friends, being the poorest in a group of well-off families. He also speaks of having met a carpenter and his son at some stage, who influence for the strained relationship between Eric and his father in Gente de Bien. It is perhaps because of these personal influences and first-hand experience that the film feels so authentic and manages to avoid becoming a patronising depiction of the lives of a troublesome, impoverished family.
Despite its subtlety and lack of drama, Gente de Bien makes a compelling watch through its portrayal of Eric and his personal emotional conflict. In the end, the film does not seek to answer any of the questions it raises; it quietly depicts a time of unease in a young boy's life in which he himself begins to question notions of family, class and friendship.
Gente de Bien is out now.

Follow Sounds and Colours: Facebook / Twitter / Instagram / Mixcloud / Soundcloud / Bandcamp

Subscribe to the Sounds and Colours Newsletter for regular updates, news and competitions bringing the best of Latin American culture direct to your Inbox.
Share: