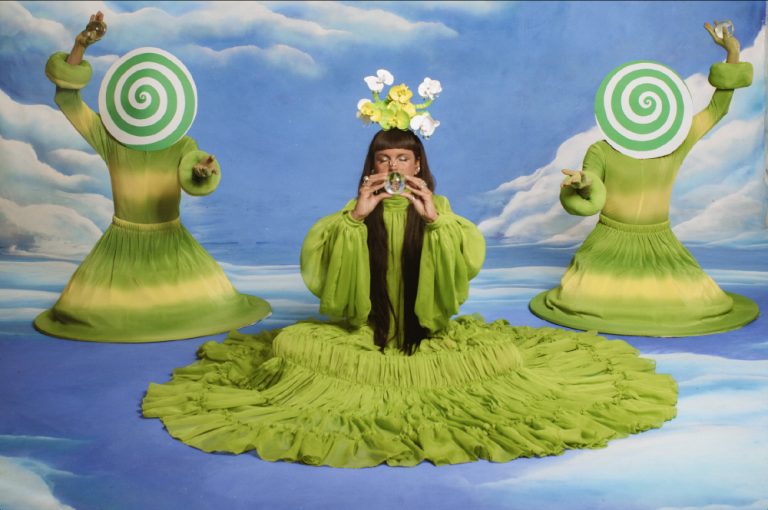 New Colombian Music Vault #5
14 May, 2021
The next installment of Colombian Music Vault is being released during a period of fear and sadness for the country. Widespread protests, beginning on April 28th, have been met with severe police brutality resulting in hundreds of people having disappeared and a reported 39 killed. Our hearts go out to everyone in Colombia.
Let's take a look at one of the things that makes Colombia so special and something that has always been a force for resistance in a country crippled with violence; the music.
Semblanzas del Río Guapi – Voy Pa Allá
Discos Pacifico have been vital in the recent spread of traditional Pacific music to wider audiences in Colombia and further afield. Voy Pa Allá from Semblanzas del Rio Guapi is just another shining example of how Discos Pacifico are transmitting the beauty and rich cultural legacy of the Pacific Coast. An extensive 14-track album, Voy Pa Allá treats us to the captivating sounds straight from the small river town of Guapi. The opening marimba on the opening track Voy Pa Allá, is the first short soundbite telling us that, although the album is packed with classic marimba musical traits, Semblanzas del Rio Guapi have no problems tweaking these malleable features and creating their own style of a very traditional form. The talent of the all-female choir will leave any Pacific music lover with chills. 
---
Briela Ojeda "Cósmosis"
As if we weren't spoiled enough with Ojeda's album, Templo Komodo, released earlier in 2021, Cósmosis is an added bonus treat. In appropriate Briela Ojeda-style "Cosmosis" transmits a myriad of densely-packed musical idiosyncrasies through a simple vocal and guitar set up. Through her haunting poetry, Briela Ojeda paints a highly mystical and otherworldly picture, a distinguishing feature that flawlessly connects this track to the Templo Komodo album. 
---
Bomba Estéreo – Aire
The new EP, Aire, from Bomba Estéreo is a teaser of what's to come on their upcoming album, Dejam in July 2021. This album will unconventionally be released in a four part series, each one representing the four elements of the earth: Agua, Aire, Tierra, and Fuego (Water, Air, Land and Fire). The commencement of this four-part musical project was gifted to us in February 2021 with the three-track Agua. With subtle lyrics and musical hints to themes of the earth, Aire is Bomba Estéreo's comment on the modern world we live in and our human connection to the land.
---
Marta Rivera "Gatos"
Following the release of their debut single in April this year, "Gatos" is the second single from the Bogotá band, Marta Rivera.  As part of their upcoming album, Pasatiempo, "Gatos", is the perfect listen for any first-timers to this band. An esoteric and dream-pop like guitar opening passage sets the scene for this pensive track. Through the metaphor of cats, the lyrics deal with a somewhat dark narrative, juxtaposed against a psychedelic indie-pop musical aesthetic.  
---
Krak in Dub – Catleya (Bogotá Sessions)
Argentinian, France-based producer, Krak In Dub, has just released an entire album that pays homage to his love for Colombian music. Released through the Bogotá-based record label, Galletas Calientes Records, Catleya (Bogotá Sessions) sees the artist work with a variety of local musicians including La Perla, Damian Bossio of Gaiteros de San Jacinto, and Absalon y Afropacifico. 
Krak In Dub takes a fresh look at the already established process of traditional/modern fusion with the inclusion of genres such as hip-hop, ska and afrobeat. Taking inspiration from the entire musical geography of Colombia, Catleya samples traditional music from the Caribbean, the Pacific, right through to Bogotá, all neatly connected with Krak In Dub's signature electronic sound. 
---
Dorado Kandua "Bamana"
Another release from Bogotá-based experimental ensemble, Dorado Kandua, "Bamana" is a new look into the band's jazz fusion approach. "Bamana" opens with a dense and powerful big-band horn section, and carries on to take inspiration from genres like Afrobeat and funk. The horns are the heart and soul of "Bamana", driving the entire piece forward with a highly syncopated and infectious percussion part as the backdrop. The song perfectly depicts the strong influence on Dorado Kandua of music from the African diaspora.  
---
Alfonso 'El Brujo' Cordoba & Alexis Lozano "Palanquero Vení Bogá"
A new release from specialised Afro-Colombian label, Palenque Records, "Palanquero Vení Bogá" takes the work of the late Alfonso "El Brujo" Cordoba, and re-releases it with a fresh twist. With Alexis Lozano (Orquesta Guayacán and Grupo Niche), this work is dedicated to one of the most famous and respected artists from the Pacific Coast, particularly Quibdó, of the '30s. The classic son montuno sound is cemented from the beginning with the clave and typical tres riff. A mix of salsa musical traits and call and response in the chorus, this piece is not just a celebration of El Brujo, but to Afro-Latino music as a whole. 
---
La Muchacha – Más Canciones Crudas
Más Canciones Crudas is La Muchacha third album, released in March 2021 through Sello In-Correcto. It features singles "La Parcera" and "La Sentada", the former having become a song highly utilised on social media as the musical backdrop to posts associated with the current protest in Colombia.  With lyrics dealing with the political instability of the country, it is songs like "La Sentada" that depict the artist's immense ability to combine her unparalleled musical talent with tenacious activism.

Follow Sounds and Colours: Facebook / Twitter / Instagram / Mixcloud / Soundcloud / Bandcamp

Subscribe to the Sounds and Colours Newsletter for regular updates, news and competitions bringing the best of Latin American culture direct to your Inbox.
Share: