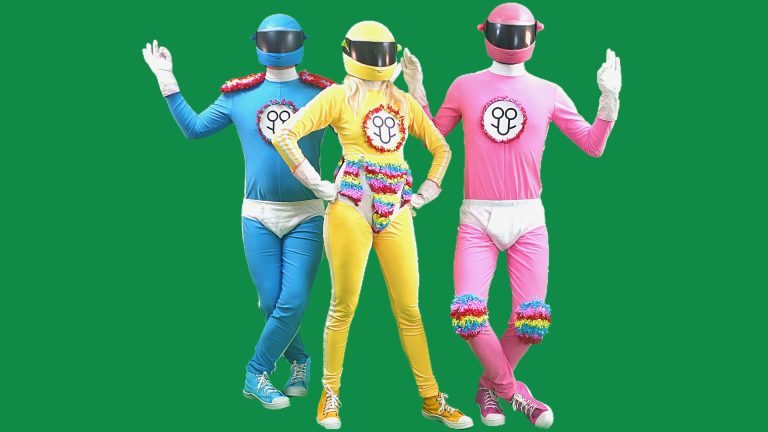 New Colombian Music Vault #9
14 July, 2022
Our Colombia correspondent Jenna Mackle picks out some of the most important recent releases from Colombia.
---
La Ruca y el Quinde "Rumba pa' Goza"
La Ruca y el Quinde is one of the new group of talented artists that have recently been signed to the label, Discos Pacifico. The group hail from Barbacoas, a region in the Pacific that hasn't yet reached the level of recognition in the musical landscape as places like Timbiquí, Guapi, or Buenaventura. However, La Ruca y El Quinde may soon change that. 
"Rumba pa' Goza" is the first single from the band's new album, inviting us to celebrate the infectious elation Pacific music can so easily invoke. Much like many other artists from the Pacific Coast, La Ruca y El Quinde has placed tradition and heritage at the heart of their work. As a representative of the cultural legacy of Barbacoas and the generations that this musical culture has been passed through, La Ruca y El Quinde is the perfect introduction to the rhythms of this unknown yet alluring town. Certainly, this rumba-inspired track has the makings of the late-night party anthems that can be heard the whole way across the Pacific. 
---
Ana María Vahos "Stop"
The new single from the Medellín-based singer-songwriter, "Stop" is a musically simple yet emotionally complex work that showcases the best of this intriguing artist. Still somewhat relatively unknown, Ana María Vahos' work is emotional, seductive, and intimate, attributes that are clearly depicted in this new single.
Released on In-Correcto and part of her forthcoming album, Los Días, "Stop" was produced by Santiago Navas, the producer behind most of La Muchacha's and Briela Ojeda's work. 
With a simple acoustic guitar and solo vocal opening, "Stop" from the very beginning invites us to slow down and truly appreciate the beauty in the music's simplicity. It is when the backing vocals and bass arrive that it becomes clear Vahos' talent in transporting the listener to a brief and effortless euphoria. 
---
Biomigrant – Plumas EP
US-born, Michael Wagner (Biomigrant), came to arrive in Colombia following a long trip from Central America that began in 2014. Now, currently residing in Colombia and working with LLorona Records, he has released this short, 2-song EP, that, from the off, clearly showcases his Colombian musical acumen. 
Combining a mix of influences from traditional bird song, to the Pacific Coast's marimba, to the soft electronic beats that have been filling dance floors across Colombia recently, Plumas (Feathers) is a pitch perfect portrayal of the modern-day, Colombian musical soundscape. 
---
Dawer X Damper "Jelou Mai Kity"
"Jelou Mai Kity" is the newly released single from the Cali-based duo, Dawer X Damper. Although upon first listen this group shares large similarities with other urban artists on the scene, the duo are a breath of fresh air within the highly-masculine hip-hop world today. Showcasing a softer and more feminine side, Dawer X Damper are challenging the traditional gender norms found within urban music. The accompanying music video to "Jelou Mai Kity" showcases this perfectly, challenging what it means to be a hip hop artist in Colombia today, with their use of glamorous fashion that focuses on hyper-feminism a great example.
Blending Afro-futuristic influences with Latin urban styles, "Jelou Mai Kity" is a great place to start if you haven't experienced this dynamic and inventive duo yet. 
---
Los Cotopla Boyz "Dame Tu Wasap"
Described as 'millennial cumbia for the end of the world,' Los Cotopla Boyz are part of an innovative group of musicians taking stylistic influences from the country's most famous and inspirational music genres. "Dame Tu Wasap," is the whimsical new single from their debut album Mamarrón Vol. 1, which was originally released independently in 2020, but has now been remastered and has got its eyes on a global audience with a re-release on AYA Records.
The cumbia inspiration is clear from the beginning of this comical track, with the inclusion of the classic rhythmical backbeat and the nasal vocals emblematic of the genre. Throughout the track, the band's playfulness is at the forefront through the humorously interspersed vocal snippets of Bogotano street slang. Alongside the indie-style solo guitar and futuristic keys that have become synonymous with other bands they share this niche scene with, Los Cotopla Boyz has certainly put their own spin on the cumbia-fusion trend that still captures audiences in the capital of Bogotá. 
---
Ghetto Kumbé "Pila Pila" (Trooko Remix)
"Pila Pila (Trooko Remix)" is the latest in a series of remixes that Colombia's favourite electronic Afro-Caribbean trio, Ghetto Kumbé, have been been releasing alongside a current tour that has so far taken in the UK, France, Italy and Canada. These new remixes have re-ignited a fire in some of their old classics, just in time for new dance floors on their European shows.
With the emblematic Afro-Caribbean rhythms that Ghetto Kumbe fans have come to love, "Pila Pila (Trooko Remix)" fuses the old material with a newer, polished style that enhances the club element of the music. With the help of TROOKO, a Honduran producer who has worked with the likes of Residente and Lin-Manuel Miranda, this "Pila Pila" version certainly has the band's new audiences from further afield in mind, and will be the perfect fit for the group's recently-refreshed live light show.

Follow Sounds and Colours: Facebook / Twitter / Instagram / Mixcloud / Soundcloud / Bandcamp

Subscribe to the Sounds and Colours Newsletter for regular updates, news and competitions bringing the best of Latin American culture direct to your Inbox.
Share: