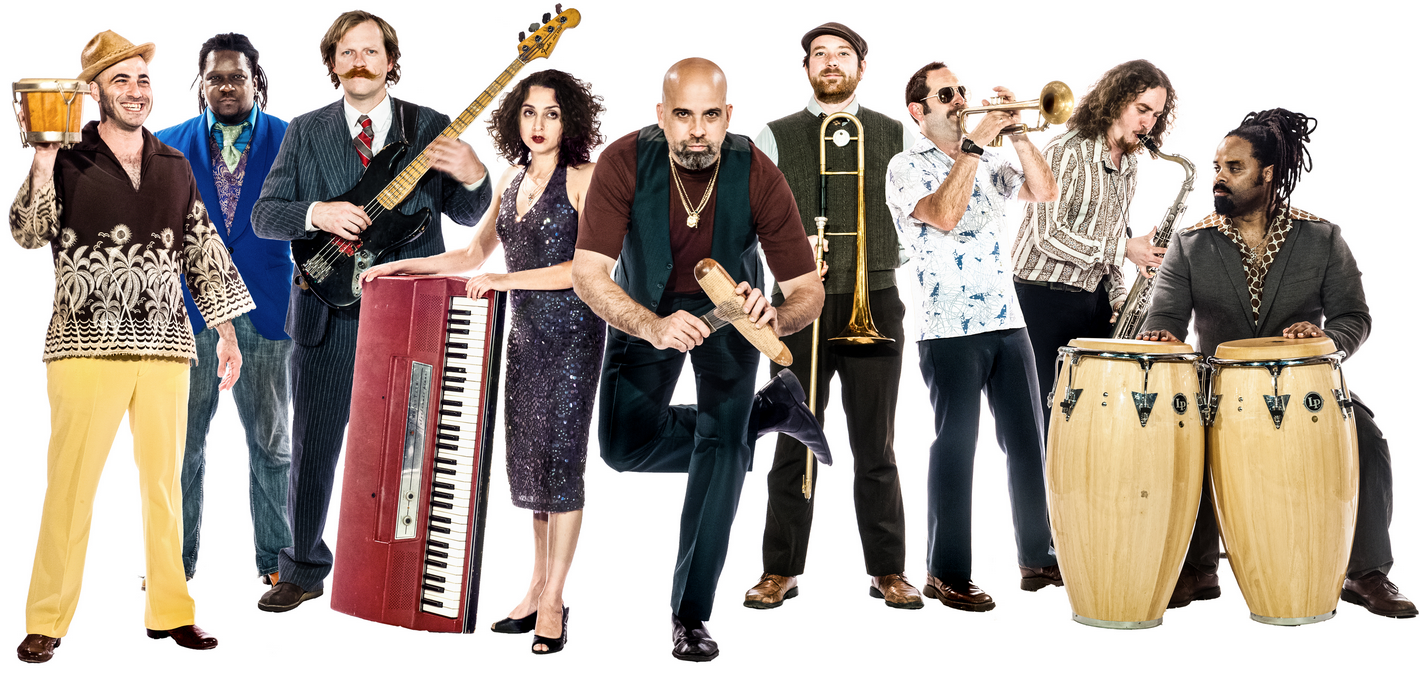 New Music: Bio Ritmo's 'Puerta del Sur'
20 May, 2014
Classic salsa seems to be the 'new, old in-thing' lately, but Bio Ritmo, a Richmond, Virginia, -based outfit that's been in the game for more than 20 years, keeps perfecting the sound with each new record they release. Puerta del Sur is the band's latest, and it will debut via a label whose mission is to resurrect "lost" Latin music. With me so far?
Formed in Richmond (that's considered the South, for those of you wondering) in 1991, Bio Ritmo has grown into one of the most intriguing and influential Latin dance bands of the last two decades. They have helped pioneer a nueva generación of musicians that thrive on the spirit of experimentation that once defined 70s salsa. From hipster rock clubs in Brooklyn to 'salsa bars' in Cali, Colombia, Bio Ritmo have kept bodies on the dance floor with vintage grooves while turning heads with their experimental synth tones, innovative harmonies and thought provoking lyrics.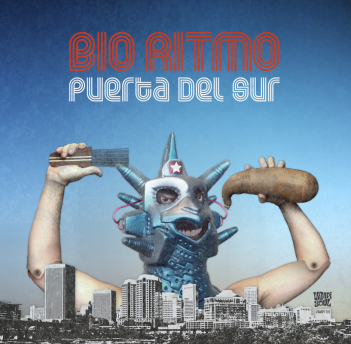 They cite Stereolab and Brazilian psychedelic music as influences in the same breath as name-dropping Ray Barretto, Roberto Roena and classic Fania records. Their new record, Puerta Del Sur will debut via the Madrid-based re-issue label, Vampisoul on June 24.
"Our mission from day one was to write original music in the classic salsa style," says Bio Ritmo's lead singer and composer, Rei Alvarez, "and experimentation is as much a part of the tradition as the wide-ranging Afro-Cuban genres that it's based on." A self-taught musician and artist, Alvarez spent his formative years in 1970s Ponce, Puerto Rico. His strong opinions about aesthetics and style have undeniably shaped Bio Ritmo's look and sound through the years.
"Working on Salsa System (2006) with the legendary engineer Jon Fausty (Fania Records) was like going to salsa boot camp," Alvarez says. But it was La Verdad (2011, Electric Cowbell) that put the band on the radar of those outside of the United States. Produced by veteran composer Aaron Levinson, (of the Grammy-winning Spanish Harlem Orchestra-fame) the record was cited as "one of the most life-affirming albums of the year," by PopMatters.com, and put Bio Ritmo on a European festival circuit. They also performed in the Republic of Georgia, and are the inspiration behind a 'salsa bar' outside of Cali, Colombia, named after Bio Ritmo's hit song "La Muralla."
But it is the new record, Puerta del Sur, that Alvarez describes as "more Bio Ritmo, because it's more and more 'us'." Its title, which translates to "Door to the South," addresses Bio Ritmo's unique and seemingly incongruous placement in the southern locale of Richmond, Virginia. "This is the evolution of a southern band. It's still a novelty to be a band like us where we live that helps keep things fresh and allows us to be creative in more relaxed conditions", Alvarez says.
Pianist, composer and producer Marlysse Simmons, represents one of a few Latin women pianist and composers in the industry who also leads the band and its nine male members. "Richmond definitely nurtured us, but we also come from all over the map — culturally and musically speaking," says Simmons, whose mother is from Chile. "We all share a passion for 'salsa' – a music that encompasses so many different styles and influences. It's rooted in the experimentation of blending rhythms and sounds and this is exactly what we love to do."
Watch the video for "La Via", the first single off of Puerta del Sur below. Grab the album on June 24 via Vampisoul records and keep up with the band's touring schedule on Facebook.

Follow Sounds and Colours: Facebook / Twitter / Instagram / Mixcloud / Soundcloud / Bandcamp

Subscribe to the Sounds and Colours Newsletter for regular updates, news and competitions bringing the best of Latin American culture direct to your Inbox.
Share: