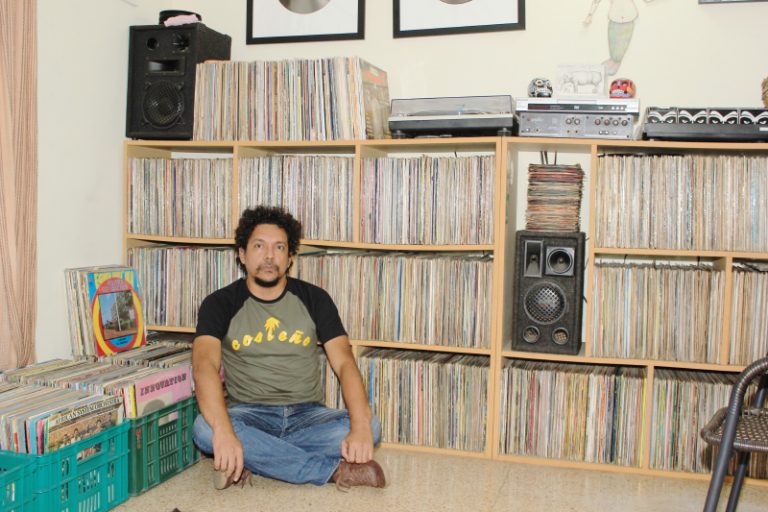 Vinyl Lovers: Don Alirio, Taking the Caribbean Coast to Medellín
12 March, 2019
While I was investigating vinyl culture in Barranquilla, a friend of mine told me that a costeño was now living in Medellín trying to spread the culture of the Caribbean coast over in that part of Colombia. So I took my bus ticket and went to Medellín to see if the legend was true. Indeed, in a city dominated by salsa and cumbia, Carlos Mojica (Don Alirio) stands out by playing only African records from the 70s through to the 90s during his DJ sets. The mission to overcome salsa in Medellin might seem impossible but I could tell by the size of his record collection that he might just have a chance of doing it!
Watch the video of Don Alirio discussing his record collection and picotero roots below, and then keep on reading for a full interview and photos.
Could you please introduce yourself?
My name is Carlos Mario Mojica, also known as Don Alirio. I am a vinyl collector, curator and musical investigator. I am original from Barranquilla but I have lived in Medellín for 10 years now. I live here and have a part of my record collection here with me.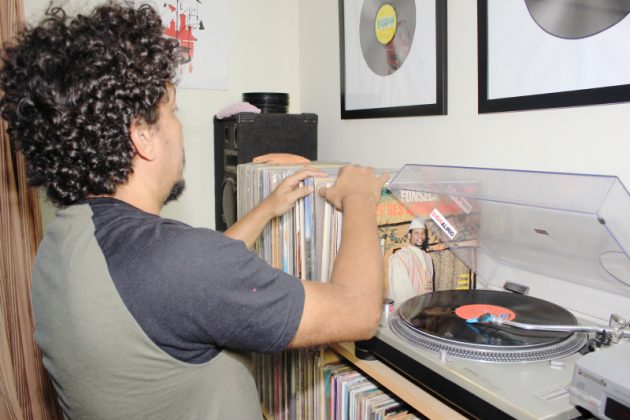 How many records do you have in your collection?
Approximately I have about 9.000 and 10.000 LP's. The biggest part of my collection is salsa and African music, I have a lot of African music such as Orchestre Mode Succes, African System Orchestra or New Niger Band. I also have cumbias, porros, gaitas, rock, etc.
When did you start your record collection?
I have been collecting records for 34 years. I started my record collection in '84. I was born in the neighbourhood of Las Palmas in Barranquilla. This is a picotero neighbourhood, very festive and I was always surrounded by artists and record collectors. Their was this picó close to my house whose owner was Don Andrés Pino [salute to Don Andres Pino]. There also was a picó called Swing Safari whose owner was the doctor Carlos Gutiérrez. Back in the days everyday felt like a party in places like El Apolo 8 or El Corrientazo.
I think the mix of all these ingredients led me to become the record collector I am today.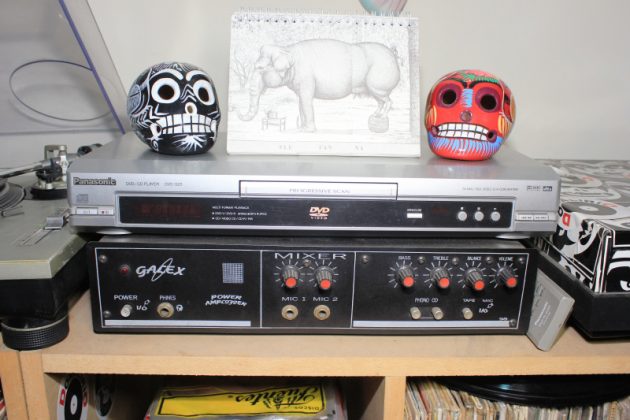 What is your favourite record?
I love them all really! [It's because] each one of my records has a history. I didn't just go online and click to get them, no. From the very beginning I had to do thorough investigations into getting each one of them. However, some of my records stand out because they have a very personal connection. I love the artist José Missamou a lot, he is a salsa singer from Brazzaville in [the Republic of] Congo. His records are those I love the most in my collection. I also love the music of Julios Lukau. These are the artists I love the most.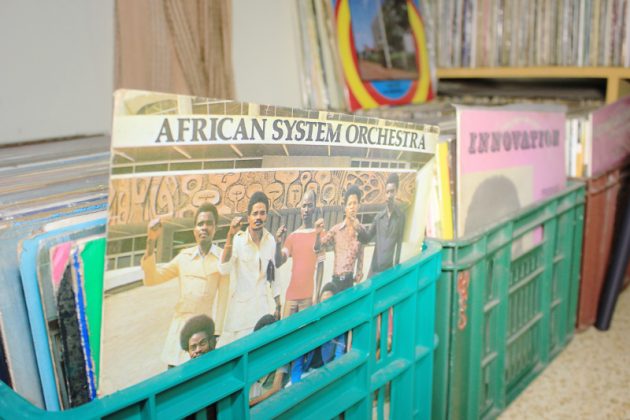 What does the record collection mean to you?
My record collection represents my whole life. I think I couldn't live a single day of my life without listening to one of my records when I wake up. As I said before each one of them has a story and it reminds me of my youth and my childhood. I get really nostalgic sometimes whilst listening to music. My vinyls are my life and I couldn't live without them.
This is the third instalment of Cavé Okou's 'Vinyl Lovers' series. View Part One, featuring Sidney Reyes Reyes here, and Part Two, featuring Lucas Silva here.
Photos and video by The Society Fish
Video artwork by Superfeat

Follow Sounds and Colours: Facebook / Twitter / Instagram / Mixcloud / Soundcloud / Bandcamp

Subscribe to the Sounds and Colours Newsletter for regular updates, news and competitions bringing the best of Latin American culture direct to your Inbox.
Share: