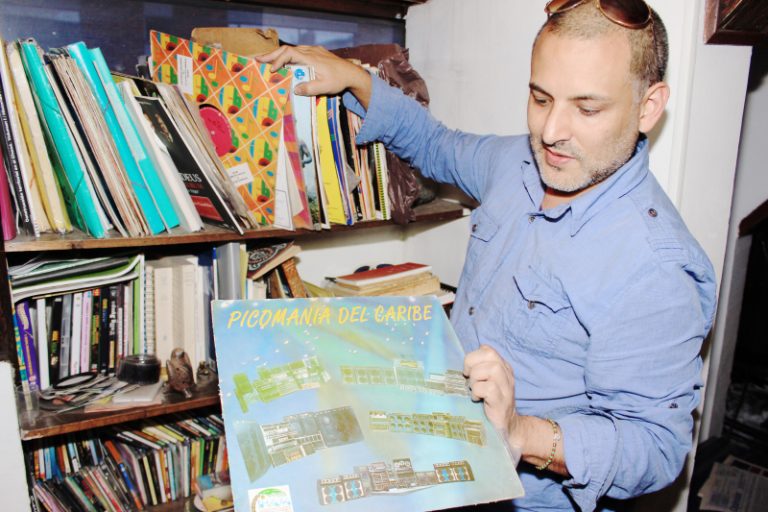 Vinyl Lovers: Lucas Silva, Head of Palenque Records
14 December, 2018
Lucas Silva is a workaholic. If he's not recording music, he's shooting a music video or a documentary or writing a script or something else. It was hard to catch him during my first trip to Colombia because he was moving around a lot, always passing between Bogotá, San Basilio de Palenque, Barranquilla, Cartagena and Paris (France). Finally, we found time to chat at his apartment in the neighbourhood of Chapinero in Bogotá.
Watch the video of Lucas Silva discussing his love of vinyl here, and keep on reading for a full interview and photos.
Could you please introduce yourself?
My name is Lucas Silva, founder of the label Palenque Records. I'm a DJ, Champetaman and film-maker. My main activities are thus producing music and films but also documentaries and investigating the links between African and Afro-Colombian cultures (champeta music and picòs). I have been working in this for twenty years now.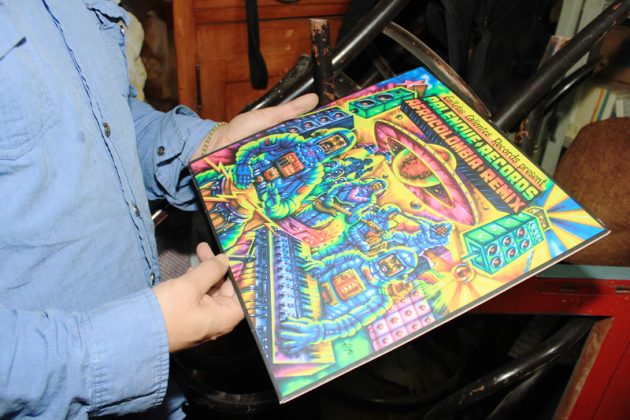 How many records do you have in your collection?
I have about 4,000 LPs, if I'm not mistaken. I'll never have the largest record collection in the world because it is constantly moving and changing. The reason is I sell and exchange records a lot.
Most of my record are of African music from the 60s, 70s and 80s. I also have Afro-Colombian music from the Pacific region [of Colombia] but what I am listening to the most recently is psychedelic music from Barranquilla, champeta, afro-funky, and so on.
It took me ten years to get some of my records and most of the ones I'm looking for are yet to be found. I feel like a detective sometimes, in search of records that are impossible to find.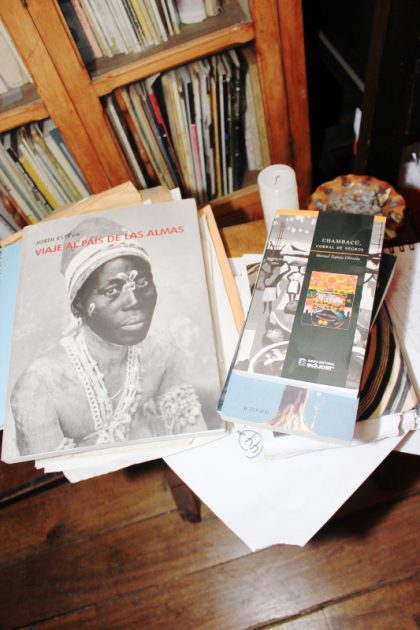 When did you start your record collection?
I started collecting records when I was in high school. Back in those days, it was mainly rock music. But when I moved to Cartagena few years later I turned into an Africanista. In the 90s, when I was living in France I started collecting jazz, reggae, and all kinds of afro music in general.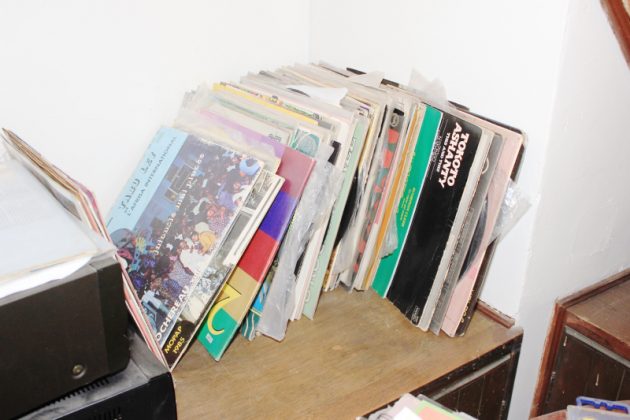 What is your favourite record?
This is a very sentimental question. It's like being attracted to a woman because she has that little something but at the same time being attracted to another woman because she has more groove or swing. By the way, the record I have in mind is Black Africa [a compilation]. This record is like a mystery for me. But to be honest, the music I love the most is from artists that I produce: Abelardo Carbonó, Son Palenque, Louis Towers, Viviano Torres, Sexteto Tabalá, Las Alegres Ambulancias. This is the music I really love and this is the reason why I produce them. I first felt in love with their music, then asked If I could produce and sell records with them.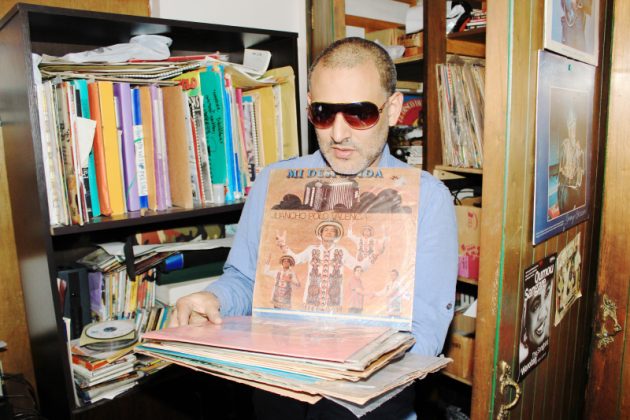 What does the record collection mean to you?
My record collection is a synonym of freedom, It's like learning at university. Knowledge is freedom. I learn a lot about music and life from my discography, the lyrics of traditional songs for example have a very ritual, mystical and spiritual aspect.
It represents my whole life and I deeply think that life without music would be really sad.
To finish, I would like to say that music and films are my passion. There is a lot of music and rhythm in films. I love it when these elements mix all together, this is so nice for me.
This is the second instalment of Cavé Okou's 'Vinyl Lovers' series. View Part One, featuring Sidney Reyes Reyes here.
Photos and video by The Society Fish
Video artwork by Superfeat

Follow Sounds and Colours: Facebook / Twitter / Instagram / Mixcloud / Soundcloud / Bandcamp

Subscribe to the Sounds and Colours Newsletter for regular updates, news and competitions bringing the best of Latin American culture direct to your Inbox.
Share: